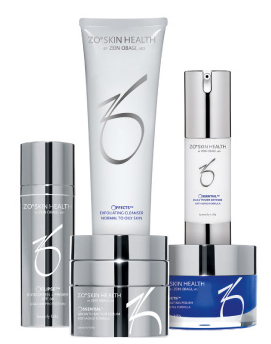 ZO® Skin Health Offects™ Acne Prevention and Treatment Program
Acne can be caused by a variety of different factors. I have gotten to know my body pretty well over the years and when I start breaking out more, I can usually figure out why. My skin has always been an issue. Ever since my teenage years I have been battling breakouts. Whenever I change my diet, become more stressed, or experience hormone imbalances, it's written all over my face in zits. Yes, nasty – but true! Product was received for review purposes and this post may contain affiliate links.
I received Zo Skin Health by Zein Obagi, MD to try out. Right away I was eager to try this line because I am a huge fan of the Obagi Nu-Derm® system.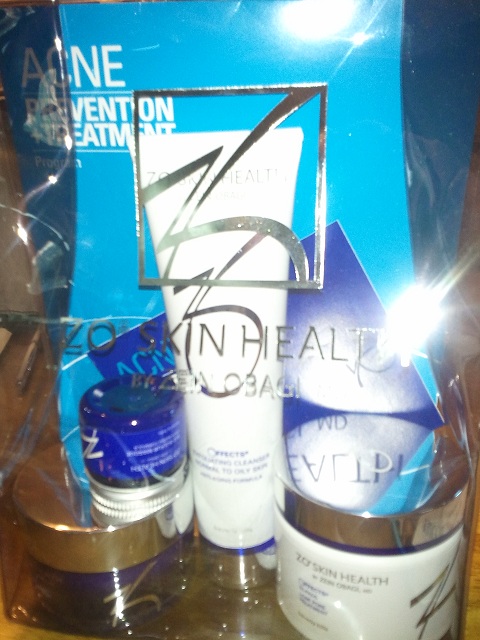 The Zo Skin Health system consists of four products. Here is some info and my opinions on each one:
Step 1 – Offects Exfoliating Cleanser:  For daily use – morning and evening. This is a smooth, gel-like cleanser that contains tiny beads for exfoliation. It is very gentle and I actually rub my face more aggressively to try and really allow the penetration of the lipopeptide.
Step 2 – Offects Exfoliating Polish:  Use twice a week – morning and evening. After cleansing use this to do some serious exfoliating. As you can see this system focuses heavily on exfoliation. The build-up of dead skin cells can reek havoc on acne-prone skin. Although there can be many contributing factors to acne, this one is the easiest to avoid. This polish does a great job and leaves the skin feeling very smooth and clean.
Step 3 – Offects Te-Pads Acne Pore Treatment: Use twice a day after cleansing. Wow! These pads are intense. They are almost a little too much for me and I have only been using them once a day. My skin feels quite tingly after using them. I like to feel a product like this working, but when it starts to burn, that's when I know to back off a little. Using once a day is quite enough for me. I notice that my skin feels less oily throughout the day when I use these pads.
Step 4 – Bio-Sulfur Masque:  A mask to use once a week. Can also be used as an overnight spot treatment on blemishes. I always enjoy a good mask. I find them relaxing as well as beneficial to my skin. This one is quite nice and leaves my skin feeling deeply clean.
Like I said above, I know my body pretty well and I can tell by the types of zits that I have what is causing them. Lately I have been eating poorly, so I know that is a huge factor to my breakouts right now. I also experienced a little bit of irritation from these products. I think it was the pads that were just a little too aggressive for my skin. However, I did notice some positive clearing in my complexion, as well. So, now that I have lessened my usage of the pads and I am finding a better balance to these products, I think I am on the road to being a lot happier with my skin.
If you are looking for an intense acne treatment, I would suggest trying Zo Skin Health Acne Prevention + Treatment for yourself.