We had so much fun opening all the surprise boxes last time we decided to do it again. This time we had 7 to go through and it was a blast! We were broadcasting live from Periscope and YouTube Live. Check out all the great stuff we received. This post contains affiliate links.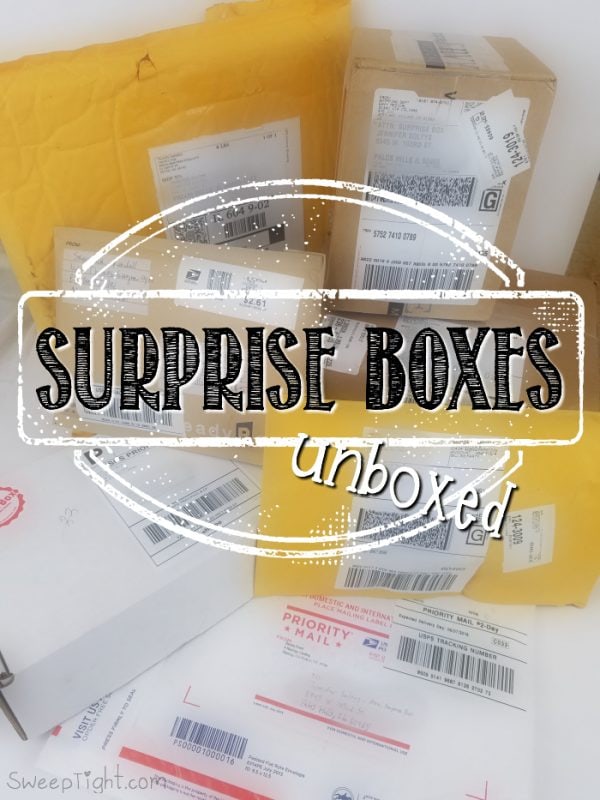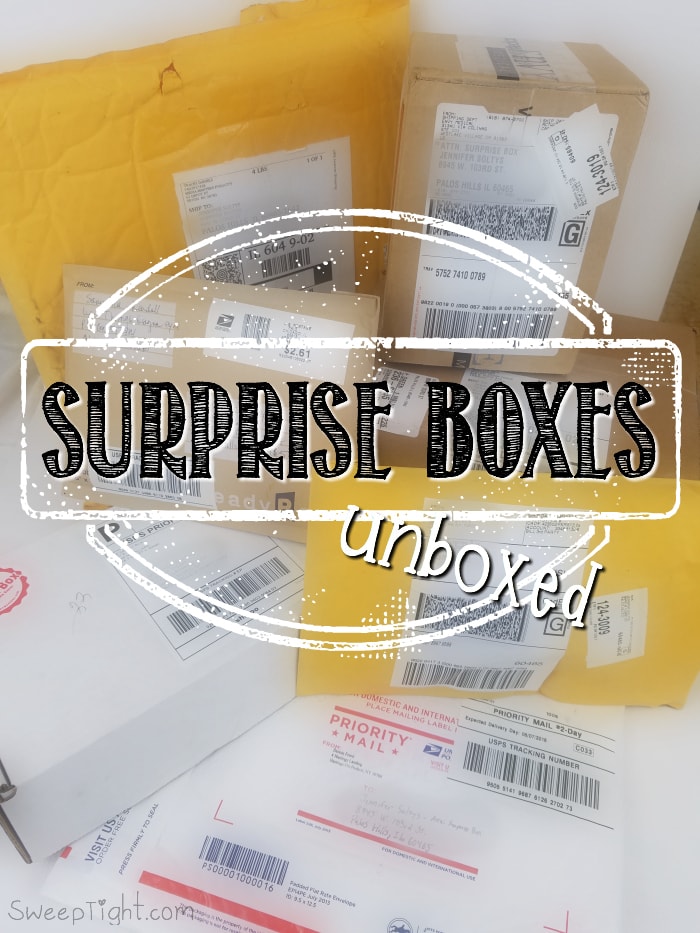 7 Surprise Boxes
I had a bit of a hiccup when setting up my YouTube Live broadcast. I'm not sure what happened but this platform is in its Beta phase so I'm hoping it was just a glitch. For some reason my video did not stream live. However, I was able to upload what I had saved to my phone so you can check it out here:
Be sure to make a note of the secret code so you can grab extra entries into the giveaway. 🙂
We'd like to send a huge shoutout to all the brands and authors that sent us their products. We love them all and can't wait to snuggle up and read, bake these yummy treats, and rejuvenate our skin. We're feeling awfully spoiled, so we will be sharing some of these great things in a surprise box for you.
Here's a list of what we received in each box:
Box 1: Lumixyl Revitaleyes. I actually tried this a couple years ago and absolutely loved it.
Box 2: "Life Through Lasagna Eyes: Learning How To Turn Tragedy Into Triumph" by: Samantha Kendall
Box 3: Lauren B. Beauty's Polishing Hand Scrub. My hands are often neglected because I just don't have time or the thought to give them the attention they so desperately need. I was just at an event and shook the hand of one of my idols and was horrified that my hand wasn't well manicured.
Box 4: Dandies All Natural Marshmallows -Vegan, Gelatin Free, Gluten Free, Fat free
Okay, yum. I just put a few of these in my coffee and they are, by far, the best marshmallows I've ever had. I can't wait to try them in my Indoor S'mores!
Box 5: "Love, Loss, and Awakening: (Mis)adventures on the Way Back to Joy" by Dennis P. Freed
This book seems like it will be quite a touching, tear-jerker. But it's addressing very real questions–how do you recover after the death of a loved one?
Box 6: "I Love You Always" by Astrid Desbordes and Pauline Martin; "Let's Garden" by Clara Lidstrom and Annakarin Nyberg; "My Body" by Antje Helms. Each of these came wrapped in plastic which I appreciate tremendously because I have a bit of an obsession with keeping all books like new. I can't wait to read these with my kids and try some of the activities in the garden.
Box 7: The Sweet Box – In this box we found the ingredients to make Carmel-Corn Party Brownies. Everything is premeasured. This box is designed for busy people that crave fresh baked goods. Can I get a HOORAY?!