We're back again! This time with 9 surprise boxes sent from some wonderful brands and businesses. Each month we'll be bringing you surprises and a chance to win a surprise box of your own. We broadcast the unboxings LIVE on Facebook so be sure to join this event to be kept up to date.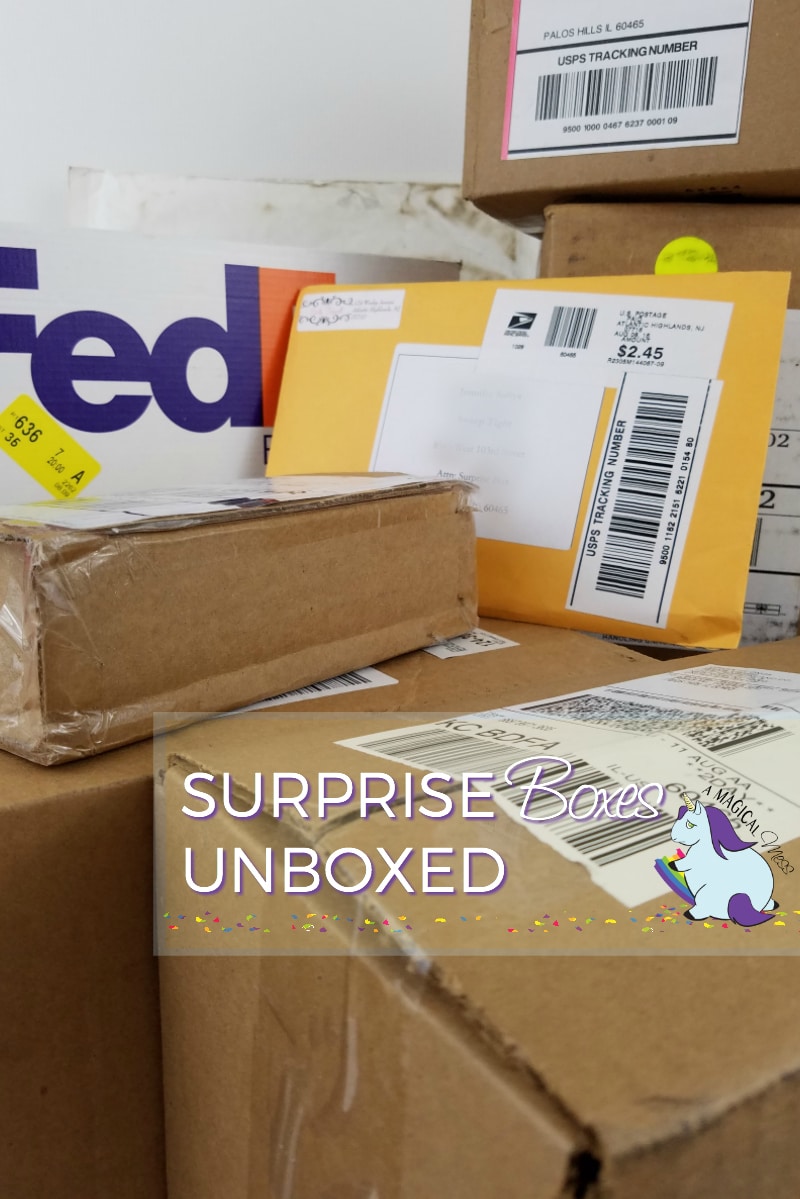 Surprise Boxes
First, make sure you're "going" to our Facebook event. That way, you'll get a notification each month when our video goes live. Don't worry, if you can't watch live, you can always catch it later. You'll definitely want to do so to snag the secret code word for extra entries into the giveaway.
Here's what was in each box:
Box 1: Eye Candy Beth Bender Beauty Eyeliner Stencils. Apply perfect eye makeup every time with these helpful adhesive guides. These are the answer to so many problems! I hate doing my makeup because I don't know what I'm doing, it takes too long, and I'm afraid I'll have to redo it a million times before I get it right. These make for an idiot-proof beautification process.
Box 2: After-shave balm from Schulz & Malley Trading Company. Ladies, we all know how much of a pain shaving can be. Legs, underarms, bikini area… ugh. Well, this is one arena where boys can relate. While we're scratching our inner thighs from the dreaded grow-back-itch, guys are clawing at their necks and faces. We can help them out a bit and give this awesome after-shave balm. Plus, it smells kissably fresh.
Box 3: Sun Bum Cool Down, Sunscreen Spray, and Lip Balms are perfect for year-round protection from the sun. They smell fantastic!
Box 4: New beauty app announcement from Spa-Me.net. Book your nail appointments in the Chicagoland area right from the app. They included two essie nail polishes in the box.
Box 5: Debbie Meyer® GreenBags®, Debbie Meyer Microwave Steamer Bags™, Debbie Meyer Slow Cooker Liners™, Debbie Meyer Oven Bags™, and Debbie Meyer Grilling Bags™. Reduce waste, save time, and simplify your fall cooking with these products!
Box 6: – Simply Ageless Primer, Foundation, bb cream, and The De-Puffer Eye Concealer.
Box 7: SiO Beauty Skinpad. Overnight décolleté wrinkle smoother pad. Reusable medical grade silicone pads to help repair skin while you sleep.
Box 8: Community Coffee K-cups. French Roast, Breakfast Blend, and Mocha Vanilla Iced Coffee.
Box 9: JackedPack monthly subscription box for fitness and diet goals. If you're not familiar with JackedPack, it's awesome. For a small monthly fee you can try all the latest supplements and find new favorites.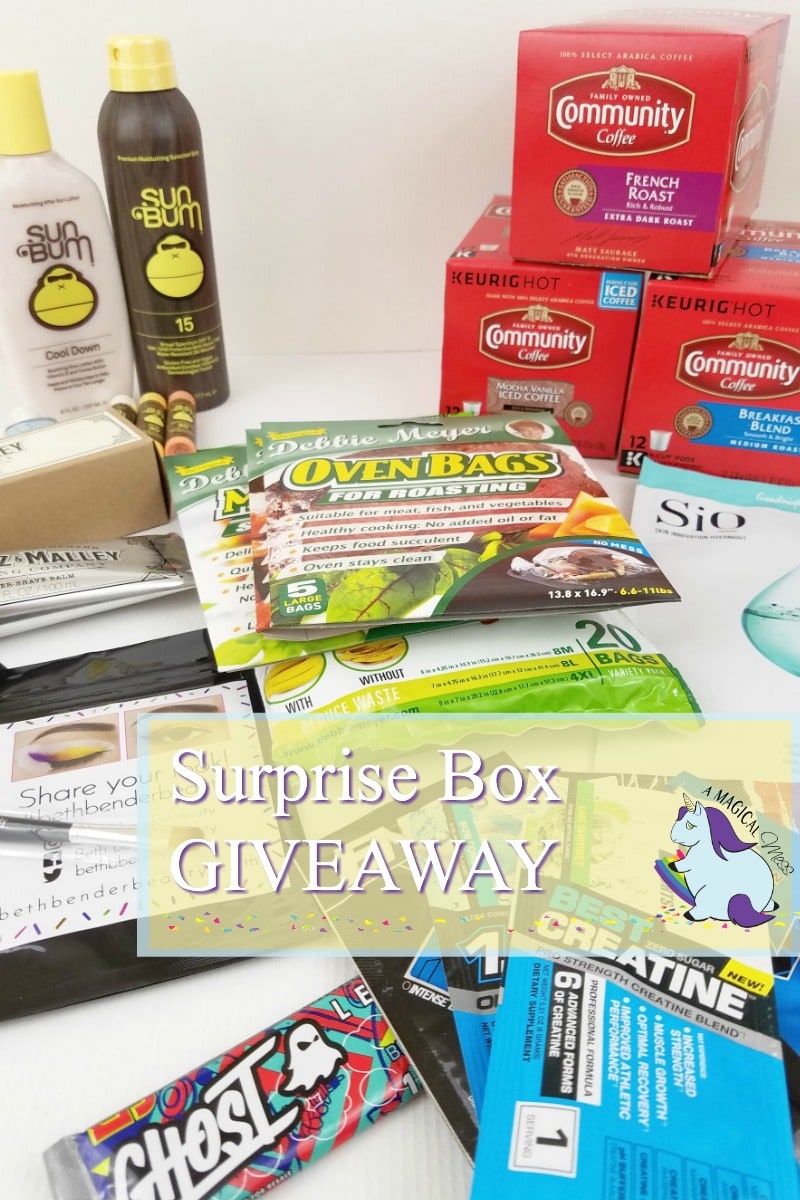 Prize will vary from image above.