This round of surprise unboxings was, per usual, tons of fun. We love opening all these awesome things and then being able to share them with you. We unpack all the packages LIVE on Facebook and then put more information about what we received here. Since they are really surprises, sometimes we are caught off guard and have to do a bit of research to figure out what things are!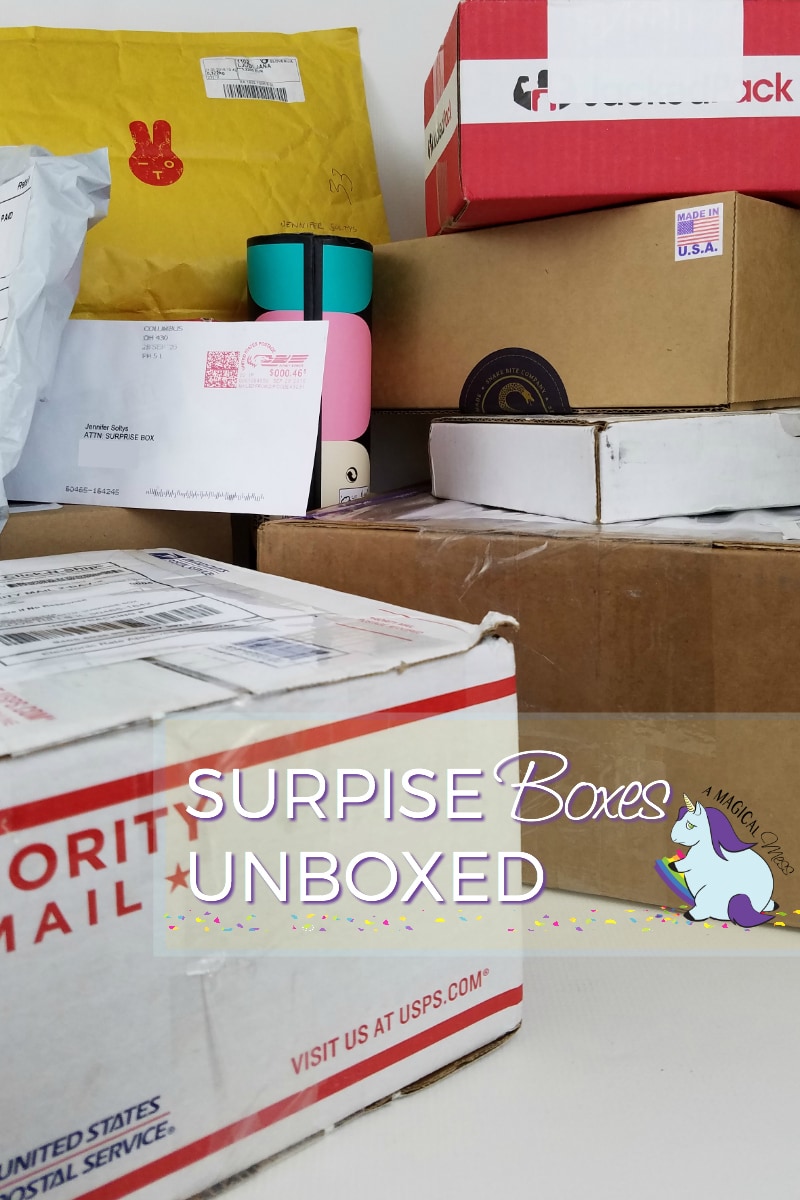 12 Surprise Unboxings
Here is what was in each box!
Box 1: Derma|e skin care products: Makeup Remover, Purifying Gel Cleanser, Overnight Peel, Purifying Youth Serum, Microdermabrasion Scrub, Firming DMAE Eye Lift. These products help promote healthy glowing skin.
Box 2: The Body Shop facial masks. Can I please just tell you how fantastic each and every one of these smells?! I want to wear them all at once! We received the: Amazonian Acai Energising Radiance Mask; Ethiopian Honey Deep Nourishing Mask; Chinese Ginseng & Rice Clarifying Polishing Mask; British Rose Fresh Plumping Mask; and Himalayan Charcoal Purifying Glow Mask. They are made with a 100% vegetarian formula from around the world.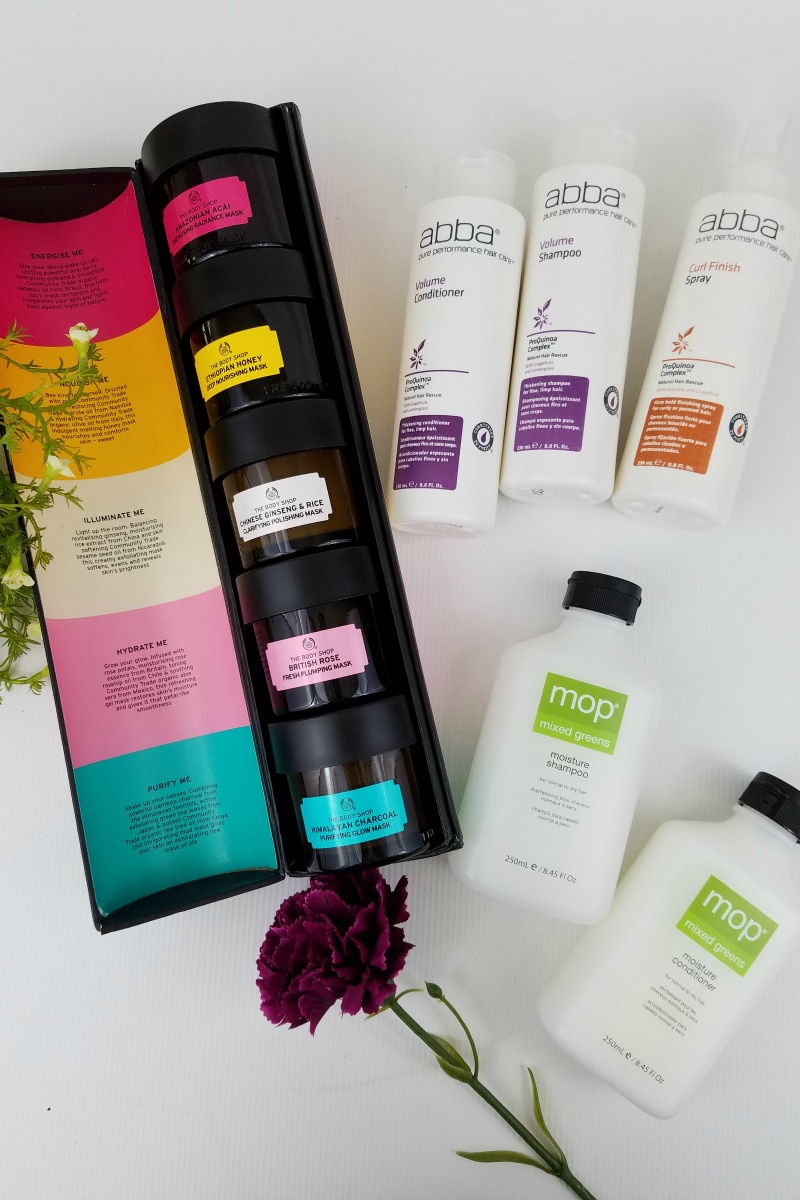 Box 3 and 4: Jacked Pack monthly subscription boxes. Use code 25GETJACK for 25% off an annual subscription. These boxes are so great for anyone who works out regularly and uses supplements. It's the perfect way to find new favorites and try new products to see new results.
Box 5: Mag Mount and V6 iPhone 7 Wallet Case from Doc Artisan. That smartphone mount uses a magnet for quick and easy release. Perfect for the car or home. And the phone case is designed with all your needs in mind. Check it out on their website. They really thought of everything.
Box 6: Static Schmatic anti-static spray for clothes and hair. I can't tell you how many times I've needed this already this season. As soon as winter starts creeping in, my hair starts clinging to my neck and sticking to anything nearby. They even have a pet formula!
Box 7: Snake Bite Co. bottle openers and apparel. This is a great place for high end gifts for the real classy people on your list. Each of these items is expertly designed and super elegant.
Box 8: Mad Minis mini ice cream cookies sandwiches. I cannot wait to head to Mariano's and try these. They look so yummy.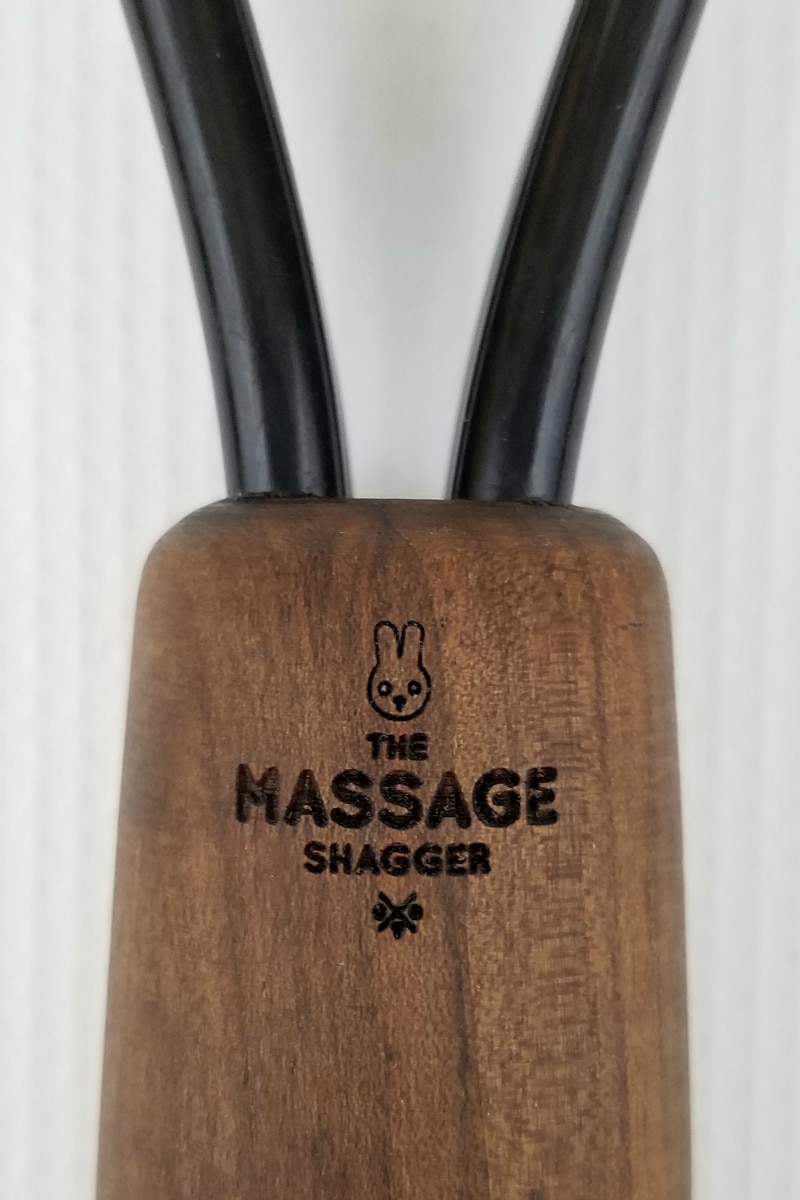 Box 9: The Massage Shagger handheld massager. So, this one takes a bit of explaining. For some real entertainment, watch their Kickstarter video to get the full effect. 🙂 It's totally hand crafted and a great idea.
Box 10: Worry Free Pedi foot spa cleaner. Finally a product for this! Maybe it's just me, but feet sort of freak me out. And the thought of sticking mine in a germ-laden bath where countless others have also put their feet is just creepy. Now, I can rest assured that the basin is clean.
Box 11: ABBA Pure Performance Hair Care plant-based hair care and MOP Mixed Greens Moisture Shampoo and Conditioner. The fighting over these has already begun between Jen and me. These smell fantastic and I swear I can hear the hair on my head begging for this to be used on our next wash.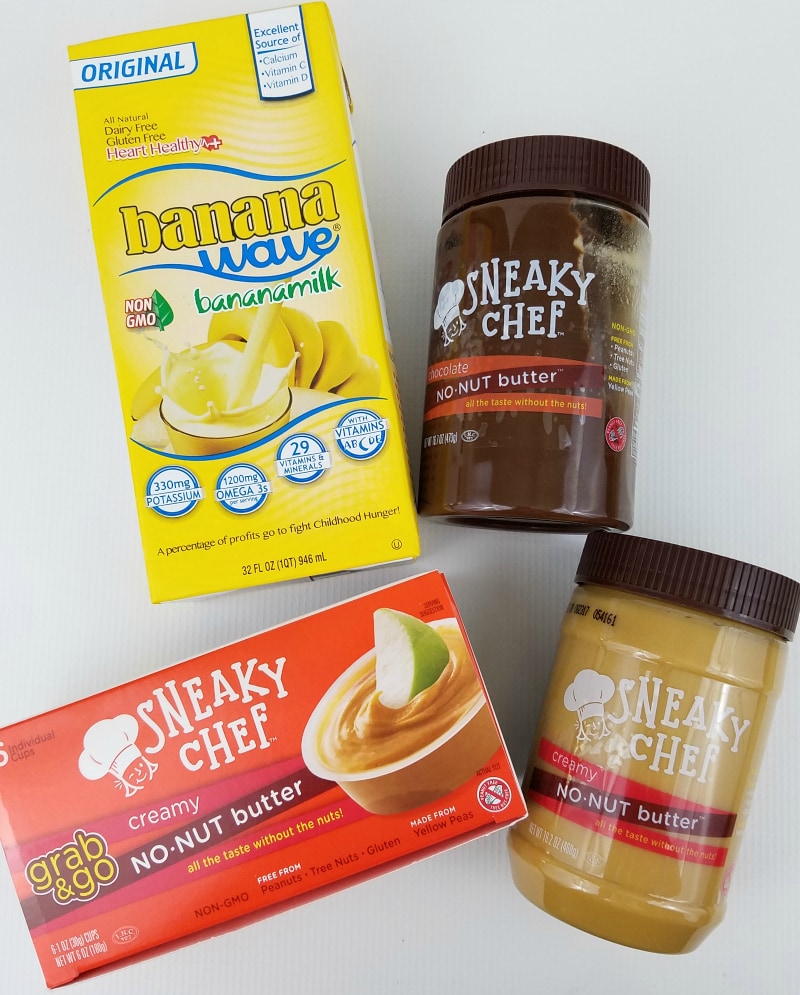 Box 12: The Sneaky Chef – Missy Chase Lapine no-nut butters. AND Banana Wave Banana Milk. I know what ingredients I'll be playing with next in the kitchen. I love that products like this exist for anyone dealing with food allergies. The No-Nut Butter is made with yellow peas! And I can't believe banana milk is a thing. I have never been so excited to have cereal, smoothies, cookies…