Rubbermaid Bathroom Cleaning Tools are a solution for bathroom cleaning frustration. The bathroom is the most frequently cleaned room (or it should be) and the least favorite room to clean! Usually lots of different cleaning tools are needed to do the best job. Rubbermaid has created products that can make this nasty chore a lot easier on us all.
Rubbermaid Bathroom Cleaning Tools
Rubbermaid Bathroom Cleaning Tools consists of the following:
Extendable Scrubber: The extendable pole makes this perfect for hard to reach places. It extends from 24 – 40 inches for job versatility. The detachable head can be removed for close-up cleaning. It can also be quickly reattached to easily switch back and forth.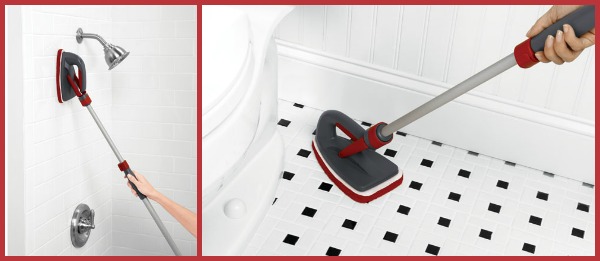 2-in-1 Scrubber: This all-purpose scrub brush also contains an embedded detail brush. Just remove the smaller brush for areas like shower door tracks, grout lines, and around faucets. In the past I have used old toothbrushes for this. Pretty genius product!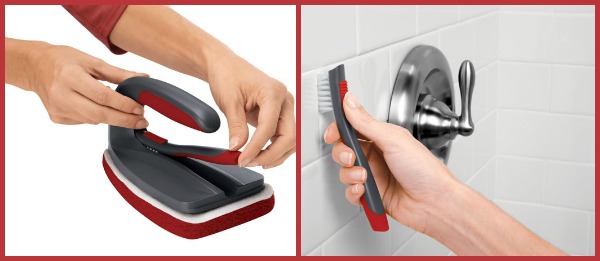 Spraying Scrubber: A scrubber that includes a tank that holds 4 ounces of cleaning product for spraying and scrubbing. It works with the switchable pads for a variety of surfaces. This eliminates lugging around the cleaning bottle along with the scrub brush.
Flexible Scrub Brush: This brush is perfect for curvy areas like a shower. It flexes and has bendable, yet firm bristles. It can also lock into place for flat areas.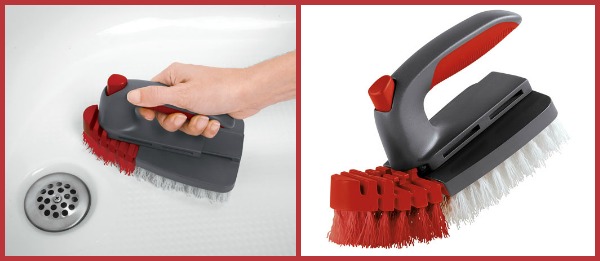 Switchable Pads: Three different Rubbermaid scrubbers can use these pads. Switch them out depending on the surface you are cleaning to get the best job done! There are four different pads:
Scouring Pad – for all-surface scrubbing
Sponge – for cleaning and wiping anywhere
Bristle Brush – for heavy-duty scrubbing
Disposable Pad – can be purchased in packs of six and perfect for "clean & toss" jobs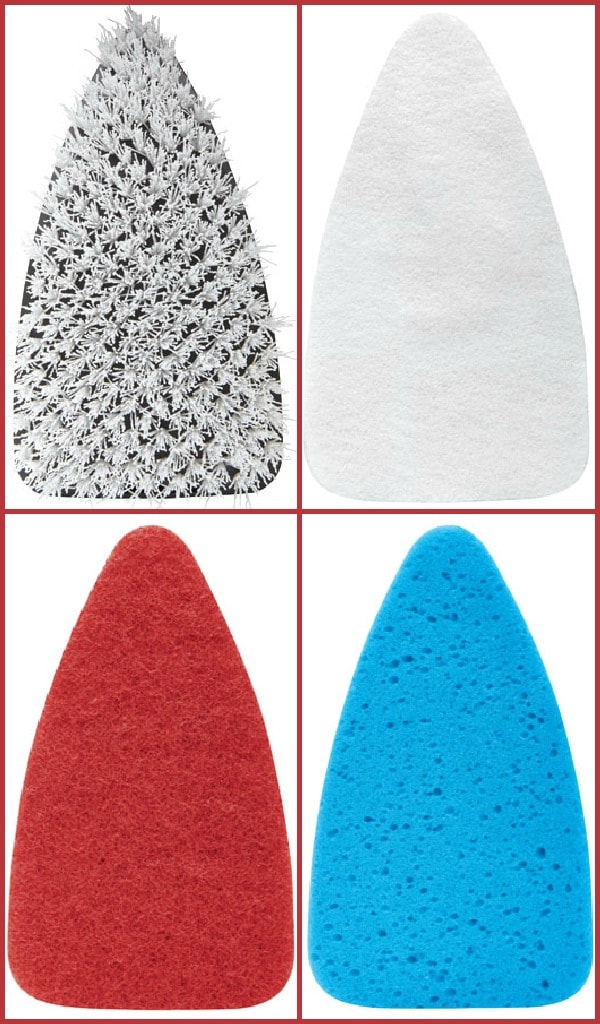 As you can see these are some seriously useful products! I haven't had them for very long, but I already thoroughly cleaned my bathroom with ease. I can see us also using them in the kitchen and maybe even the garage.
All these products and more can be purchased at rubbermaid.com or at these US stores: The Home Depot, Wal-Mart, Meijer or Target.com.


I was provided free items from Rubbermaid for review purposes. All opinions are my own.