Rubbermaid Glass with Easy Find Lids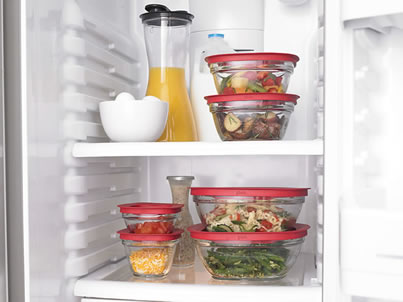 Product was received for review purposes and this post may contain affiliate links. Want to know how I got my very first migraine? By trying to find a matching lid to a container in my mess of a cabinet. I got so extremely frustrated that I actually developed a migraine. True story! I swear no matter how many times I try to reorganize my cabinet that contains food storage containers, it gets undone within a few days. The lids just don't want to stay with their partners. So, the easy find lid system on these new Rubbermaid glass pieces is definitely my favorite feature. The lids snap right to the bottom of their matching bowl, making them a lot easier to find and stay organized in the cabinet!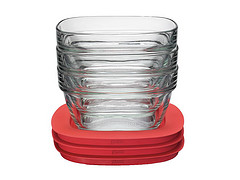 I do a lot with storage containers like this. The obvious use is for storing leftovers, but there are so many more uses, as well. I like to cut up fruit and veggies for the week and just have them ready to grab in the refrigerator. Or for meals like taco night – it's great to set out all the toppings in the same containers that they can later be stored in. With these new Rubbermaid glass bowls, they look attractive enough to set out on the table or even bring to dinner parties. You won't have to dirty up several serving dishes, making less mess to clean up.


Another extremely useful feature is that these glass containers can go into the oven at up to 425 degrees. Let's face it – some things just don't taste as good reheated in the microwave! Having the option to throw the leftovers in the oven is quite handy. The bowls are also microwave, dishwasher and freezer safe – making me an even bigger fan!