Finding safe chicken jerky for dogs is important these days. With all of the recent recalls, it's never been more paramount to watch what you buy for your precious pets. I have written this post on behalf of BlogPaws Pet Blogger Network for Nudges. I am being compensated for helping spread the word about Nudges Wholesome Dog Treats, but Sweep Tight only shares information we feel is relevant to our readers.
Nudges Safe Chicken Jerky for Dogs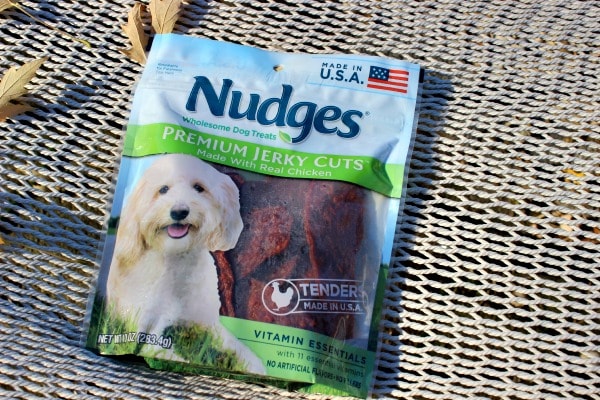 Our dogs bring so much joy to our lives that we love to return the favor with much love and treats. Let's face it, these food-motivated guys love their hugs and kisses, but really appreciate tasty treats. We don't like to give them just anything – only high quality, made in the U.S.A. premium products.

I was thrilled to be introduced to Nudges. Lately I have been bombarded with alerts via social media of all the dogs treats NOT to buy. Not many mention what TO buy. Your best bet is to only purchase treats made in the U.S.A. Not only to support your country, but also to assure your pets' safety.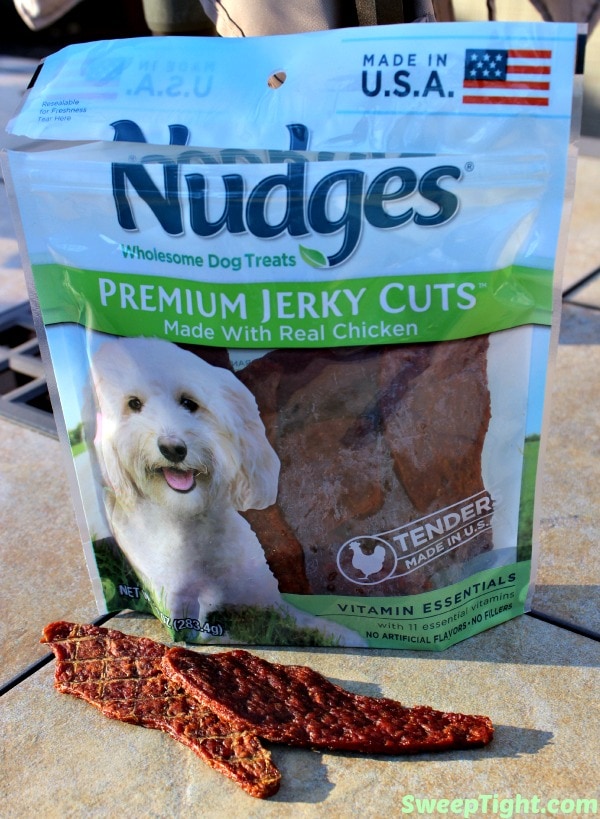 Nudges® Premium Jerky Cuts™ are safe chicken jerky tenders made in Independence, IA. Every batch is created with safety and pride, and quality tested to ensure that they are safe. The chickens used in the ingredients are hatched and raised in the United States, and all of the added vitamins and flavors are FDA and AAFCO approved. Nudges have never been part of a recall, and have not been taken off the market at any time.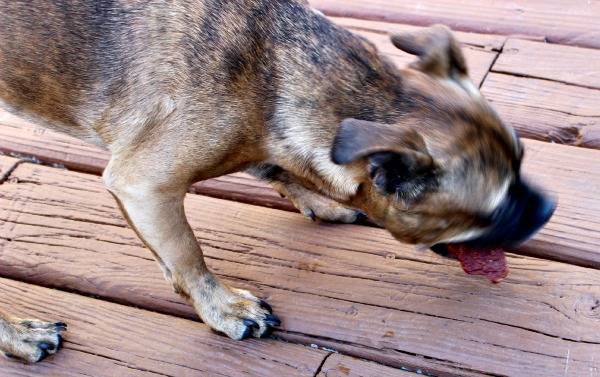 Now, how do they taste? Well, let's just say my dogs gobbled them up so fast I couldn't even get a clear picture! The Grump speed-chewed his piece and then ran off to try to steal Hilo's. Both dogs came running up to beg for more. When they hear the bag open now they go crazy. They cannot wait for their daily treat of these tasty tenders.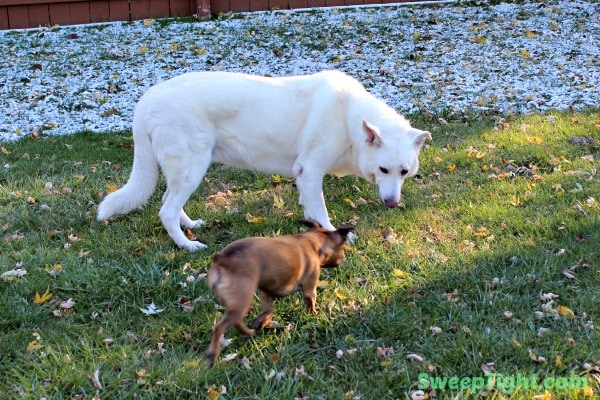 Nudges can be purchased at Walmart and Kroger stores nationwide. For other locations check the store locator. Feel safe treating your pets with Nudges!
Do you give your dogs treats? Do you feel better knowing about this safe chicken jerky?