Before our second child arrived, I had to step back and assess how much more I could possibly make room for in our small townhome. Most "baby gear" can be re-used from kid to kid, so I didn't think I needed much more. It wasn't until baby number two came home, that I quickly learned about the most important new item… "the safe spot." I received a Pello Floor Pillow in exchange for this post; all opinions are my own.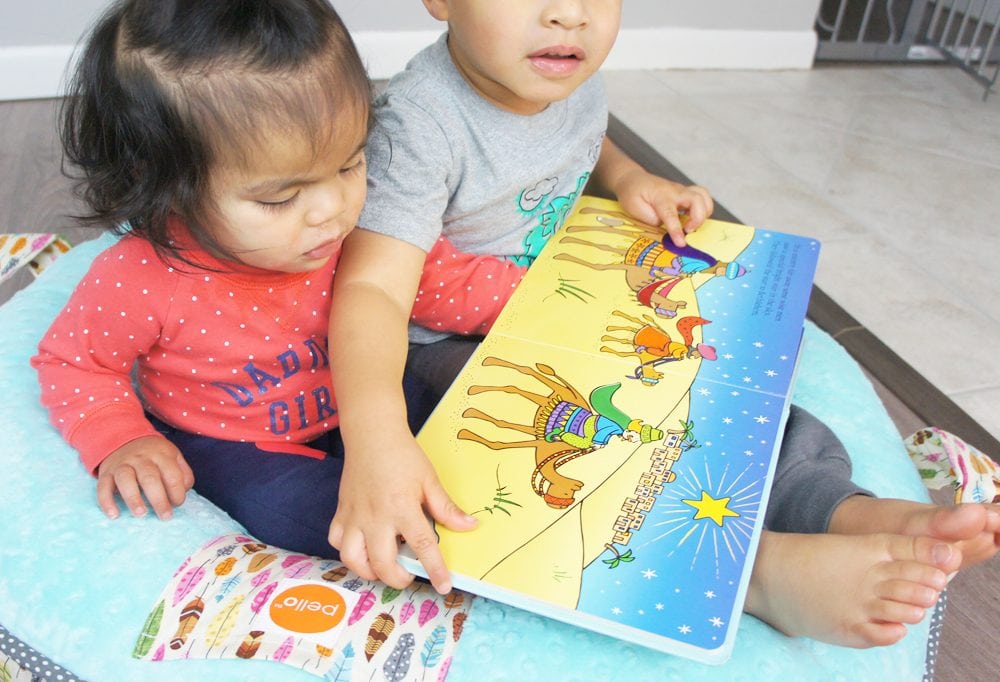 A Safe Spot – Floor Pillow for Kids
My son was just under two-years-old when our daughter joined our family. He climbs, he jumps, he loves to give REALLY BIG hugs. So, what we dubbed the "safe spot" was so important for our daughter – a place she can lay or sit to watch the action, but stay safe from the action – where my son was not allowed to climb, jump, or hug too hard. For our family, the Pello Floor Pillow for kids would make the perfect safe spot.
With one side with patterned fabric and one side of super soft minky fabric, the Pello is adorable with any décor. You can find all of the cute, fashion-forward prints at mypello.com. Not just comfy, the floor pillow encourages muscle growth as the baby begins to crawl and padded protection as your baby learns to sit up. They even thought to add loops for toys, pacifiers, and other easily lost toys so baby can have them within reach.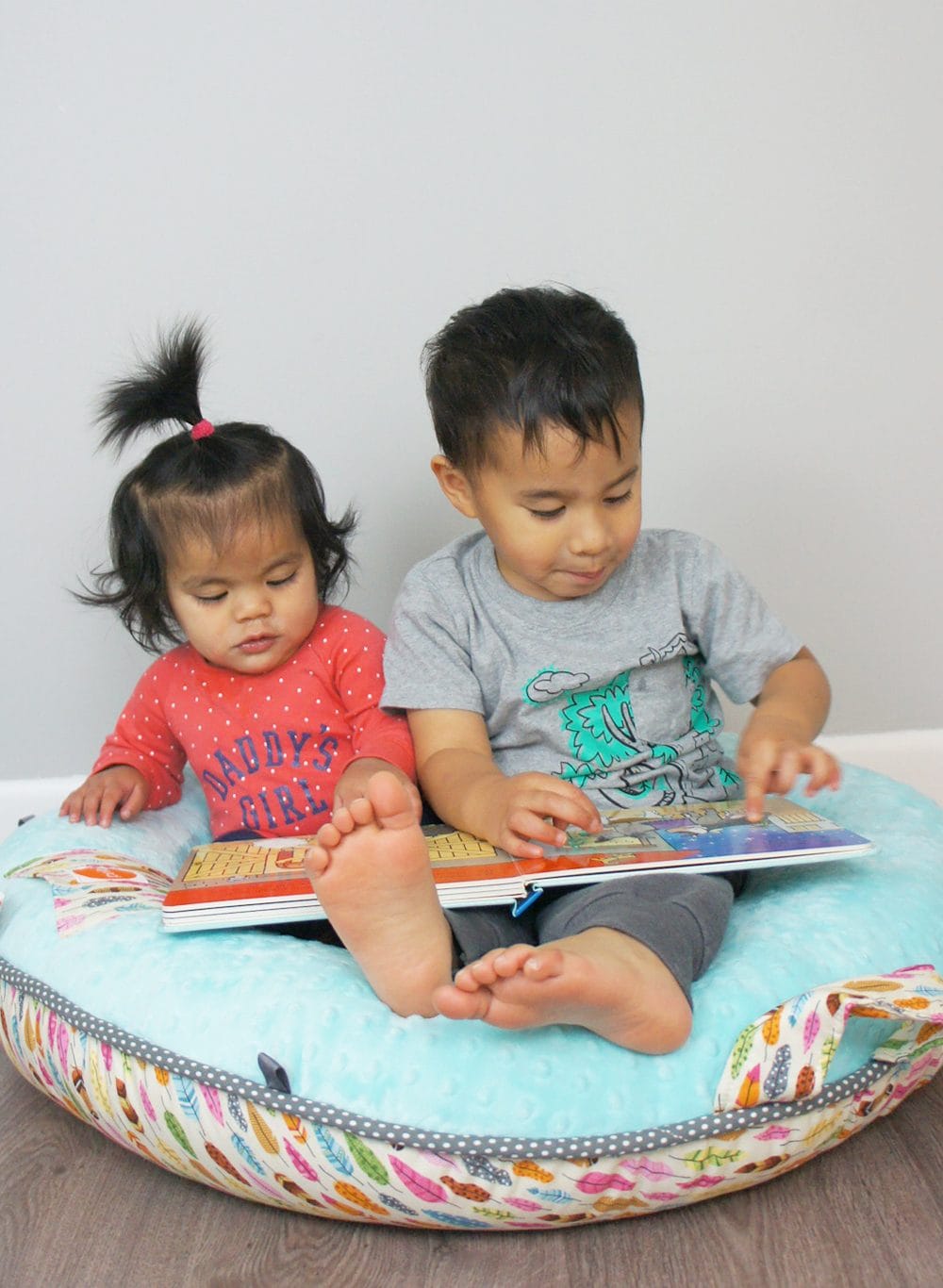 We received the Pello Floor Pillow (in the Kylie design) when our daughter was almost one, so she is a little bit more equipped to stand up to her very active older brother. However, we still made sure the Pello Floor Pillow was still HER space when she needed it. My daughter adores her Pello Floor Pillow. It gives her a place sit, climb, and try to stand up and tumble over safely without a rambunctious brother intrusion. She almost always chooses to sit in her Pello Floor Pillow when watching television or drinking a bottle. She has even taken a nap or two in it. It will grow with her as she learns to walk (and then run), it even has handles so she can drag it from room to room.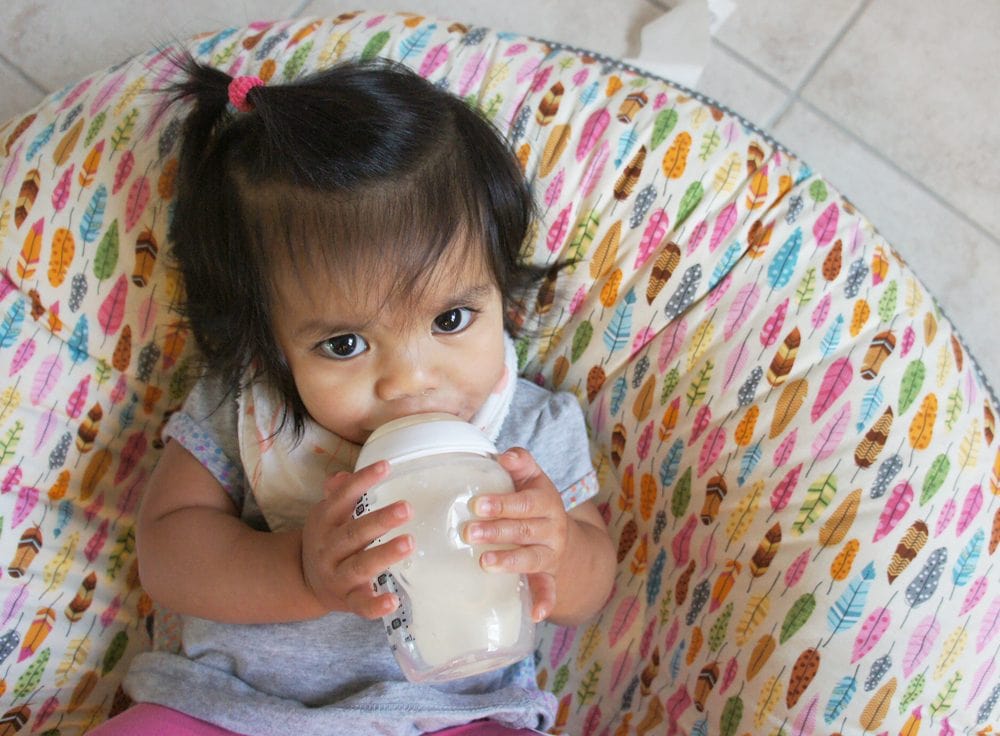 With kiddo number three coming soon, we will make sure we have a Pello Floor Pillow "safe spot" for the new baby (we might have to buy another one, though, I don't know if my daughter will give hers up).
You can find out more about the Pello Floor Pillow at mypello.com – Show your support for this mom-invented product and LIKE Pello on Facebook. You can also find them on Instagram, Twitter, and Pinterest.