Having a backpack for biking is great, but having one that also keeps you safer than ever before? Awesome. I'm so excited to have partnered with the designers of the Aster Backpack for Cycling to bring you this post. All thoughts and opinions are my own.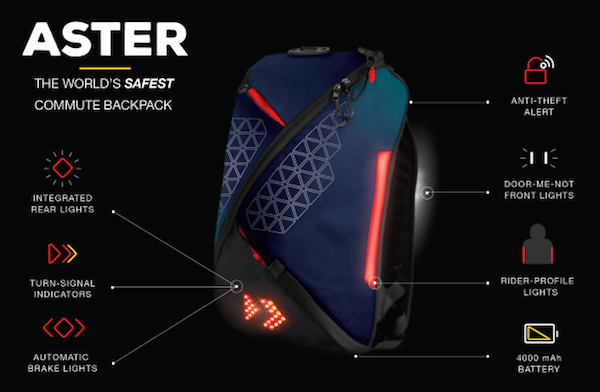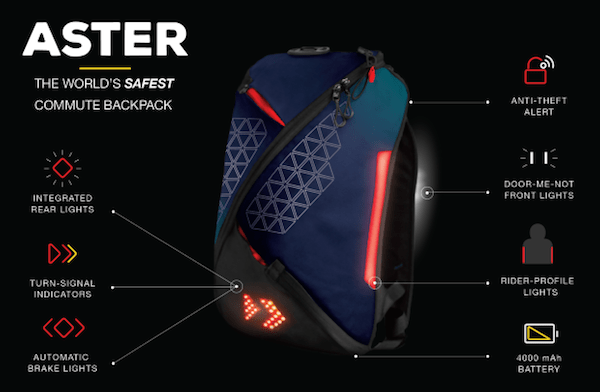 Backpack for Biking
I'd like to introduce you to Aster, the world's safest cycling backpack. This innovative design has taken every scenario into account and made it so that your cycling experience will be as safe as possible. All while having easy access to all your stuff. Not only that, your precious belongings will also be protected from the elements. Check out all these features:
Automatic brake lights
Integrated rear lights
Turn-signal indicators
Anti-theft alert
"Door-me-not" front lights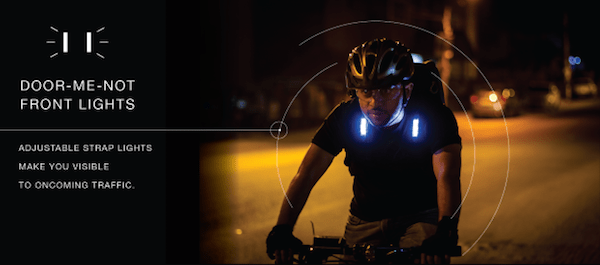 Rider-profile lights
USB rechargable battery
Helmet holder
Whistle buckle
Zippered bottle pockets
Rain-cover – the bag is already weather-resistant, with a waterproof TPU coated exterior and rain-resistant zippers
'In Case of Emergency' info slot
U-Lock holder loops
Detachable shoe compartment
Laptop sleeve
For a more in depth look, check out this video:
The best part, the Aster opens up completely–or partially–so you have super easy access to all your stuff.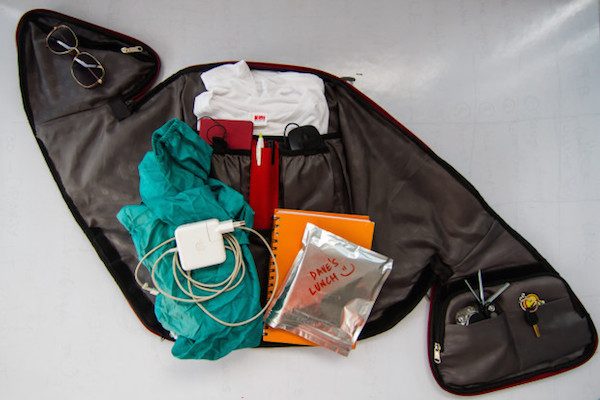 This amazing backpack for biking is currently on Indiegogo with just a few days left to reach the campaign goal. As of now, it is 88% backed and I'd love to see all of us that love this product idea push it to over 100%! As a special incentive…
…all Sweep Tight readers can unlock a secret perk here!
I love campaigns like this because they are consumer driven and allow innovators to bring their creations to life. It's the best setup where everyone wins. We push for what we love and the result is a high quality product. Every time I've backed something on Indiegogo (or similar platform) my expectations have been surpassed… because you're supporting real people. The passionate humans that treat these products like their babies. It may take a while before you receive your product, but the wait is totally worth it. Plus, I love knowing that I helped support someone's dream.