I always tried to convince my Midwestern parents to purchase goodies from the yellow truck that dropped off food at your house! We never did, but recently I received products for review from Schwan's. I totally need to get on board with this home delivery of really, really yummy things! I received products in exchange for a review. All opinions are my own. 
All-Star Sandwich Bar from Schwan's
With fall on the way — OK, it is kind of already here — there are fun ways to warm the home with decor, but warm foods like soups and sandwiches are such a great way to keep warm as it gets cooler outside. Schwan's has a new Grilled Cuban Style Panino and Grilled Southwest Style Chicken Panino that you can heat up in the microwave and have ready in 10 minutes or less. (Just a hint, if you heat it up in the microwave, the directions state to heat it at 50% heat – I didn't do that the first time and I had a Panino brick). The Panino is wrapped and grilled in hand-rolled, pita-like dough. They also have new Crispy Waffle Fries, and Loaded Baked Potato Soup – all I can say is, yum!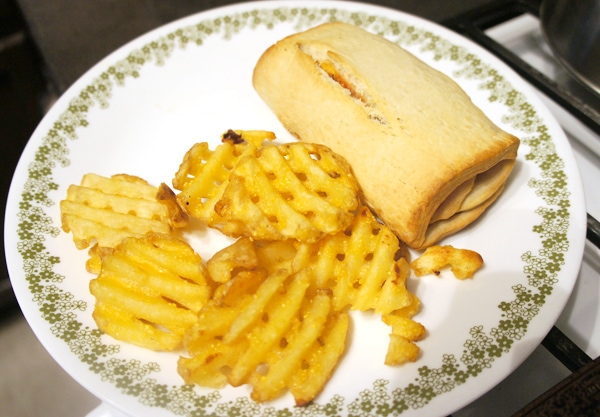 With these new goodies from Schwan's, you can heat up a quick lunch or dinner for your family that resembles a gourmet sandwich bar – and it is beyond easy! The Crispy Waffle Fries are made with Yukon select potatoes, lightly coated in corn masa for extra crunch and seasoned with sea salt. They are vegetarian and can be ready in just a few minutes in your oven. I am planning on the Loaded Baked Potato Soup tomorrow, as usual. Schwan's food arrives completely frozen and in just a few minutes, I can go from freezer to table with this thick soup – I am so excited!
You can find out more about Schwan's new seasonal products (they even have prime rib!) on their website.