As a busy working-mom-student, eating healthy is important but so is being able to save money. Balancing these two goals is now really easy with Everyday Healthy Values. Powered by Coupons.com, Everyday Healthy Values puts all the coupons for healthy stuff in one spot so you don't have to sift through a ton of other unrelated coupons. Sponsored post.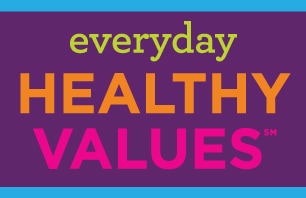 Save Money. Eat Healthy.
Especially now that I'm in school full time, I've been snacking like crazy and boy have I packed on some pounds! I sit and eat, eat and sit and I don't always have access to healthy snacks. Vending machines are loaded with candy, chips, cookies and other sugary treats. So when I only have a few minutes between classes or while on a break, I succumb to their evil temptations. 🙁
My goal is to bring healthy snacks with me at all times. This will save me a ton of money in itself but I'd also like to add to the savings by purchasing with coupons whenever possible.
I don't know about you, but I am totally guilty of buying a product just because I have a coupon for it. Companies are definitely achieving their marketing goals with me. Many times I'll see a coupon for a forgotten product and then have to have it. I'm way better off when they're out of sight out of mind. But, I still want to browse for coupons to save on all the other items I use!
Everyday Healthy Values has done exactly what I've needed! They've taken coupons for the healthy stuff and put them all in one location. Now, I'm saving time because I'm not searching through pages and pages of items that I would never buy. Plus, I am no longer tempted by all the coupons for junk foods!
With all these healthy products in your face, it's easy to make a good snack decision. Anything Kashi… just yum. Or  a handful of Wheaties in a baggy would be great to munch on while trying to stay awake during chemistry.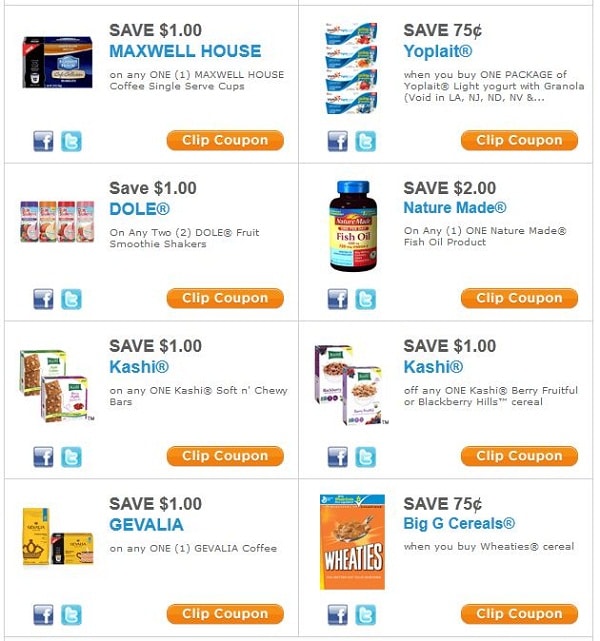 You'd think, since I'm studying Nutrition Science, that I'd be smart enough to avoid those sugary snacks. But, I'm still me! The sweet-toothed, cookie-obsessed, sleepy snacker. Plus, during class we are always talking about food! But from now on, I'll be prepared. I'm going to save money by loading my backpack with nutritious treats!