Do you like to save money? I do. Do you scour the internet for promo codes and digital coupons before you make an online purchase? I do. Do you release a litany of expletives when that amazing promo code you found doesn't work? I do! That's why Giving Assistant is so great. I can save money without worrying about sifting through the internet landfill that is promo codes. The post is sponsored, but all opinions are my own.
Save Money. Save Your Sanity
Here's the thing about promo codes. When they work, they're amazing. It's like winning the lottery. When they don't work, it's like you got a fake scratch off from that creepy friend who thinks crushing your dreams is a good time. With Giving Assistant, I can earn cash back on all of my purchases without having to find a coupon code that may or may not work. And – bonus – they give back to charity, as well. Everybody wins!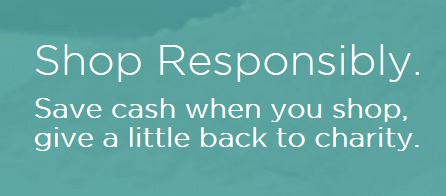 How it Works
I save money shopping with Giving Assistant, because I earn cash back on every purchase. Here's how.
Retailers pay Giving Assistant a commission for purchases that originate from the Giving Assistant website. When a member makes a purchase through the website, Giving Assistant pays the entire commission back to its members as cash back. When non-members make a purchase through the website, Giving Assistant retains the commission and gives a portion of it to Feed America. Members are given the option to automatically donate any percentage of their cash back reward to a charity of their choice.
As if all of that wasn't great enough – and it is – Giving Assistant has a Cash Back Promise. They give their members 100% of member-based commissions back to us. Most other programs like this only give us back about half!
Giving Assistant also gives us our cash back within days and directly to our secure debit card, so there's no waiting and no hassle. Their minimum payout is $1.00 instead of the standard $25.00, and their customer service is outstanding. WOOT!
My Save Money Moment with Giving Assistant
Signing up for Giving Assistant is a breeze. I got to choose which charity I will support. I chose Dogs 4 Disabled Veterans. Right away, I was happy to see that I can get 5% cash back at Amazon.com. That's not always the case with cash back sites. I shop on Amazon all of the time, so that's the best news. There's a long list of stores too, like Kohls (4% cashback) and Lowes (4% cashback).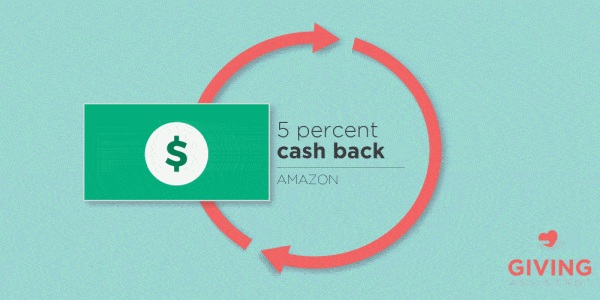 Nothing about my shopping experience changes. I just stop at Giving Assistant first, click through their site to my shopping destination. The rest is automatic.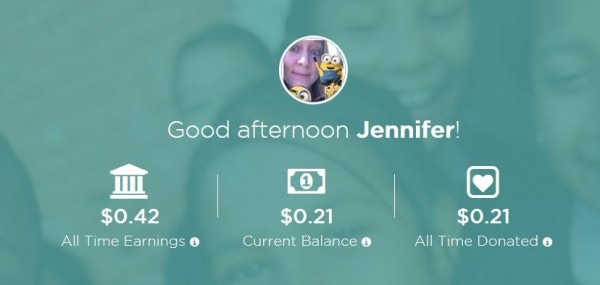 Obviously, this was a very small purchase! I will be back!
I am happy to know about this new way to save money on my online purchases. With holiday shopping right around the corner, I will be able to earn cash back and support an important charity at the same time.