I have always been a candle lover. I love for my house to have beautiful scents flowing through it at all times. But as much as I love candles, I don't like the black smoke they leave behind and I often worry about the open flames when children are around. I had heard about scented wax warmers in the past, but they were always so costly that I never bothered to give them a try….until I heard about ScentSationals . ScentSationals are a wickless candle, fragrant wax warmers that combine light, fragrance, and artistic designs to help you create your own personal ambiance in any room, for about half the cost of the other warmers on the market. Product received for review. Post contains affiliate links.
ScentSationals Wickless Candle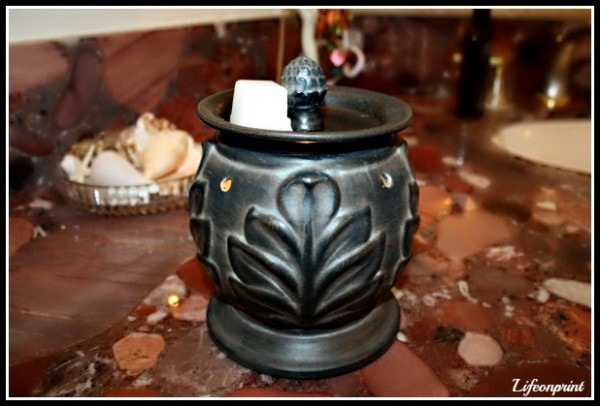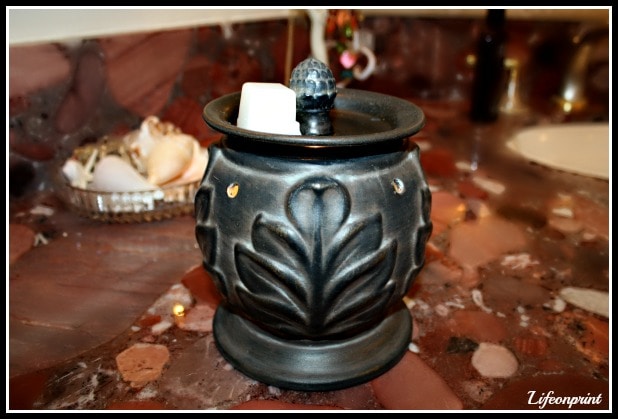 Their full size warmers come in a variety of styles to match any home decor. They are very easy to use, simply place the warming lid/tray on top of the base, plug it in to any outlet, place a fragrance cube on the lid, turn the switch to "on", and in 5-10 minutes you will be enjoying the wonderful scents throughout your home. The warming unit houses a replaceable, small, 25 watt light bulb that gently and safely warms the wax to about body temperature. When melted the wax will feel warm to the touch but will not burn like candle wax can, especially important for when children or pets are around.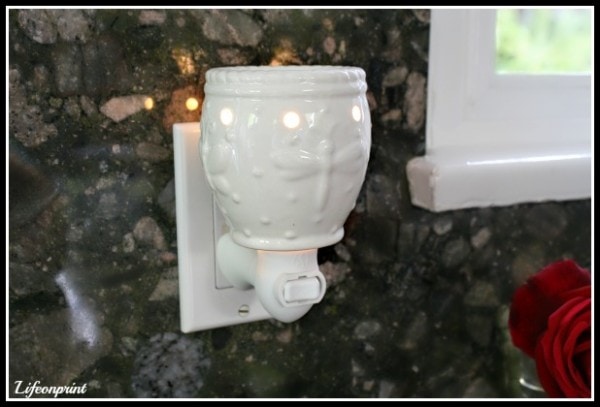 ScentSationals also has a great line of plug-in mini warmers, that are perfect for the kitchen, bathroom, or anywhere that you don't have room for a larger unit. I love how pretty these warmers are when they light up. ScentSationals fit my budget perfectly, unlike many of my favorite candles and I like that I can change out the fragrances daily if I choose!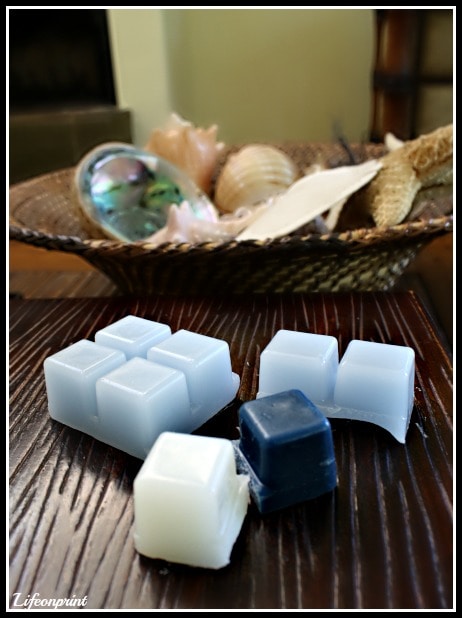 Each scented cube lasts a couple of days when burned aprox. 4 hours per day, but you can change the waxes as often as you choose, you can even mix scents! With more than 60 scents to choose from (and they are always adding more) you are sure to find more than a few that will quickly become your favorites! One of my faves is Pomegranate Mist!
I give ScentSationals 2 thumbs up for; beauty, ease of use, safety, heaps of fragrance choices, affordability and an all around fantastic product!
You can also check out ScentSationals on Facebook and Twitter too!