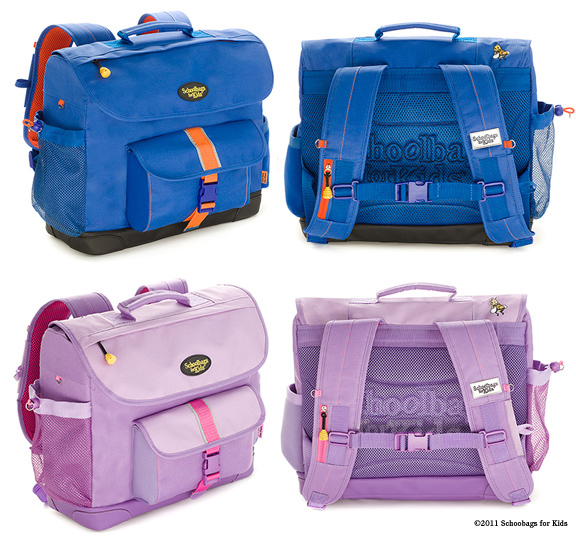 School Bags for Kids Signature Schoolbag
Lets just say I think this is the best backpack, ever. I didn't get to "play" with it for very long before my daughter took it over and was wearing it all over the house. She was so excited I had a hard time getting her to take it off for bedtime! And, you may just think she's just excited for school… Well, we are already almost two weeks into first grade and her excitement really was all about this backpack. She was so busy gathering up things from all over the house to put in all the pockets and compartments! It was when I had to investigate what she was planning to take to school that I got a real good look at the quality construction and design of this bag.
There is a place for everything! You can't help but be organized when all your supplies have a home! It has pencil slots, lunch money pocket with zipper, ID holder, drink holder, padded laptop sleeve, slots for a calculator–or something of similar size, like crayons or markers, and many other pockets for various uses. The material itself is very strong and water-resistant and looks like it will outlast the year!
Here's another super fun dragon backpack!
There is nothing better than getting a great product and then finding out it comes from a GREAT company (the reverse is, of course, fantastic too.)  School bags for Kids has a slogan:  One Here. One There.™  For every school bag they sell, they fill one with supplies and send it to a child in need. The founders of this company have taken everything into consideration for both the product they sell and the one donated. Yellow is the international color for "caution" and they make the donated bags this color because so many children in need have a treacherous long walk to get to their school. It is these simple details that can make such a difference. These schoolbags have already been donated to children in India, Thailand and Belize with many more locations and countries to come.