I saw the movie, Sex Tape, last week and really liked it. I giggled, full-on laughed out loud, and smiled throughout the entire film. I was able to see a screening of this flick free of charge in exchange for my honest opinions. All thoughts shared here are entirely my own.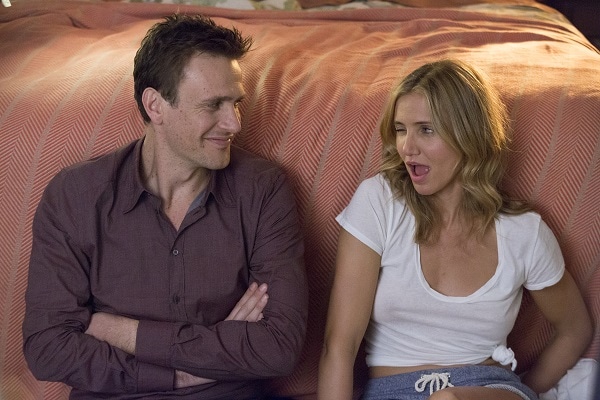 Sex Tape
A little about the movie:
Jay (Jason Segel) and Annie (Cameron Diaz) are a married couple still very much in love, but ten years and two kids have cooled the passion. To get it back, they decide–why not?–to make a video of themselves trying out every position in THE JOY OF SEX in one marathon three-hour session. It seems like a great idea, until they discover that their most private video has gone public. In a panic, they begin a wild night of adventure–tracking down leads, roping in friends, duping Annie's boss–all to reclaim their video, their reputation, their sanity, and most importantly, their marriage.
Sex Tape is rated R and is about 1 hour and 30 minutes long.
I saw this movie about a week and a half ago and I have read a few reviews since. I was shocked to see people didn't have the same reaction to this movie as me. My date and I cracked up multiple times as did the rest of the full theater. Now, I want to make it clear that I don't laugh out loud easily–unless of course you show me a funny animal video–but when it comes to slapstick comedy, I can usually muster up a chuckle but that's about it.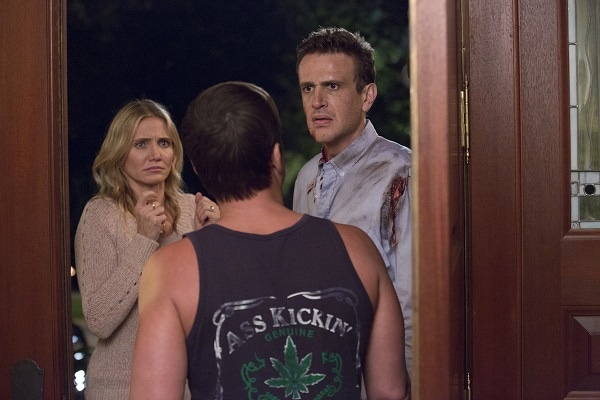 Sex Tape had me laughing audibly. I thought Jason Segel and Cameron Diaz had awesome on-screen chemistry and I found their characters relatable and likeable. Segel and Diaz both looked great and made a believable older millennial couple. Each 'hip' in their own right, they still struggle to keep up with trends, technology and what's cool with the upcoming generation of inherently tech-savvy kids.
Their determination to maintain and strengthen their bond through friendship and romance was cute and silly. But, at the end of the day, what more can you hope for? Life can be a wretched beast and if you can count on your partner to be calm and laugh through it all… that's what it's all about.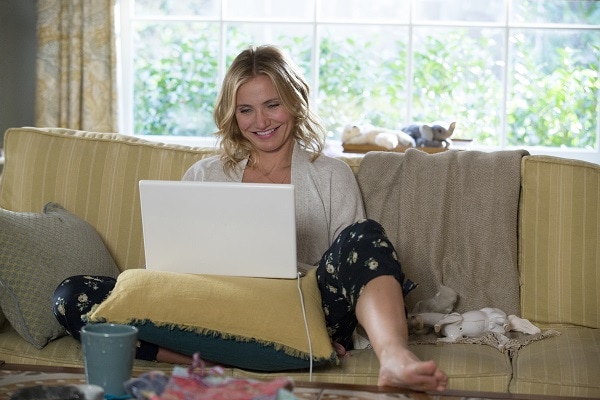 This movie is a romantic comedy. I wasn't expecting a deeply moving, Oscar-worthy performance. It was all that I had hoped it would be–entertaining, lightweight, fun, and happy. Perhaps some of the other reviewers had different expectations? But I left the theater smiling and trying to recall all the funny one-liners to use later on my friends. It also reminds us all that your relationship should be built on friendship and laughter.
I think Sex Tape is great for couples new and old. Lighten the mood and make it a date!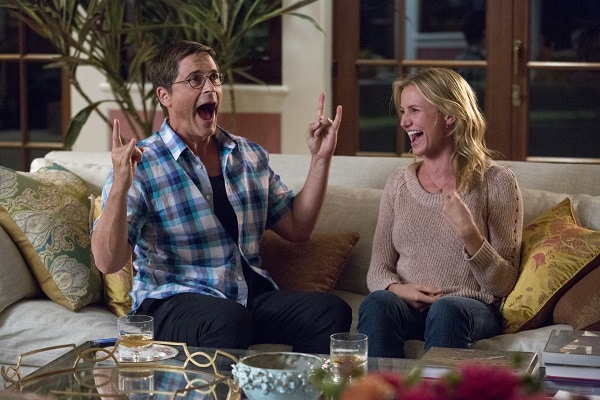 Have you seen Sex Tape? What did you think?