The Sharp AQUOS Crystal Smartphone reminds me of a tiny TV. The crystal clear screen feels like I am watching a miniature version of our HD TV. I participated in an Influencer Activation Program on behalf of Influence-Central for Sprint. I received a sample device to facilitate my review.
Sharp AQUOS Crystal Smartphone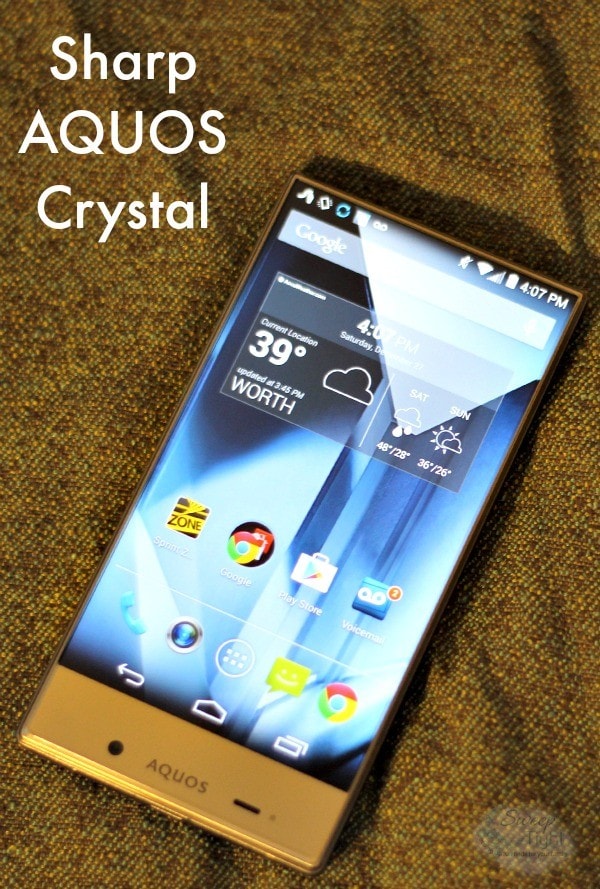 Sharp has been a well-known company for its electronics. The Sharp AQUOS Crystal is a stunning smartphone that reminded me of a small TV at first glance. The screen goes from edge to edge. Almost the whole smartphone is screen, which gives it the TV appearance. The screen is crystal clear and quite impressive to look at. I had never enjoyed watching videos from my phone until now. The quality is amazing. While testing it out on YouTube, I ended up watching funny Pug videos for about an hour. :/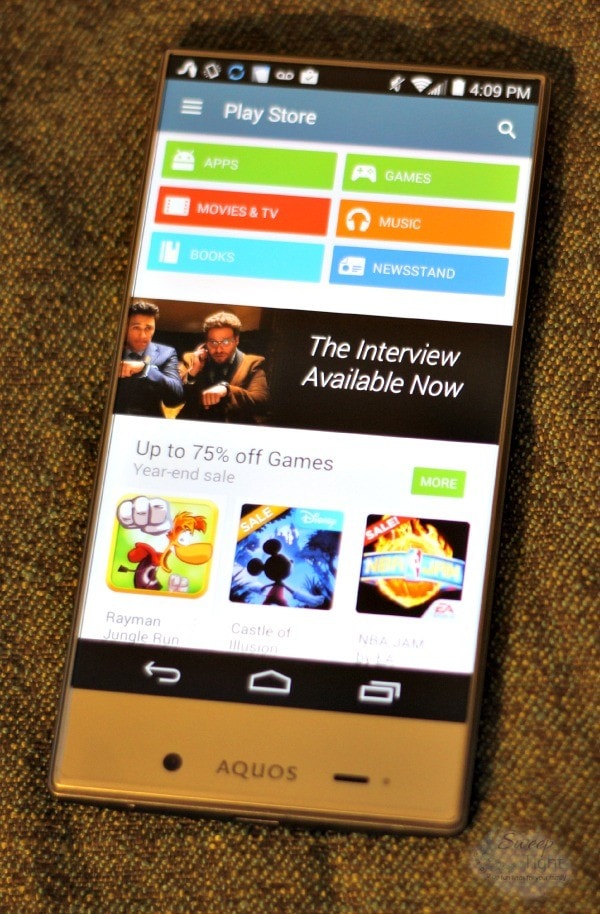 As a blogger, I always check the camera on phones right away. Instead of lugging my big DSLR to events, I prefer to have a reliable smartphone camera. The Sharp AQUOS Crystal has a ton of options for taking pictures. There are advanced photo features like "Night Catch" that will brighten the subject and background for nighttime shots. I haven't yet explored all of the photo options that are available. I took some pretty good ones of our Christmas tree.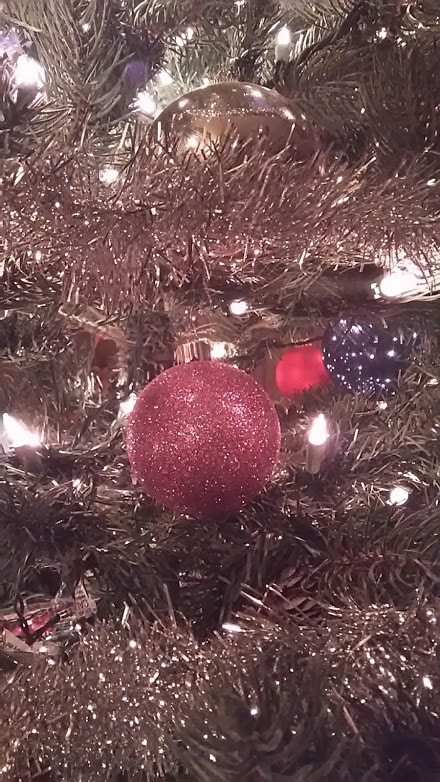 If you don't feel like messing with special settings every time you snap a photo, you can just put it on auto. You can even set it to automatically take a photo when it detects a smile. That could make for some great candid shots.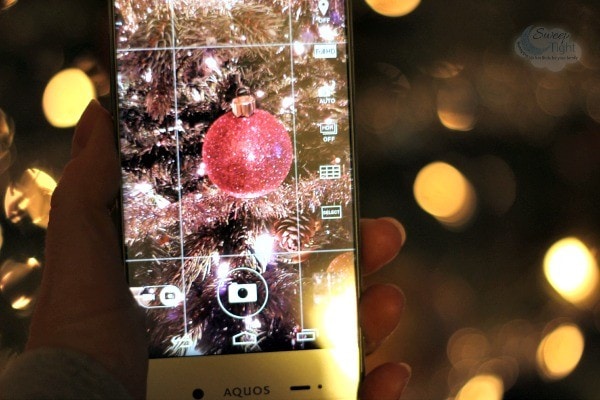 Have you ever heard of Wi-Fi calling? I hadn't before this. The Sharp AQUOS Crystal allows users to use their voice and messaging services over existing Wi-Fi networks. I tried it out, and the clarity of the call was the same. I didn't notice any difference. This feature could allow us to decrease our data plan into a less expensive package. Pretty sweet.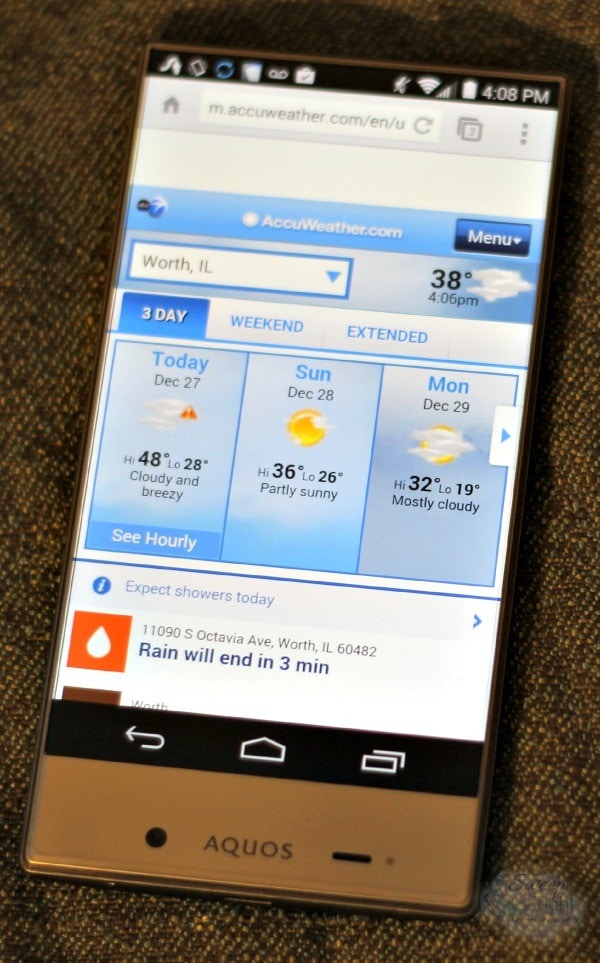 The phone is loaded with all of the Google applications like, Google Search, Google Maps, Google Navigation, Google Talk, Google Calendar, Google+, and YouTube. All apps that I use quite frequently. Thanks to the TV-like screen, I will now be streaming videos a lot more often, as well. That is if Mike doesn't steal this phone from me. He's already tried to!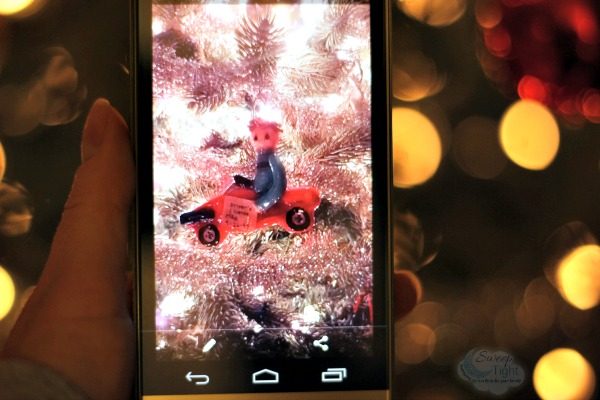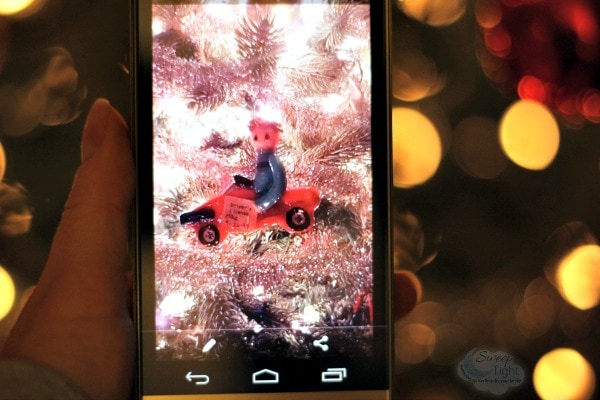 There are many other features that I could mention about this phone. Clip Now is one more fun one. It allows you to take screenshots with one swipe and saves them with an embedded URL for easy sharing.
Sharp AQUOS Crystal runs on the Sprint Spark network, which enhances the phone's LTE service and allows for high-quality streaming. As I mentioned in my last Sprint post, the Chicago network has dramatically improved. I am finding that Sprint is once again a reliable network to have in the area.
Find out more and purchase a Sprint AQUOS Smartphone here.