Shiny hair can be difficult to achieve on hot, humid days. Using the right products and techniques can help increase your chances of winning the battle of your hair vs. the weather. Post sponsored by Lunchbox. Opinions are 100% my own.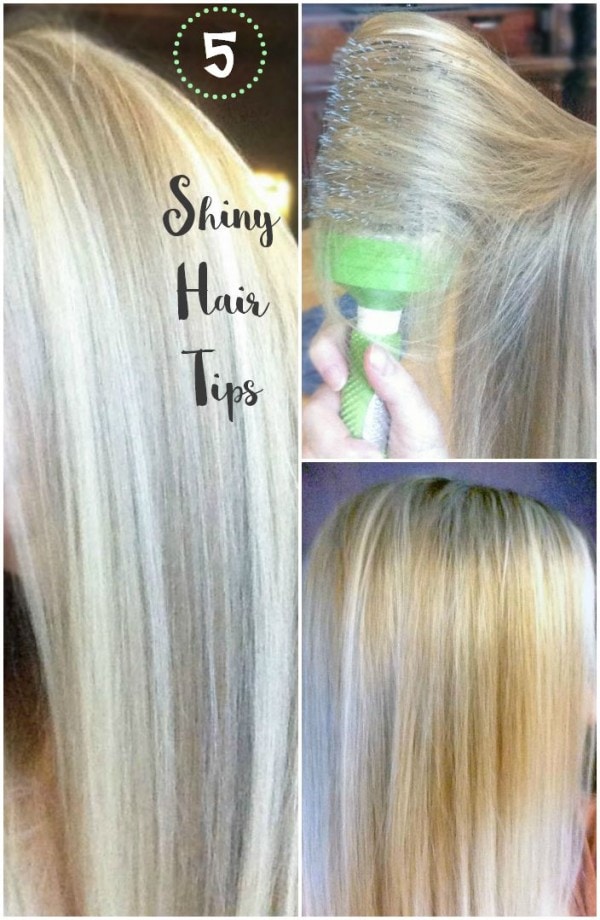 I have said many times that I have thin hair. My friend/hair stylist has corrected me. I have fine hair, not thin. Meaning that I have a lot of hair, but the individual strands are fine. Parts of my hair are wavy, and other parts are stick straight. All of it gets frizzy in the humidity. I know I am far from alone in this since I see the majority of my friends posting about their humidity woes.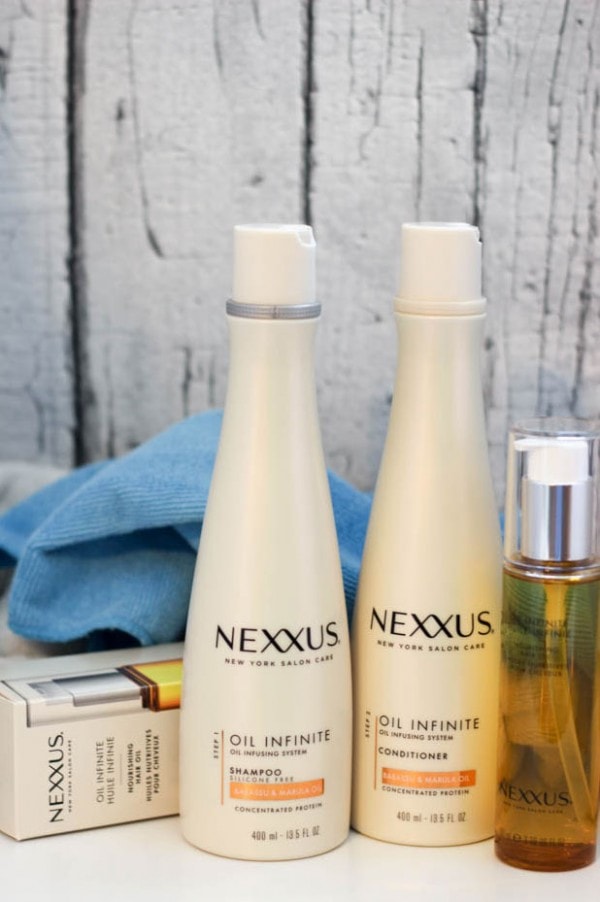 5 Steps to Shiny Hair with Less Frizz
Summer is not over, and we still have many events coming up where we want to dress to impress. Here are some products and practices that help me tame the beast that is my hair.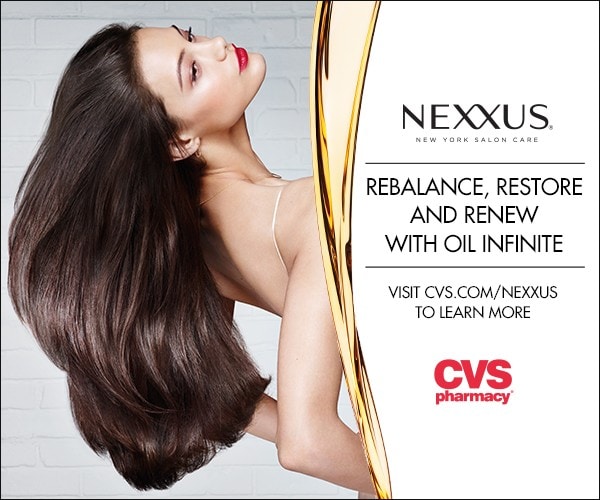 Shampoo: Use the new Nexxus® New York Salon Care OIL INFINITE Rebalancing Shampoo to nourish your hair deep within. The silicone-free formula works to rebalance hair by rebuilding broken protein bonds. It's formulated with a blend of oils to smooth your hair, leaving it ready for conditioning.
Conditioner: Nexxus® New York Salon Care OIL INFINITE Restoring Conditioner is the next step toward luminous locks. It nourishes from the cuticle to the end for a polished and sleek look. The formula strengthens the hair's protective barrier and helps to restore lost protein. The best part is that it leaves the hair easier to detangle, which makes the whole styling process go a bit smoother.
Oil: Yep, oil. Even though my hair is greasy, Nexxus® New York Salon Care OIL INFINITE Nourishing Oil is not to be feared. With a blend of precious oils, including Babassu, Marula, Buriti, Macadamia, it increases the hair's manageability without leaving a gross residue. Apply to damp hair before styling. Just one pump on the middle and down to the ends of hair will allow your brush to glide with ease. You can use on dry hair, too, to reduce frizz and smooth the hair.
Blow dry: For the smoothest look, I have to blow dry my hair with a round brush. I start with the bottom layer and clip the rest of my hair up. Do each layer on the hottest setting until it's completely dry. There's no rushing through this part if I want to avoid the frizzies. Give the hair a shot of cool air once it's dry to seal the deal.
Iron: Depending on which look I am going for, I will use a flat iron, curling iron, or curling wand. Usually after using the blow dryer and round brush combo, my hair looks pretty good. If I am going out or want to dress to impress, I will add curls or waves.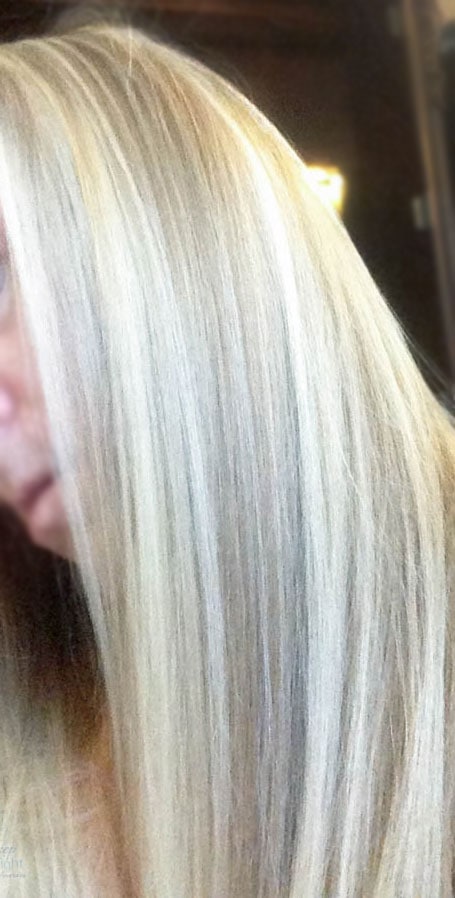 Everyone's hair is different, but these are the steps that work for me. Try the new Nexxus® New York Salon Care for yourself. The products are great for most hair types and don't fear the oil – it's your ticket to luminosity! I can honestly say that my hair never felt silkier after using these products.
Do you have any shiny hair tips?