Nowadays, when I shop, it is like a game. With coupons, rebates, points and all sorts of rewards programs, the object is to score as big as possible. Which is why everyone should have the Shop Your Way App on their smart phone. This is a sponsored post. I am a Sears blogger, though all opinions are my own.
Shop Your Way App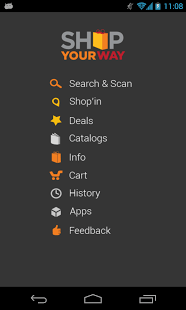 Is your smart phone now part of your anatomy? Mine is. If I leave it somewhere—which almost never happens—because it feels like I have had a lobotomy. I am quite lost without it, especially while shopping. If you are anything like me, you have got a favorite app. I am not talking about the boring necessity app like a map guide or weather widget. I am talking about the apps that you just can't quit and think about while you are doing other tasks.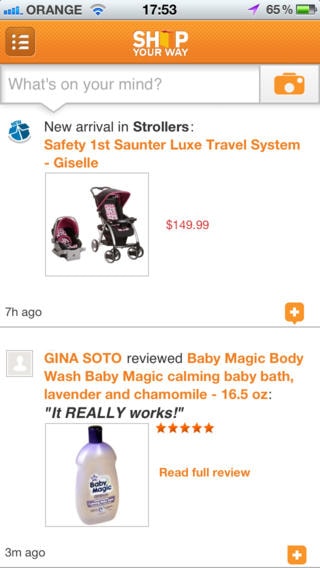 Get ready, because the Shop Your Way App is destined to be your next obsession (and it does way more than just crush candies.)  This mobile app is a member's dream. The app stores up to 20% in coupons or points on a regular basis that you can redeem directly from your smart phone. No more clipping, filing and lugging around coupons! The fun doesn't end at saving money. You can use the app to go behind the scenes of celebrity brands like Adam Levine, Nicki Minaj and much more. Download the Shop Your Way App today!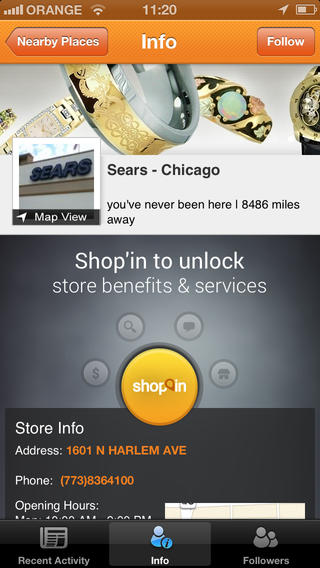 Shop Your Way App Features:
Shop'in to get exclusive daily in-store deals
Clip coupons right to your mobile phone
Get behind the scenes styling tips, shopping, etc. from Nicki and Adam
I also love that you can see product reviews right there. We live in a completely interconnected world. It is time to use this to our greatest advantage while we shop and save time and money!