Shopping at Walmart is a must when you go through as much I Can't Believe it's Not Butter spray as we do in the summer. I was thrilled to partner with Unilever on this post because we have already been using their products like crazy. Plus, I have a recipe that I have been wanting to make, so it was great timing to get what I needed for it.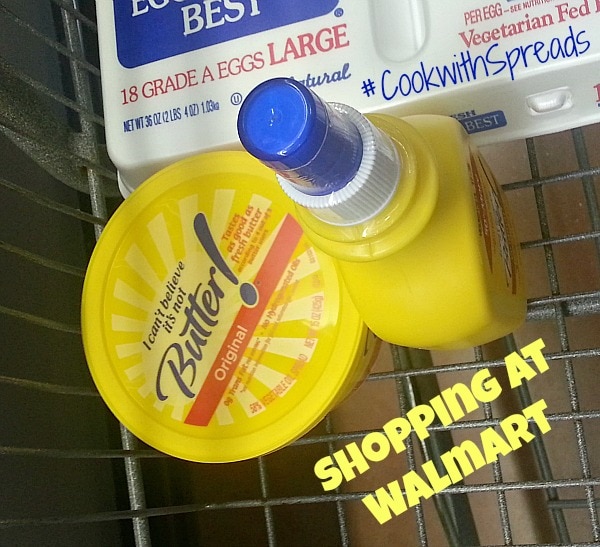 Shopping at Walmart for Great Prices on Unilever Products
I have always had a preference for certain toppings on certain foods. Real butter for my bread, Country Crock or I Can't Believe it's Not Butter spread on my mashed potatoes, and I Can't Believe it's Not Butter spray on my sweet potatoes and on my basil corn. Call me what you will, but I know what I like. It's not a health or calorie thing – it's purely a taste thing! But, with it being summer, the lower calorie and saturated fat count is a bonus. Plus, it's rich in Omega-3's which I won't complain about either.
Now that it's grilling season, we have been grilling up corn on the cob almost daily. Of course, loading it up with ICBINB spray!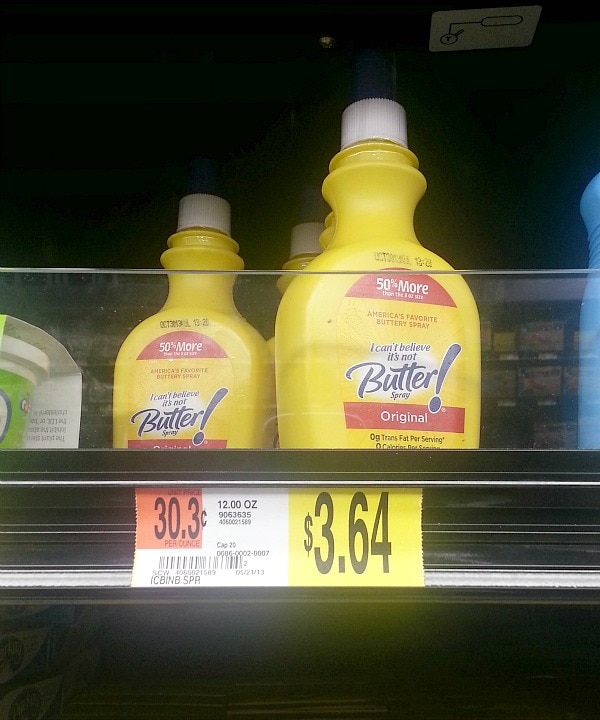 Last week we were running low, so my husband took it upon himself to go buy some more. I can't remember where he went, but he paid way more than I ever do for it! I quickly had to school him on why we go to Walmart for items like this! Unilever products are a lot less at Walmart.
I do not go to Walmart on a weekly basis. Since I refuse to go to the one closest to me for fear of my life (okay, I am exaggerating… but not by much), I drive the extra 15 minutes to another one. For this reason, I pretty much go there monthly to really stock up. They definitely have the best prices, and you can tell by how busy they are — always! I could barely pause in the aisles to get good pictures.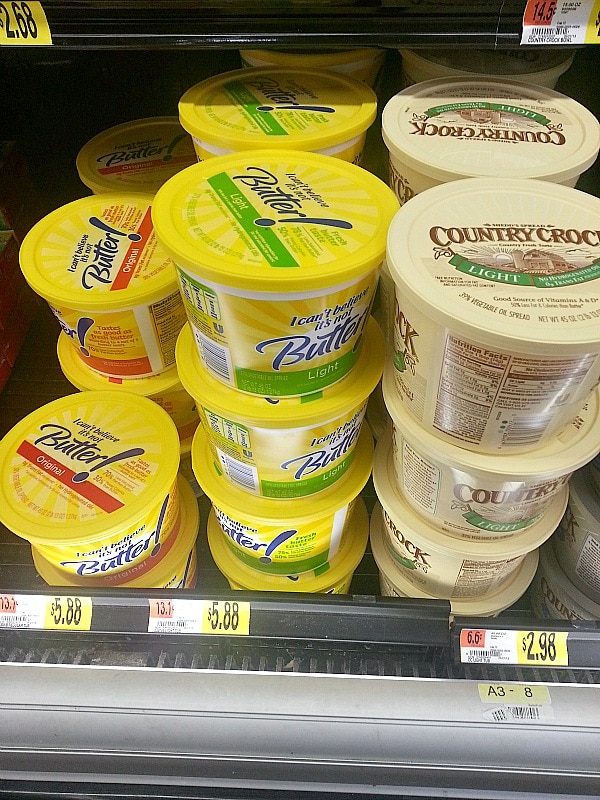 I was able to stock up on the I Can't Believe it's Not Butter spray, and also the spread so I can create the recipe I have been fantasizing about. Make sure you stay tuned for it. It's easy, delicious and perfect for summer!
For now, find many delicious recipes on itsgoodtoknow.com!
Cooking your favorite recipes using Unilever buttery spreads is a deliciously smart move. With 0g trans fats per serving, less saturated fat and fewer calories than butter, cholesterol-free spreads are a better option.

Visit itsgoodtoknow.com for more information and recipe ideas now!