While attending the D23 Expo, we were incredibly honored to sit front row at the Silly Symphonies concert presentation. I was able to attend this event as part of a press junket sponsored by Disney but all thoughts and opinions shared on this blog are my own. Affiliate links included help fund the creative minds of my children. And cookies.

The Silly Symphonies
This was one of the highlights of this trip for me. I have always had a huge admiration and respect for this type of music which was only enhanced after this experience. Sitting up front, literally with a stunning, original Disney harp right in front of me… there are no words to describe it.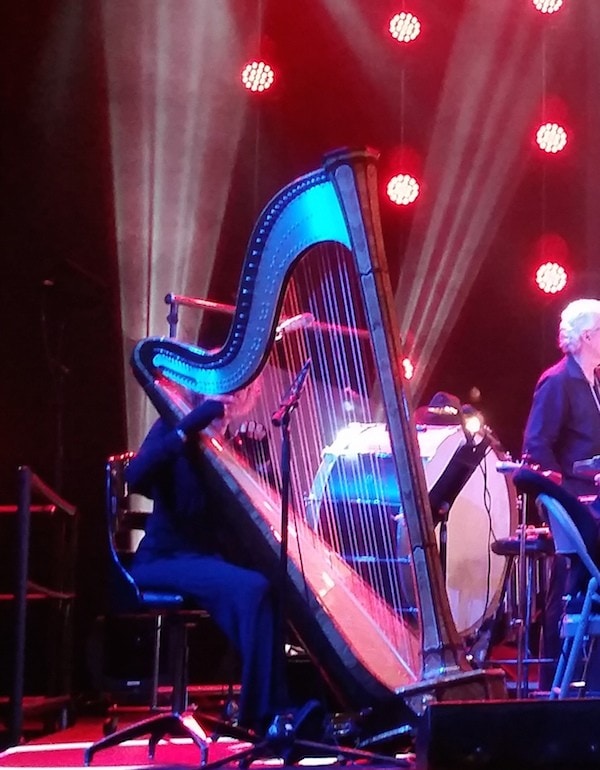 We watched as Walt Disney explained how The Silly Symphony was really just an experiment to see what it would be like to have this type of music accompany his moving pictures. With this he brought his Dancing Skeletons to life. He saw how what he was hearing truly brought these flat pictures to life. Obviously this was an enormous, filmatographic success.

Much like the animated short films we love today, the Silly Symphonies were a way to test out new techniques with art, design, and equipment. The Old Mill was the first time Disney was playing with animating water–like falling rain and ripples in a pond.
We then got to experience this live 32-piece orchestra work its magic following the animated projected pictures perfectly. I couldn't believe it, but I actually forgot the orchestra was there. They are THAT good. The flow of the sounds with the moving pictures was flawless–something easily taken for granted with today's technology. A silly mistake back then meant starting over from the beginning.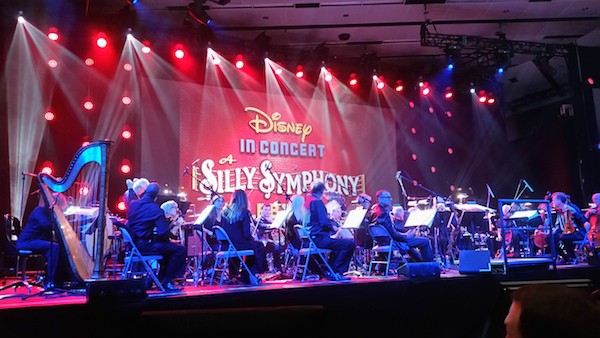 We watched and heard The Skeleton Dance, The Old Mill, Flowers and Trees, and The Three Little Pigs. Every so often I'd force myself to look away from the visual art and glance at the audio masterpiece being made before me. It's hard to believe 32 individual human beings are capable of being so in sync with each other, their instruments, and the characters they are audibly animating.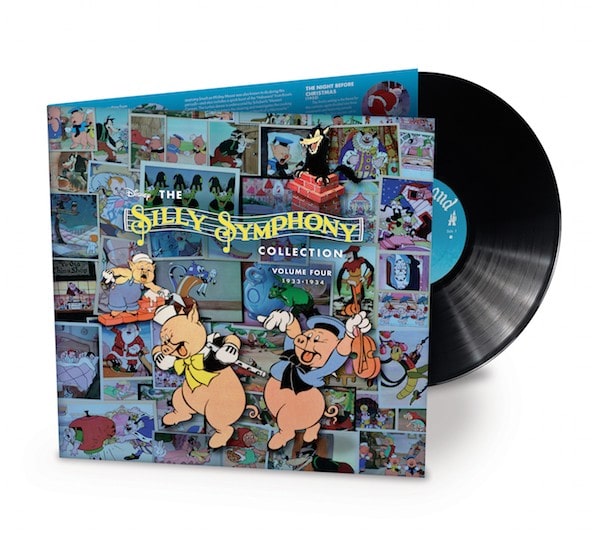 I also attended the "Tunes Behind the Toons" documentary presentation that followed later that day. Here we learned just how detrimental poorly timed sound effects can be to a motion picture. Good music is the kind you don't know is there. We saw examples illustrating the power of emotion that only music can invoke. If you have a chance to watch this documentary, I highly suggest it.
Walt Disney was really the pioneer in emotional moving pictures and it's because of his Silly Symphonies that we've come so far. We all know just how wretchedly emotional Disney can make us feel. It's all because of their way with music. So, if you're trying to remain staunch and not shed a tear, just turn the sound off. But where's the fun in that… Cheers to the tears!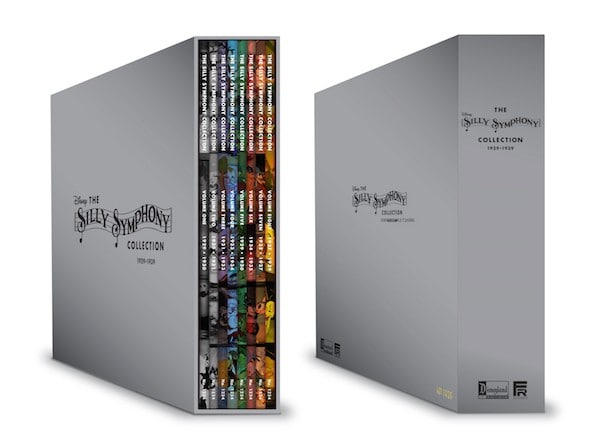 The Silly Symphonies Collection
You can own all 75 of The Silly Symphonies Collection! You can preorder now. Every guest who preorders the collection will receive a special limited edition 10″ single featuring the complete soundtracks to The Skelton Dance and Three Little Pigs.
Pre Order yours now. All preorders will ship in time for the holidays too!