I am a bag person. I don't mean designer purses. I mean a good bag with lots of pockets, the perfect size, and has a strap that stays on my shoulder. This bag perfectionism is why I have struggled to find a diaper bag that I like. I find good bags, but they are too big or do not have enough pockets. I was so excited to work with Ah Goo Baby and to receive their Grab & Go bag in exchange for my honest review.
Small Diaper Bag with Lots of Space
My requirements in a good diaper bag are: water resistant, plenty of pockets, cross body strap, and gender neutral (so my husband can carry it). Quite a few bags fit these requirements. Unfortunately a lot of them are way too big or look too "baby" for my taste.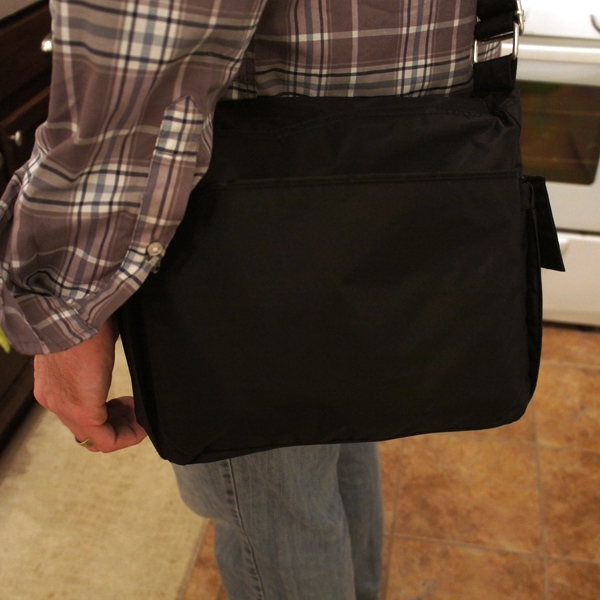 The Grab & Go bag has an outer flap that I can throw my own stuff into (phone, credit card and keys are about all I need these days). There are outer pockets for bottles and sippy cups. They work well for us, but (tiny complaint) they might be too narrow for wider style bottles. There is a waterproof compartment in the base of the bag that allows me to store away an extra set of clothes and doubles as a wet section when we have to use that second set of clothes. The shoulder strap is adjustable and goes from shoulder bag to cross body easily. I received the black, midnight bag. It is perfect for me to use every day but also great for my husband because it is gender neutral and small profile enough that it isn't obnoxious to carry. There are so many small details in this bag I couldn't squeeze into a review – including an anti-microbial liner and hidden pockets – find out more about the bag at AhGooBaby.com.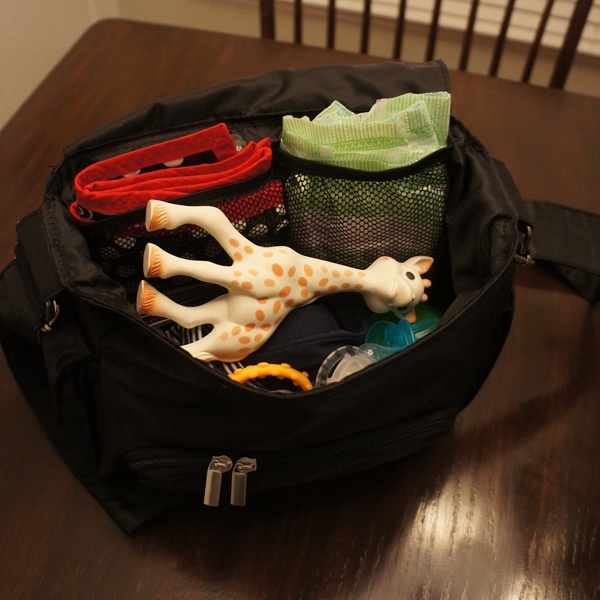 You can buy the bag at AhGooBaby.com or find a store near you with their store locator. You can shop their other innovative baby gear like the Ark, a memory foam baby changing pad, Pacifier Clip (I am ALWAYS losing those pacifiers!), and more.