Part of the reason I want a new car is because I want that sweet in-dash smart navigation system. Well, now I don't have to wait until I get a new car to have that! I was given the awesome opportunity to review Magellan's SmartGPS that offers the same features as most of those fancy in-dash versions plus some!
Smart Navigation
Getting lost is awful. It is a huge waste of time and can be pretty scary if you wind up in a bad area. For the Forth of July, the kids and I went on a nice little trip to Grizzly Jack's Grand Bear Indoor Water Park. Because I have been there before, I wasn't too worried about getting lost, but wanted to avoid heavy traffic and knew we'd have to make a couple stops for food and supplies for our trip.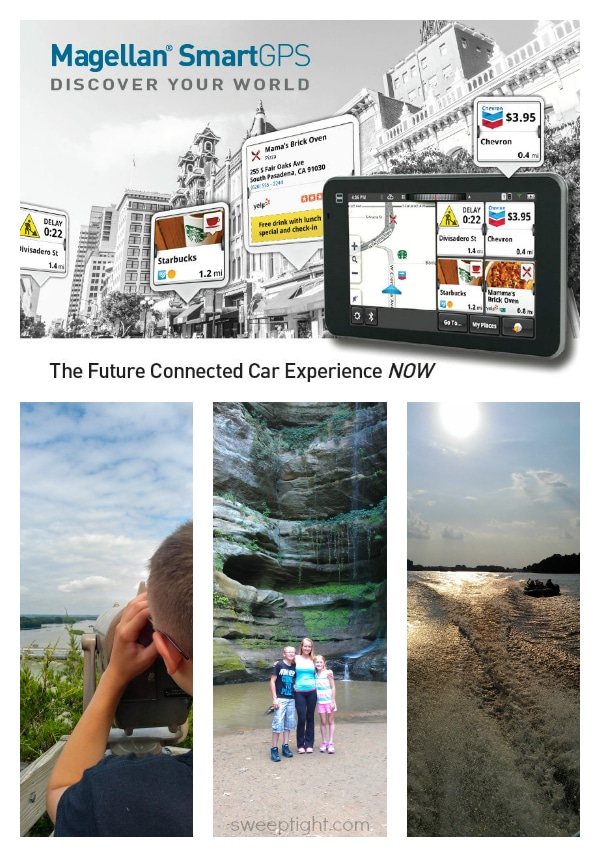 Thanks to the Magellan SmartGPS, we were able to avoid delays, save money, easily find everything we needed and even discover some new places! If you visit the area, be sure to explore Matthiessen State Park. You see, with smart navigation, you have the ability to find the best prices for gas, locate dining locations without driving around to see what's in the area, snag any available deals at the aforementioned places and so much more!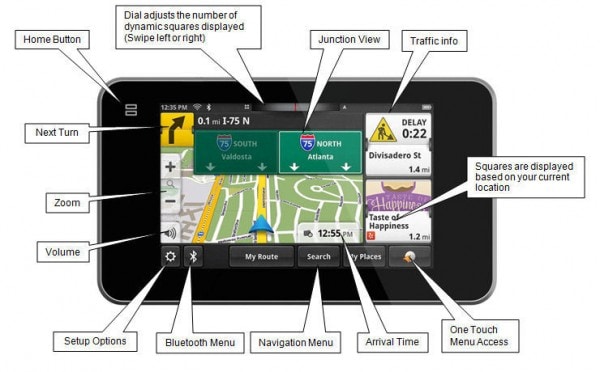 My SmartGPS gives me:
Traffic Updates

Weather Updates
Deals available in the area (Using Foursquare)
Ratings for products/services in the area (Using Yelp)
A library of 7 Million Points of Interest (POIs)
Warnings for approaching red-light cameras – PhantomALERT
Integration across my other devices using the Cloud

With my Magellan SmartGPS Smartphone app, I can easily plan my route from anywhere and when I get to my car, my GPS is ready!
The same goes with my PC. I can plot my course of errands and the SmartGPS maps out the most efficient route!

And, most importantly… SEAMLESS NAVIGATION!
While the features this SmartGPS offers are outstanding, the device itself deserves mention as well. With a touchscreen 5″ display, it is the perfect size and allows for quick and easy use. It's not so big that it obstructs your view but it's big enough that you can see everything without straining. And the touchscreen is fantastic. It's so much better than having to actually push down on the screen as with other models I have used in the past. The home button is located at the upper left hand corner. I love this because with so many features, it is easy to get kind of deep into clicking around and it's nice to know you can jump back whenever you want.
This device also offers a speaker output to plug directly into the vehicle audio system for enhanced audio. With the Bluetooth hands-free feature, you can speak freely and not worry about getting a ticket for cell phone use while driving. This really is like having those fancy in-dash systems! 😀  There is even an option to connect Magellan's wireless back-up camera (sold separately) through the AV input.