Smelly laundry is quite common in this household. This post is brought to you by Global Influence Network. All opinions are my own. With two playful dogs, a hard working hubby, and just life in general, laundry can get a little stinky around here.
Tide Simply Clean & Fresh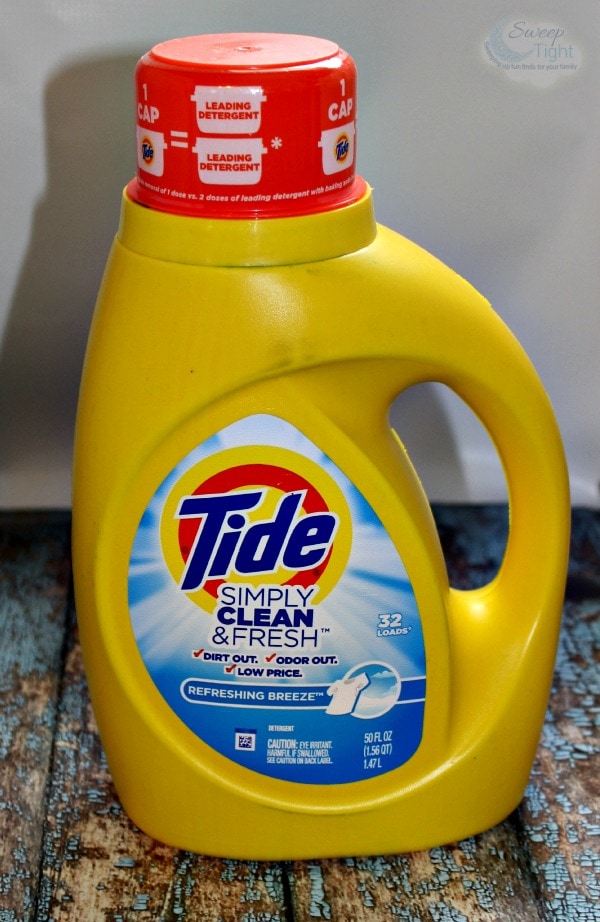 My Grandmother used Tide exclusively all throughout my childhood. She still does to this day and you can definitely say that she is super brand-loyal. When it comes to extra stinky laundry around here, I know that I can count on Tide.
Some loads of laundry just need a little extra help than others. For example, Mike just brought in a whole bunch of laundry from the garage. The GARAGE. They have been in there festering for the entire winter. Included in this batch were previously-wet beach towels. Clearly, I need to supervise our garage more carefully, but I can say that this is a first!
I was ready to pitch the beach towels because they smelled so badly. Thank goodness I didn't because Tide Simply Clean & Fresh revived them. No more mildewy nasty stench, and back to usable beach towels. The clothes and other items were nice and clean, as well.
Tide Simply Clean & Fresh Refreshing Breeze Liquid Laundry Detergent, 60 Fl Oz
Tide Simply Clean & Fresh has 2X the cleaning and odor-fighting power of the leading detergent with baking soda. The formula is designed to get to the source of the odor and thoroughly clean deep down into the fibers. It doesn't just cover up the odors, it removes the nasty particles from the garments.
There's enough to do in a day and laundry should not be a stressful chore. I swear the laundry pile seems to breed because I don't know how two people can create so much of it. Using Tide Simply Clean & Fresh assures me it will get properly done in one cycle, and come out smelling amazing.
Make sure to check out the two new scents: Refreshing Breeze and Daybreak Fresh. It's HE compatible to work in any machine. It's available nationwide with an affordable suggested retail price of $4.99-$5.99 for a 50 oz. bottle. (Pricing is the sole discretion of the retailer).
How do you tackle super stinky laundry? Have you tried the new Tide Simply Clean & Fresh yet?