Plenti Greek Yogurt is helping me make smarter snacking choices. Now that I work from home full-time, there's a serious grazing situation here. I guess I am now too close to my kitchen at all times, and with no witnesses, I just snack constantly. Snacking doesn't have to be a bad thing if you make good choices. Today's post is sponsored by Plenti, but my love for their yogurt is all my own.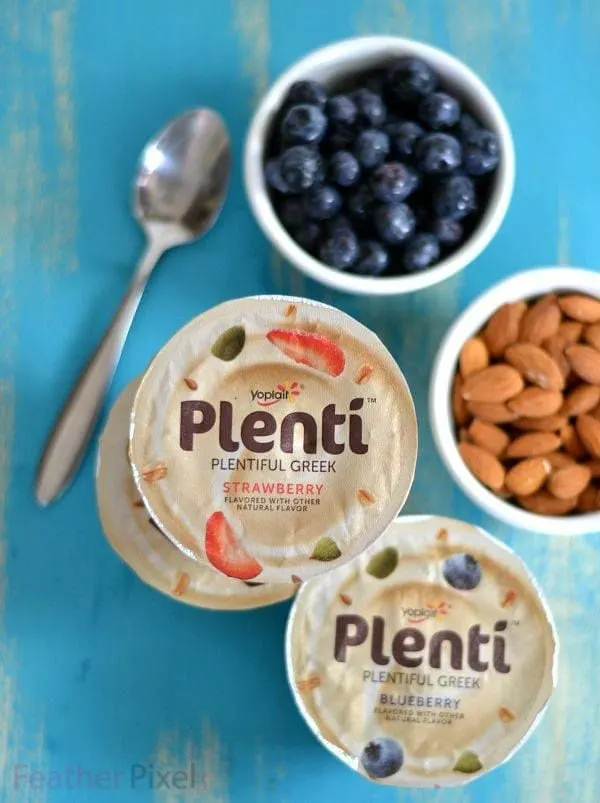 Smarter Snacking with Greek Yogurt
The urge to snack hits me all day long, but it seems to be extra strong in between breakfast and lunch. I don't eat a big breakfast, so I tend to start creeping around the kitchen about 10:00 am. Plenti Greek Yogurt is an excellent choice. Plenti Yogurt is Packed Full of Goodness™. It is Greek yogurt with whole grain oats, flax and pumpkin seeds, and delicious fruit mixed right in.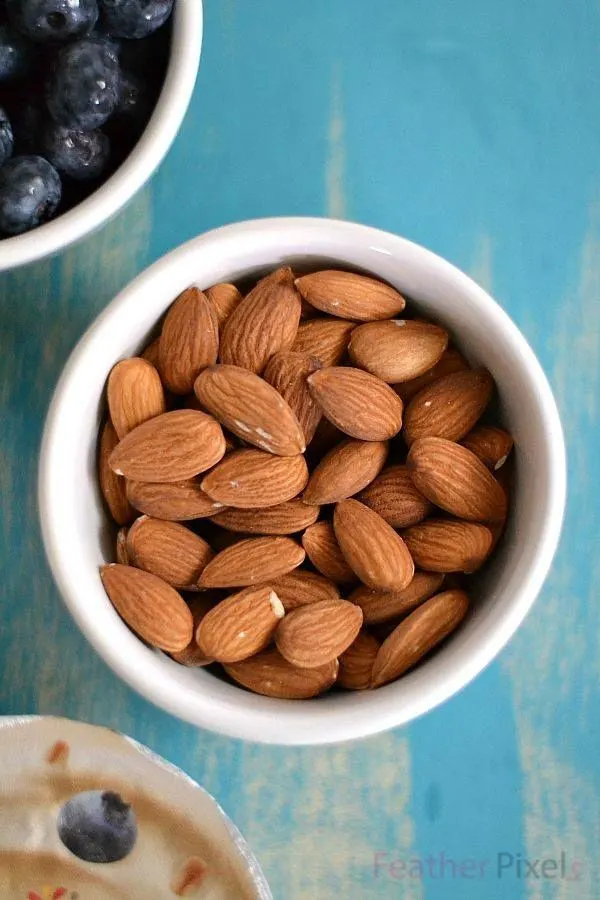 A good snack is one that is fulfilling in many ways. You want it to taste delicious, fill you up, and provide you with the energy you need to power through your day. No one needs an energy crash. Plenti Greek Yogurt stays with you. It has a 1:1 protein to sugar ratio (12g of each), and is gluten free.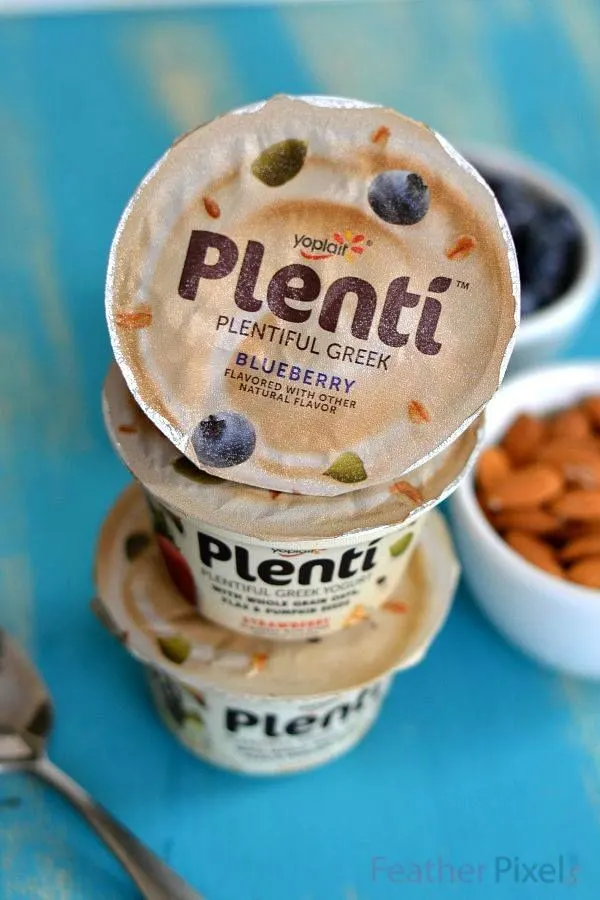 Even though this yogurt is new, there are lots of flavors to choose from:
Black Cherry
Blueberry
Coconut
Peach
Raspberry
Spiced Apple
Strawberry
Vanilla
Each flavor contains oats and nuts for additional flavor and texture. If you haven't been a fan of Greek yogurt in the past, you might want to give it another try. The addition of all the goodies inside Plenti makes it a whole new experience.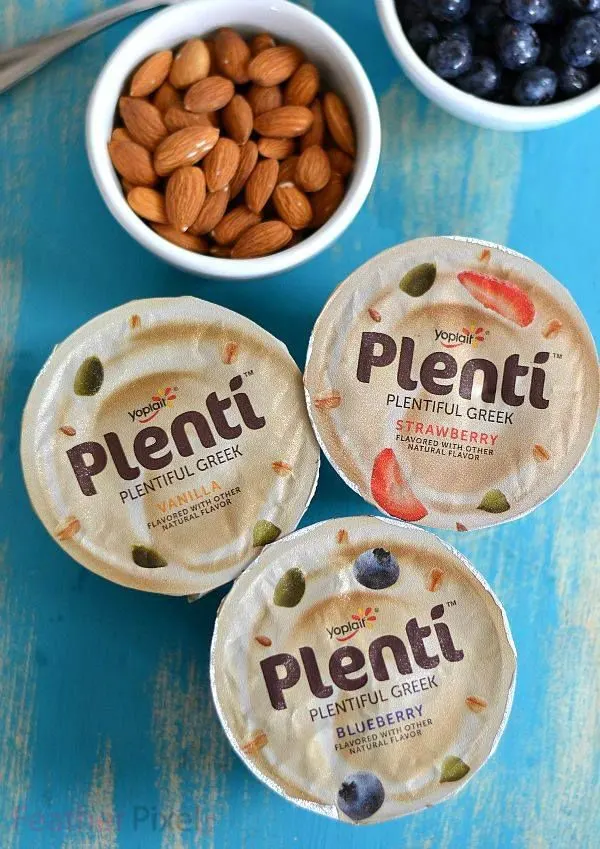 So far my favorite flavor is blueberry. You can even add more blueberries to it if you'd like. The yogurt is great on its own or toss in even more goodies should you choose. Either way it makes a delicious snack for any time of day.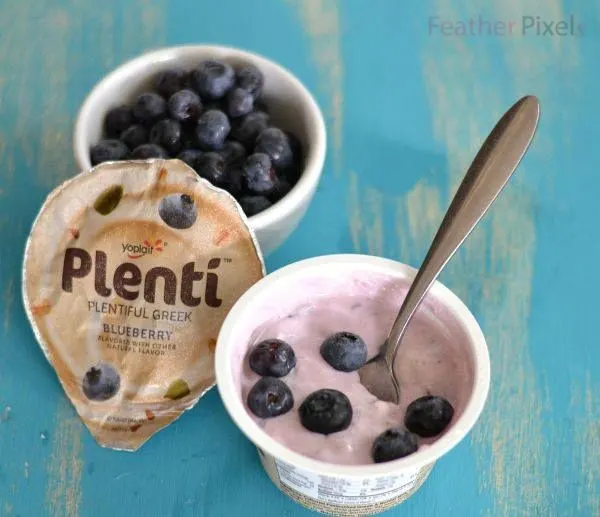 Follow Plenti on Instagram for drool-worthy photos.
Which flavor of Plenti Greek Yogurt do you want to try first?