One thing I would want to be ultra-soft and strong is toilet paper (sorry people, this is an awkward one). Quilted Northern sent me a package of their Quilted Northern Ultra Soft and Strong as well as spa items to make my life extra soft in exchange for my sharing their new product with you.
Quilted Northern Ultra Soft & Strong
While it is awkward to talk about, I have found many people DO have a preferred brand when it comes to toilet paper. I don't usually find the commercials to be especially convincing, but as I try things on my own – I decide what I like and what I don't. Quilted Northern is soft, yet strong, and with Cleanstretch technology it is flexible enough to hold up. Quilted Northern is 100% biodegradable so it is sewer and septic safe.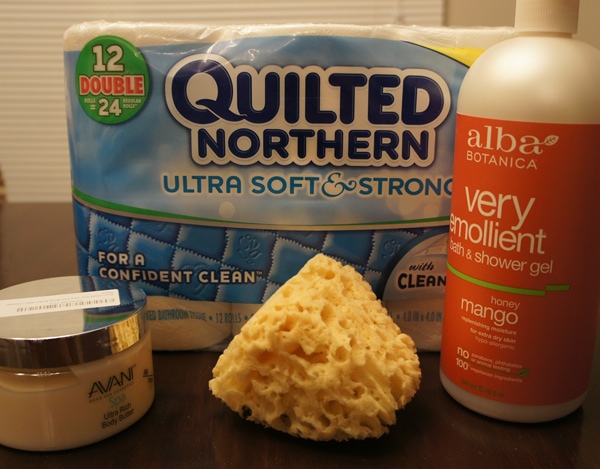 If you are like me and want to try it for yourself before you switch brands, you can visit QuiltedNorthern.com to take the Quilted Northern Challenge. The Confident Clean Challenge promises the strength you can count on or your money back. If you are not satisfied with the product, you can send in your receipt and get your money back. How could you not give it a try?!
Quilted Northern is social. On their Facebook – I learned about places to stop on road trips "when nature calls" – Follow them on Twitter for coupons, conversation and more. You can usually find product coupons on their Facebook page and in your local newspapers. Their YouTube has commercials, but also have fun ideas for crafts with toilet paper rolls (how fun is that!?). Feeling creative? You can make a Holiday Ornament from the left over toilet paper tubes – find out more in this video.
I participated in this review through the Smiley360 review program and Smiley360.com. I received this product for free in exchange for my honest review.