As a mom of two with one more joining us soon, my diaper bag overflow-eth. Anything I can find that can take up less space, has multiple uses, or just plain makes life easier is a must. I received a Covered Goods multi-use cover to include in this post; all opinions are my own.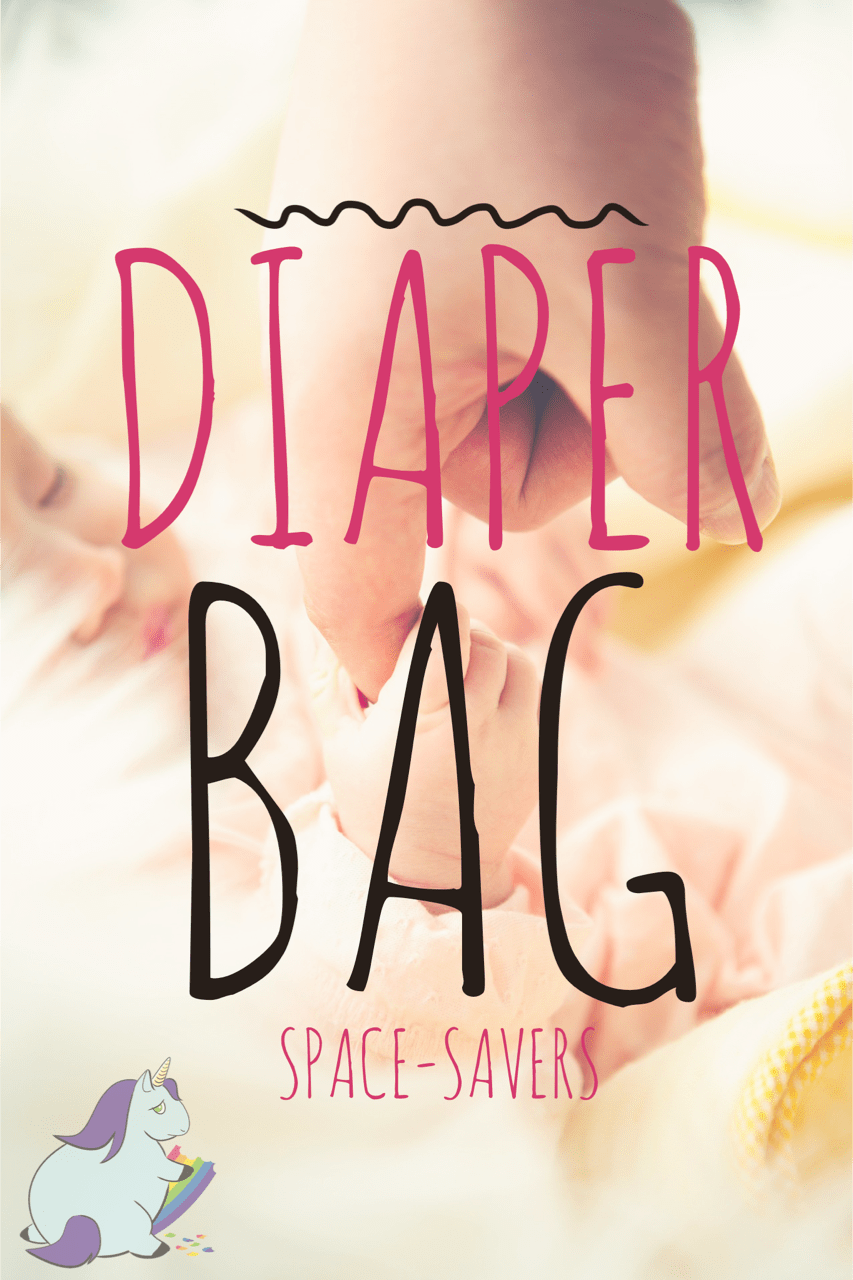 Space Saving Solutions for the Diaper Bag
In a small attempt to help other (overwhelmed) moms like me, I made a list of a few helpful items. Here is my quick list for moms that have way too much stuff to fit in that tiny box called a diaper bag…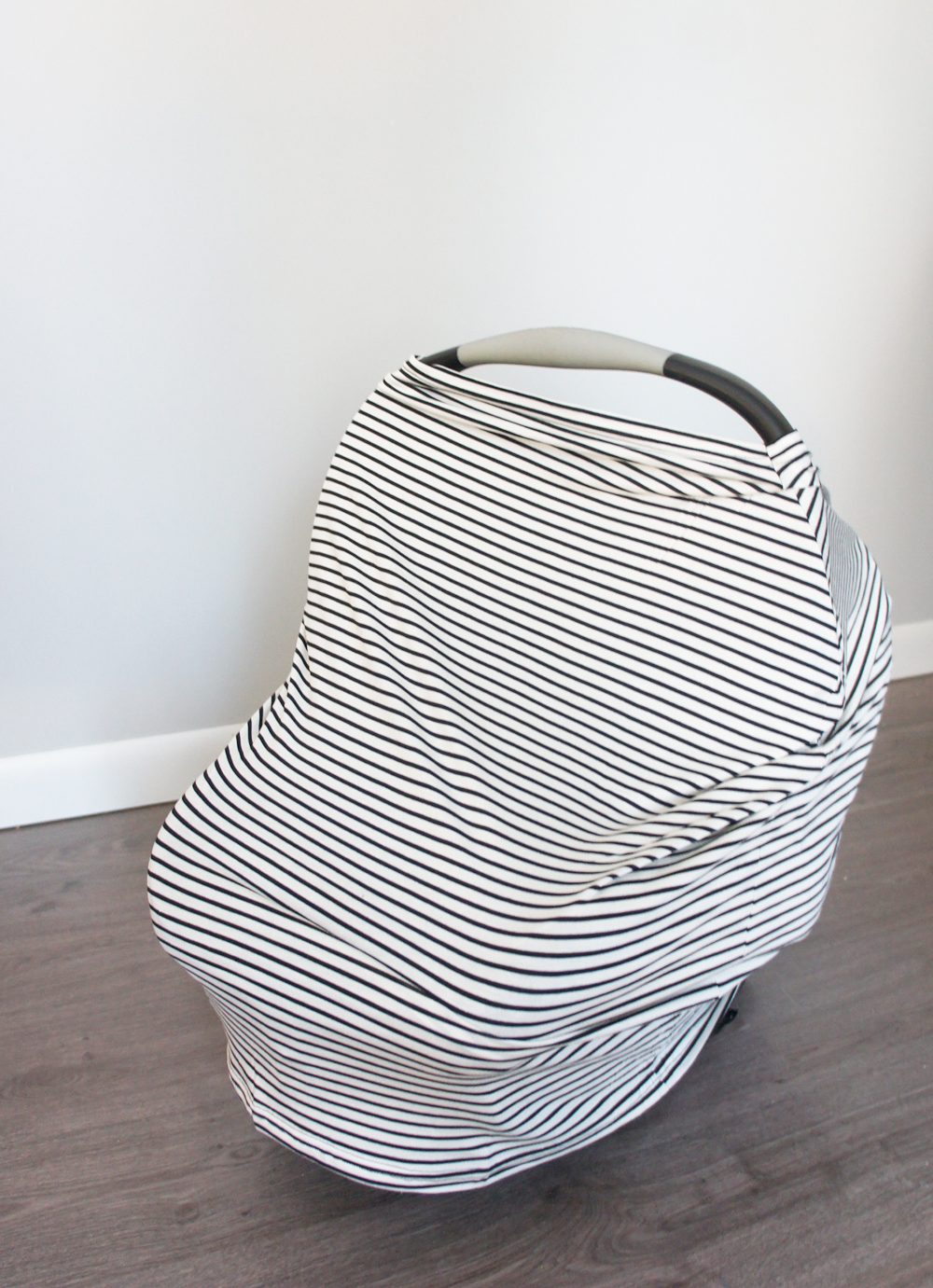 A Covered Goods Multi-Use Cover – My favorite new diaper bag essential. The original and first of its kind multi-use cover, it is easy to use as a nursing cover, car seat cover, infinity scarf (super cute), and a shopping cart cover. It is a stretch knit that is super soft, and it comes in fun, functional designs. I like that it can be worn as a scarf, so it doesn't even have to take up space in my diaper bag. Another of my favorite uses is the car seat cover for my winter babies. It keeps them out of the elements, and protected from friendly, germy hands of people in the grocery store, at church or at library story time who like to "coo" over babies. Best part? They are super affordable!
You can find out more about Covered Goods on their website, and make sure to check out their fashionable patterns . I have the black and ivory pinstripe, but love the painted floral, the oxford mismatch, oh heck! I like them all! Make sure to check out their multiple uses on Facebook, Pinterest, and Instagram.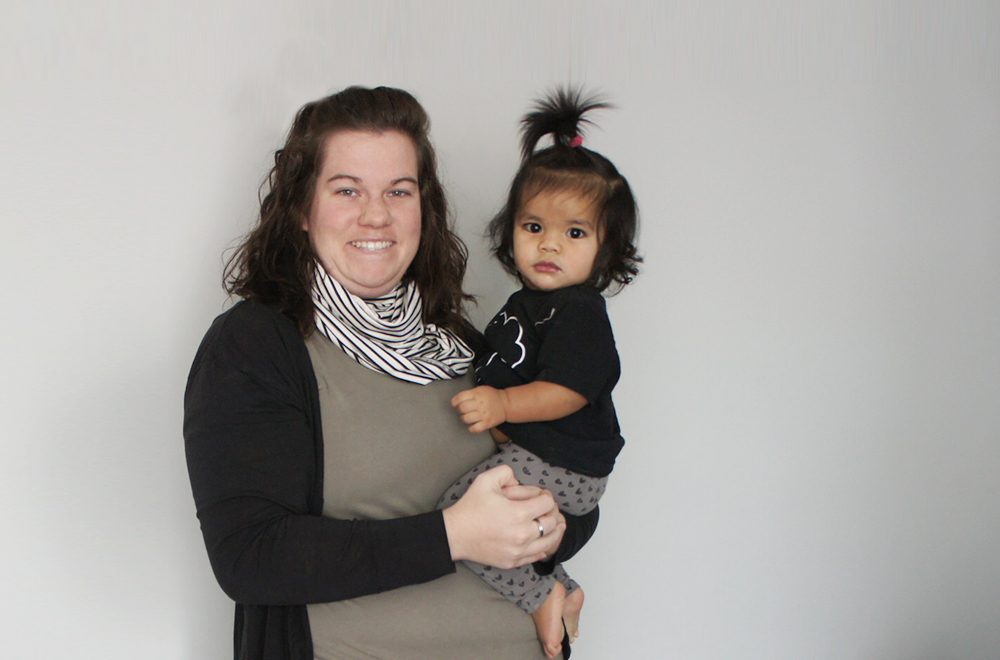 A Solly Baby Wrap – a lightweight baby carrying wrap, it takes up a tiny amount of space in your diaper bag but gives you extra hands on the go. Read about our experience with Solly Wrap.
Tommee Tippee Formula Dispensers – a favorite in my diaper bag, they hold formula powder, and store INSIDE the Tommee Tippee bottle. No separate formula canister in the diaper bag, giving me more space for… snacks. You can read more about them in our post about Baby Travel Essentials.
Ok, that's it, short and easy. What is essential in your diaper bag?