As a huge fan of the MCU and generally all things Marvel, I'd like first to say that the overall Spider-Man: Homecoming experience was good.
The Dolby Cinema experience is dare I say, better than Imax? The movie itself isn't my favorite of the Marvel masterpieces, but that's because of one line that just left me reeling with upsetting emotions.
No spoilers here, but you should know I was given free access to this screening event and all thoughts and opinions shared here are my own.
Spider-Man: Homecoming
Tom Holland is absolutely the best cast Spider-Man of all time. He is lovable, hilarious, and fits into the MCU family seamlessly.
His on-screen demeanor is capable of inducing all the feels–in this picture a surprising amount of laughter.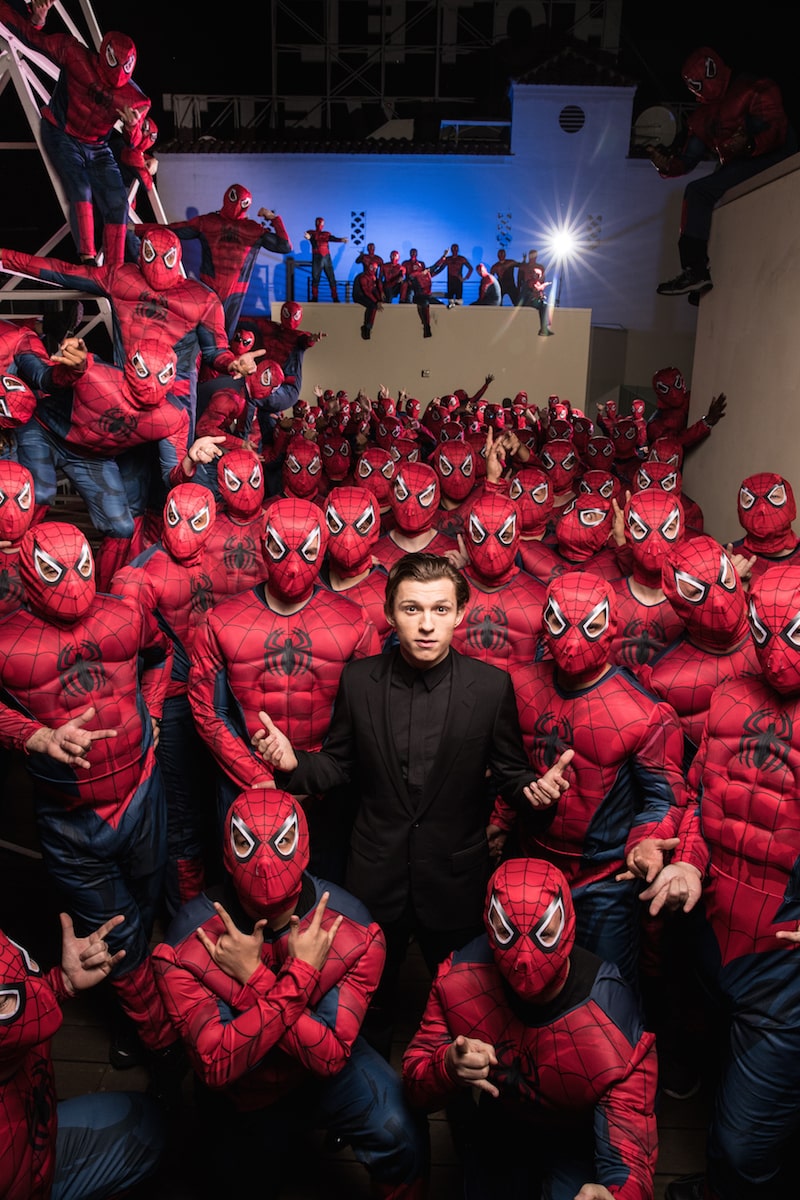 Overall the 2 hours and 13 minutes were entertaining and exciting. There were a few action scenes in the movie that I felt dragged on a bit and were slightly unbelievable–even for someone pretty good at suspending their disbeliefs.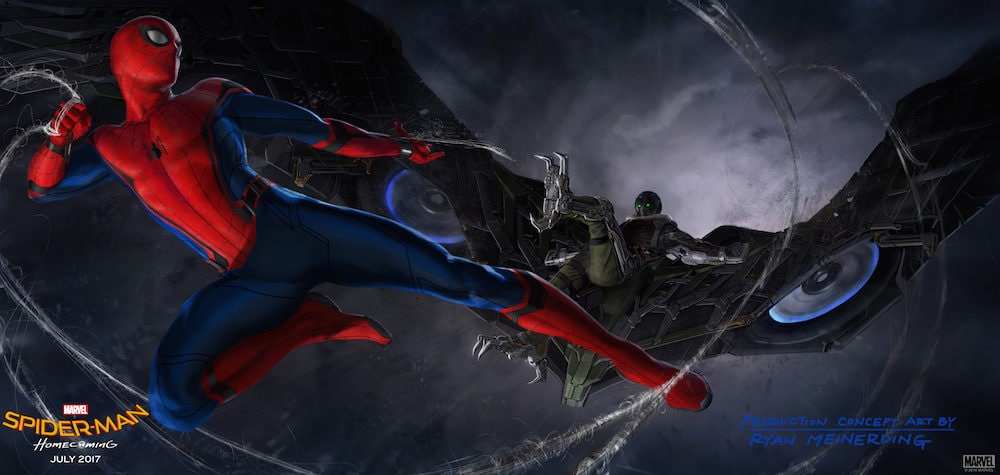 But my son and I enjoyed the movie and loved seeing Peter Parker's perspective of Captain America: Civil War.
The Dolby Cinema Experience
Out of only six theaters in the state equipped with the full Dolby Cinema experience, the AMC in River North is the first in downtown Chicago.
Theater 10 isn't even labeled with the number. Its black doors are easily overseen, and upon entering, the visceral experience begins when your eyes and ears are met with jet-black, sound-dampening walls.
If you've ever set foot in a sound booth, it's a bit like that.
The Seats
The rows of beautiful leather recliners are curved such that every seat in the house has a neck-comforting view of the screen.
Between each row is a half-wall. When seated you cannot see anyone in front or behind you.
No kicking at the back of your seat again in theater 10.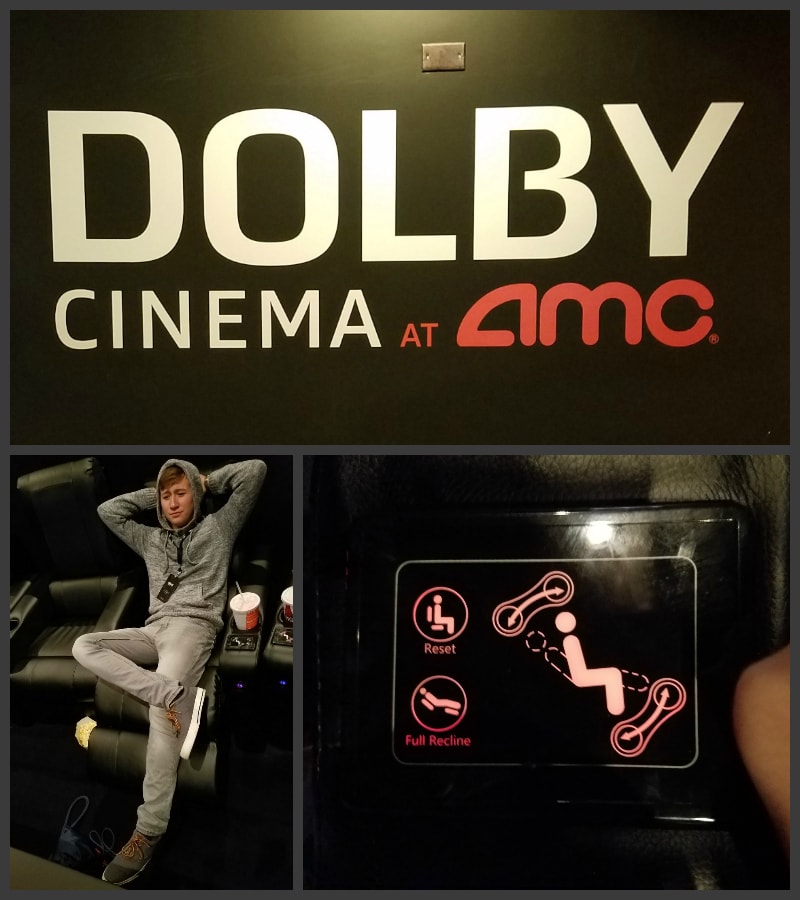 The Sound
Dolby Atmos in the theater provides 360° moving sound. There are speakers on the walls, ceiling and a subwoofer under your seat.
When watching action scenes, you hear things as if you're standing on set. It's truly mind blowing.
Because of the subwoofer, you're even feeling the effects of the action–your seat rattles and vibrates to add to the effect.
The Visuals
Stuart Bowling, spokesperson for Dolby Cinema, gave us a presentation before we watched the film.
He explained why the images appear so much more vibrant, clear, and bright.
Typical screens have an 8,000:1 contrast ratio. Meaning when you put white on black, it appears more like white on milky gray. In the new Dolby Cinema, the contrast ratio is 1,000,000:1.
This black is deafening to the eyes. Because of this, the colors appear more vivid and crisp.
Super Fans
After the flick, I ran into one of FanDad's giveaway winners. Michael B. Hernandez is the type of winner we all hope to have when hosting giveaways.
He was beyond appreciative and happy to be there. His outfit matched his aura, and I'm thrilled he agreed to take a picture with me. 🙂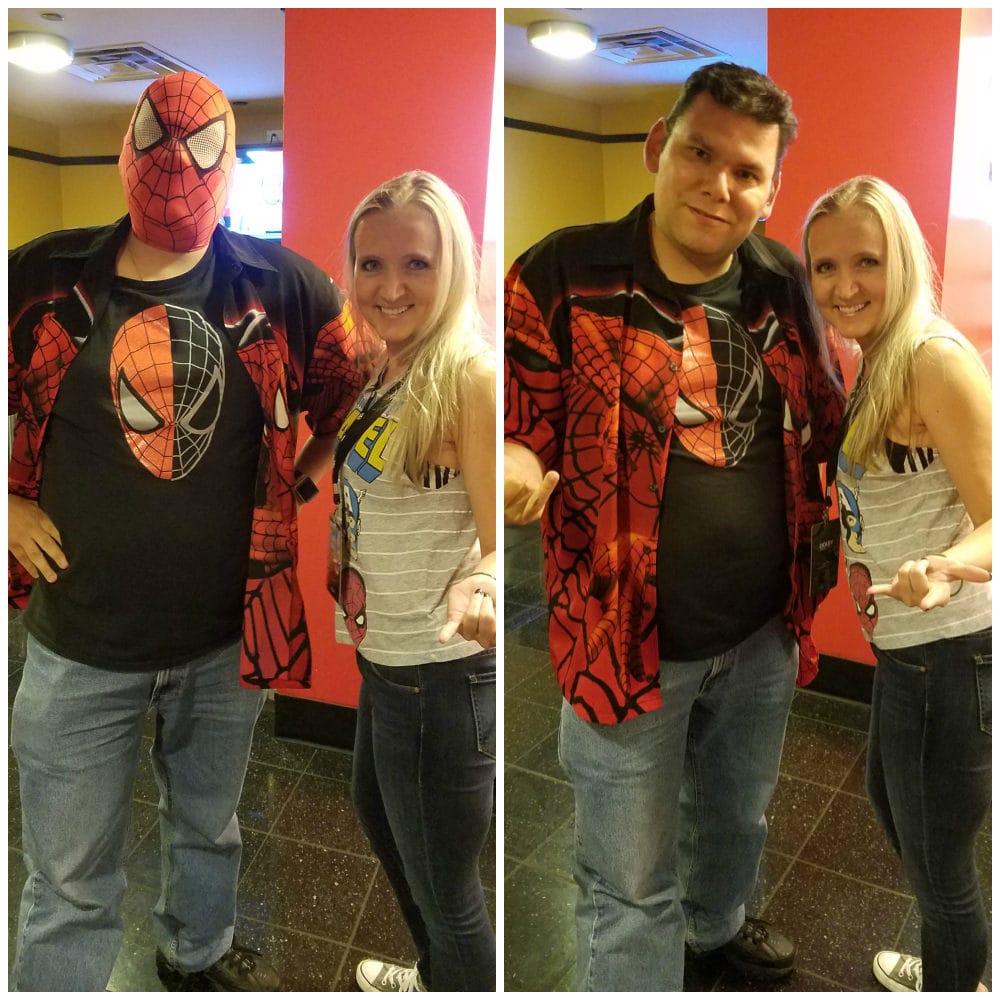 Bloggers Receive An Unexpected Dis From Marvel
Let's get to why I'm not ecstatic about Spider-Man: Homecoming.
The sting left behind after one thoughtless bit of script delivered by Tony Stark knocked the two-hour long grin right off my face.
I'm usually the last person to react because I never expect to be struck. I see the best in every situation–to a fault. But this? This hit like an open hand straight to the face coming at me with 360° sound complete with the vibrations from under my seat.
If anyone were recording reactions during the film, they would've caught my instant recoil.
Towards the end of the movie, my beloved Iron Man delivers this:
"Behind this door is a room full of reporters. Real ones–not bloggers." –Tony Stark
Having had the honor to attend premieres, press junkets, and even visit the set of Marvel films as a blogger, and spend countless unpaid hours creating content that only helps sell millions of tickets, toys, and merchandise to benefit the enterprise, this line hurt.
This rude on-screen joke is a line that added nothing to the plot–empty calories–and the only offensive line in the film.
If something like this was said by Deadpool, it would have an entirely different flavor.
He roasts everyone; therefore no one can be offended. And it's funny. Tony Stark's blow was just that.
A dig, a hit, a slap to the faces of so many work-at-home moms, dads, and people just trying to make something of themselves.
It's comments like this that force us to have to claw our way to credibility.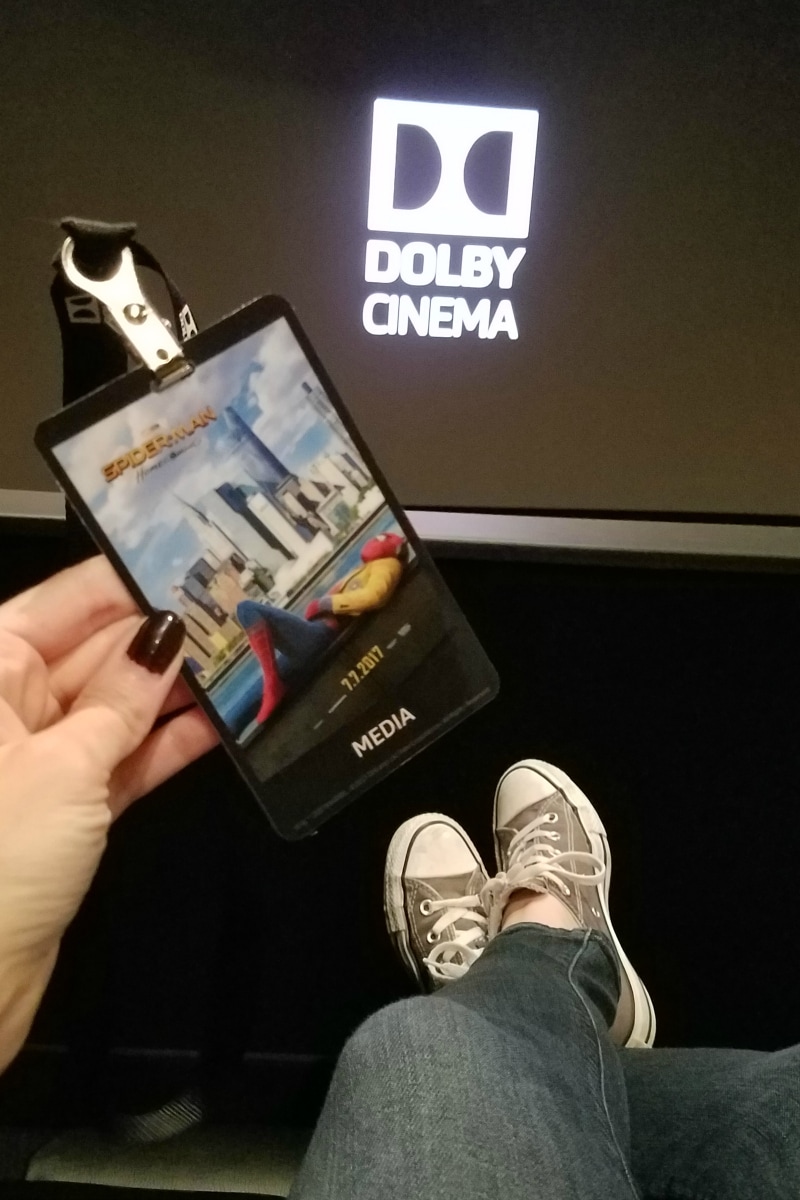 In a world fighting for equality, respect, and kindness, I expected more from Marvel.
Especially since I was just in a room interviewing Kevin Feige only weeks ago.
Did we do something wrong? Were you not impressed with our coverage of your films? Because of this line, whether in the script or ad-libbed, it just set us back.
#BehindThisDoor is a mom sacrificing time with her family to make a living. #BehindThisDoor is someone fighting to be taken seriously. #BehindThisDoor is an educated woman running a business. #WhatTheFeige