Sprayology Homeopathic and Vitamin Oral Sprays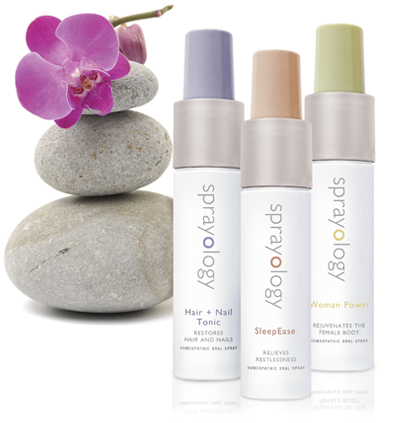 You may be able to tell by now that I am a huge fan of treating anything that ails me with homeopathic treatments or vitamins. I try and stay away from prescription medications unless absolutely necessary.
I chose to review the PMS Support Sprayology. Around here we jokingly say that PMS for me stands for Potential Murder Suspect. Everyone has started to realize that I should be quarantined during those couple days of the month. I will do everything in my power from preventing this from happening on my wedding day! I will be so happy on that day, but I will still take every precaution to try and squash all PMS symptoms!

PMS Support is loaded with homeopathic and natural ingredients that help alleviate several common PMS symptoms like cramps, mood swings, bloating and irregular periods. Just a quick 2 sprays under the tongue 3 times a day, with an optional extra 2 sprays as needed. The therapeutic benefits of each of the ingredients are from clinical evidence reported in the major homeopathic journals accepted throughout the world.
Sprayology comes in convenient spray bottles that are the perfect size to toss in your purse or bag. I love the idea of just a couple quick sprays under my tongue as opposed to choking back several pills. No worries about getting an upset stomach or burping up vitamins.


There are several products available for overall health or specific issues. If you have certain symptoms you can see which Sprayology product is right for you. There is also a wellness quiz available to match you with the perfect Sprayology solution based on your answers!
Toss the pills and discover wellness re-defined with Sprayology!