I have three adorable AND crazy dogs and one husband who always seems to be dirty. I do my best to make sure all four of my boys keep their dirt confined to the outside, but boys will be boys – especially mine.
That's exactly why I do my Spring cleaning with BISSELL. It helps me get all that dirt out of the carpet and upholstery. Vacuuming just doesn't cut it in this house! Thank you BISSELL for sponsoring today's post on spring cleaning.

Spring Cleaning with BISSELL Gets the Gunk Out
I use my BISSELL Upright Deep Cleaner at least once a month. I SHOULD do it every week, but I just don't have the time. I usually just hit the paths and call it a day throughout the year.
When Spring cleaning time rolls around, though, I hit those carpets hard. I'm talking moving furniture, cleaning the carpet, and cleaning the upholstery – the whole nine.
This year, I did my spring cleaning with BISSELL and their new Professional Deep Cleaning with Febreze Formula. It's awesome. Even though I try to stay on top of cleaning as much as possible, after three or four months of my dogs and my husband all cooped up in the house, it gets a little ripe.
I mean, it's not terrible, but you certainly can't call it fresh in my house. What can you expect really with a ginormous Shepherd, and two small, but energetic Boston Terrier mixes running around outside and then running around all over our carpets and furniture?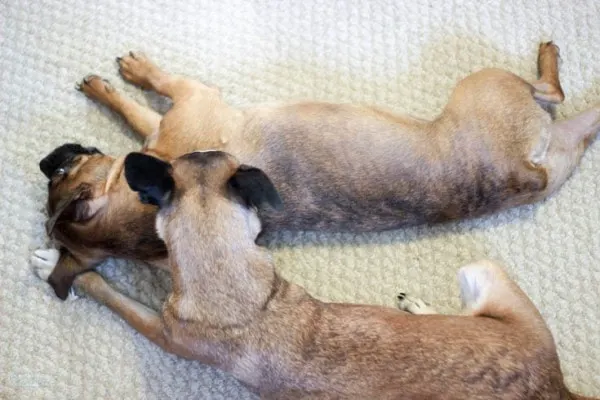 I also need to mention that the carpet in my office needs to be completely replaced. It's the original carpeting from when we moved in which was over ten years ago. My dogs have been ripping it up. But, until that's in the budget, we do our best to keep it as clean as possible.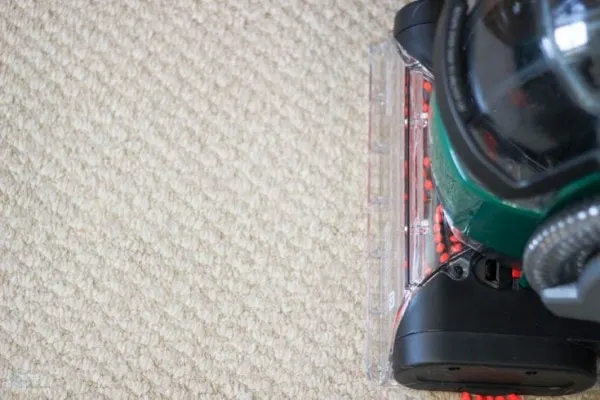 Let me tell you, if you don't have a BISSELL deep cleaner, you need to get one. Spring cleaning with BISSELL is awesome. Their new formula has Febreze in it, so it neutralizes odors while it gets out four month's worth of outside dirt, sweat, and doggy odors. It also has Scotch Guard, which helps keep new dirt from sticking and grinding into the fibers of my carpet and furniture.
I dumped several buckets of black water down my drain while I cleaned. Pro tip: Clean the furniture first. That way it can dry while you move it and deep clean the carpets.

Do Your Own Spring Cleaning with BISSELL
Right now, you have a chance to do your own Spring cleaning with BISSELL. Please visit the links above, and then leave me a comment and tell me what your tips are for Spring cleaning. When you do, you'll automatically be in the running for one of two BISSELL prize bundles.
You could end up doing your Spring Cleaning with BISSELL and their new Deep Clean Lift-Off machine and Professional Deep Cleaning with Febreze Formula.
BISSELL will randomly select two winners from the comments, so leave your email address when you comment. You don't want to miss out on free loot! =D