Have you seen the hot spring colors yet? While shopping for a new handbag, I noticed the bright and vibrant trend happening for the spring. After such a long and dreary winter, we can use all the color that we can get. This post contains affiliate links, but all opinions are my own.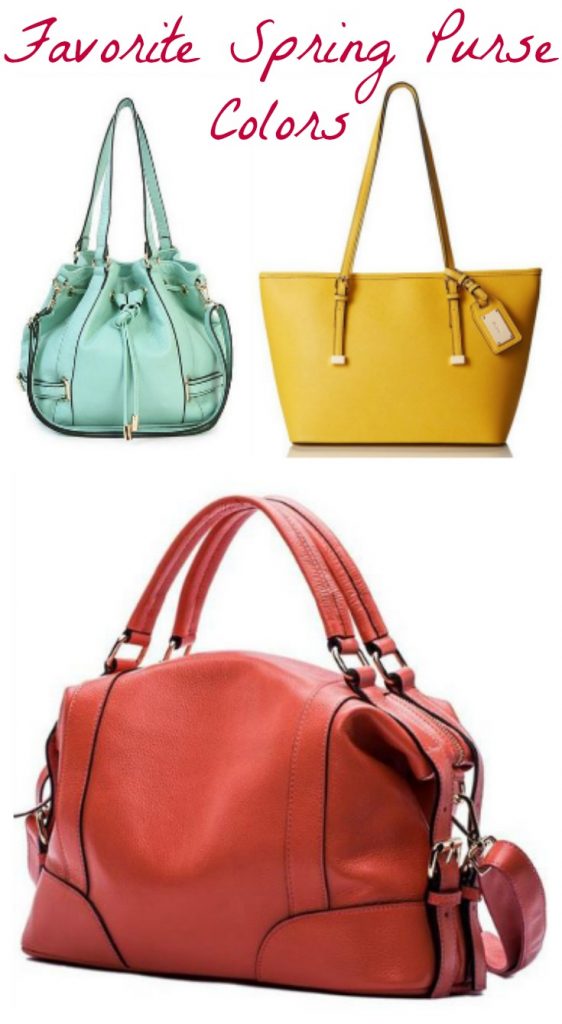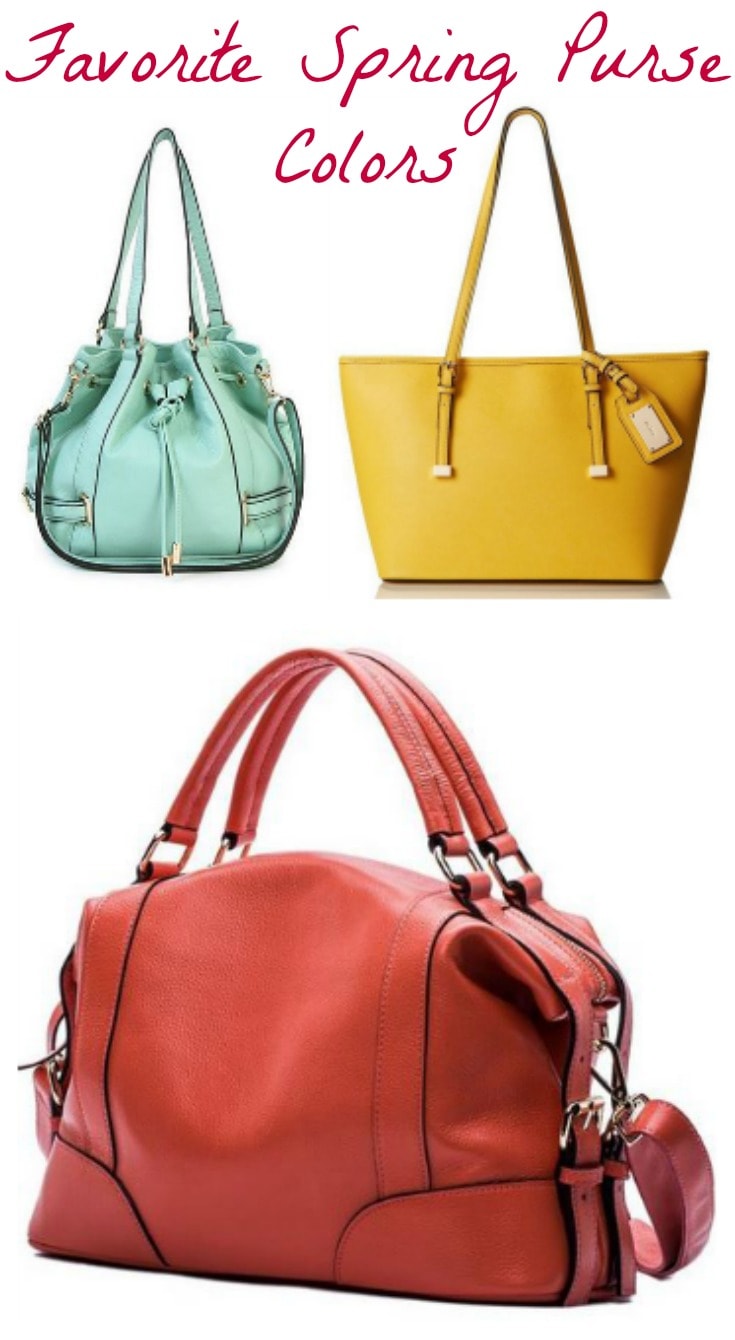 Hot Spring Colors for Purses
Here are the top three colors that I noticed while shopping for a new purse. There are so many colors, patterns, and styles out there, but these were my favorite.
Watermelon – Seriously, what better color to welcome the warmer weather than the shade of watermelon? This is the color I ended up getting for myself. I purchased the Rebecca Minkoff Amorous Satchel using credits from Shopbop, and it's already sold out. I found the same one on Amazon.
Mint – The fresh, crisp shade of mint is a perfect addition to spring colors. I think the color is underused, and I am glad to see it out in abundance.
Yellow – I would have never thought to purchase a yellow purse until I saw two recently that I loved. We went to a nice dinner in the city a few weeks ago. My sister was rocking a beautiful yellow purse, and so was another person that we were dining with. Turns out, yellow looks good with anything!
I am self-sponsoring the prize for this event. I will send the winner a $125 Amazon gift code to apply towards the handbag of their choice (or whatever they want).
Welcome to the Spring Fashionista Giveaway Event
The Spring Fashionista Giveaway Event is hosted by The Chief Blonde at Still Blonde After All These Years and Katy from ModlyChic. All Fashion! Only FASHION event! Largest Fashion Giveaway event on the internet with $26,000+ in prizes, 100+ participating blogs and 3/4 million entries. Each individual blog has a minimum of $125 prize!
Spring Fashionista Grand Prize
The Spring Fashionista Events 2015 Grand Prize is $500 PayPal (worldwide where allowed by law). For every giveaway in the Spring Fashionista Event that you enter, you gain one entry toward the Spring Fashionista Grand Prize. 1 Grand Prize winner will receive $500 PayPal cash. 1 first prize winner will receive $300 gift certificate to Monroe and Main. Isn't that stunning?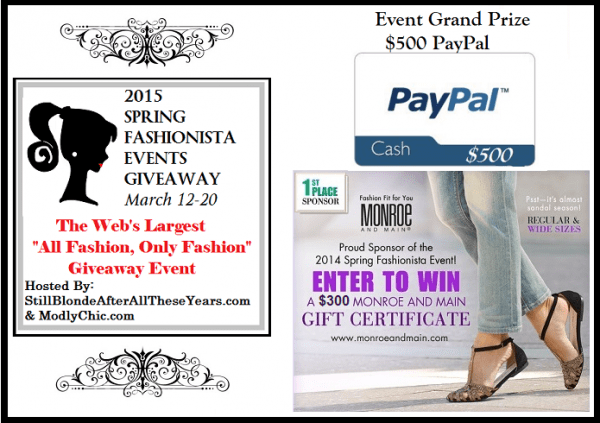 Still Blonde after all these YEARS , ModlyChic, Spring Fashionista Events Giveaway and the Spring Fashionista Events Giveaway bloggers are not responsible for sponsors/bloggers that do not fulfill their prizes or for any product failure or harm caused thereby.