Shopping for spring outfits for women can be tons of fun. But, when you have a tight budget, the fun can quickly diminish when you see hefty price tags. Thankfully, you can look the part without breaking the bank. I put together this look–which can be easily mixed and matched with endless other outfits, and it's all for under $100! Style Guides brought to you by ShopShare.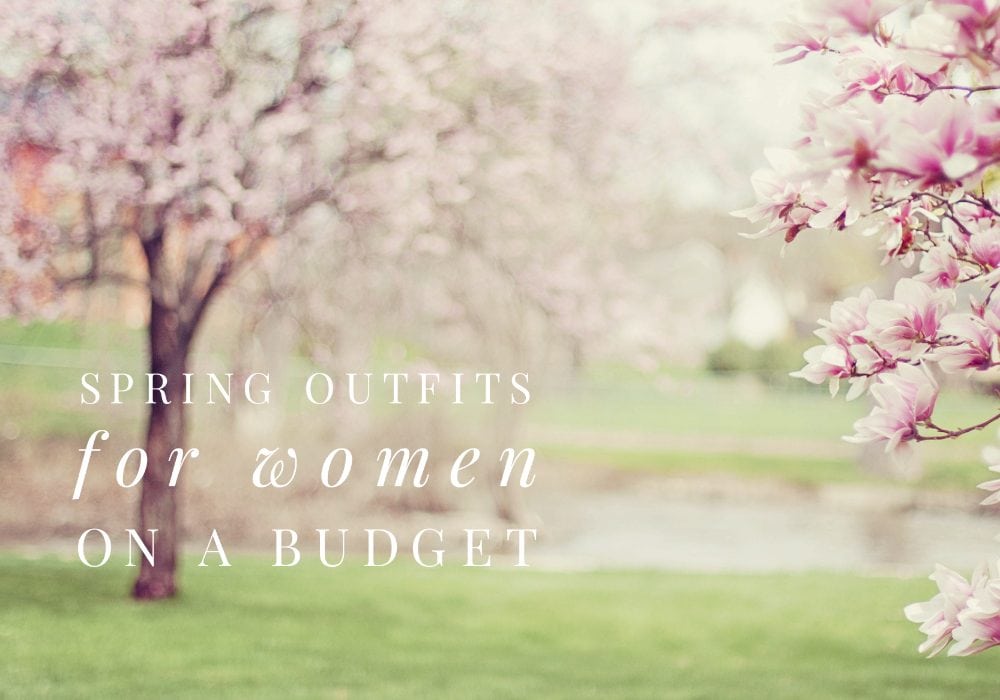 Spring Outfits for Women
Spring means we can bring back those soft colors and brighten up our whole look. I always feel like I have a new glow this time of year. We are in Chicago, so warmer temps sure have an impact on the soul, but even if you're in a climate without changing seasons, these looks are still cute.
---
Get It Here
Off the shoulder shirts seem to be on trend this year. I'm beyond thrilled because I love the way this shows off my collar bones and shoulders. I tend to carry my weight in my belly, so this kind of style hides it all entirely.
Plus, with a floral print like this one from Forever 21, this shirt can be worn with pants, skirts, shorts, denim, and be dressed up or down for any occasion.
It's under $15!
---
Get It Here
I'm pretty obsessed with colored pants lately. These mint green ankle pants can be the base for so many different looks. You could wear a sexy black body suit and black stilettos for a night out, or wear with casual sandals for a picnic in the park. At under $30, they're a must-have staple for this spring.
They're made in the USA. 
---
Get It Here
Can any of us ever have enough shoes? Maybe everyone isn't as shoe-crazy as I am, but for some reason, I feel braver with self-expression on my feet. I have been known to wear some pretty bazaar styles of footwear.
This number is a great color because it goes with almost anything and it's dressy while being fun and flirty. Wedges are the best because they offer that boost in height without sacrificing support.
At 66% off they're under $30!
---
Get It Here
Have you ever wished you had a personal stylist to keep in your pocket? Become a member of Style Confidence Club and you can! You have access to tons of educational videos on how to best dress for your size and shape. You'll be assigned a Style Dial® number based on your measurements and be able to shop for your body type with confidence. This takes the guesswork out of a lot of tough online shopping decisions. Plus, you can join their Facebook group and share your outfit of the day to get feedback.
$130 off! Now only $69 to join with code: SHOPSHARE130
---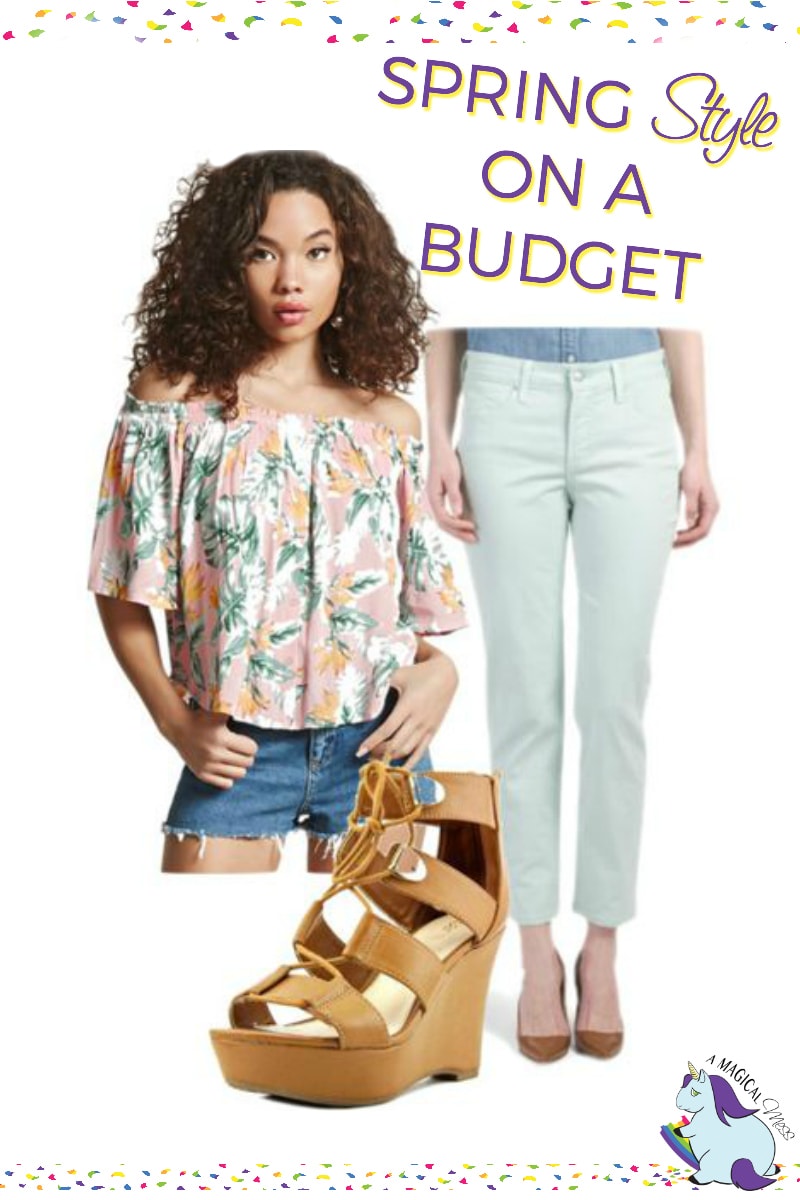 Where do you find the best spring outfits for women on a budget?