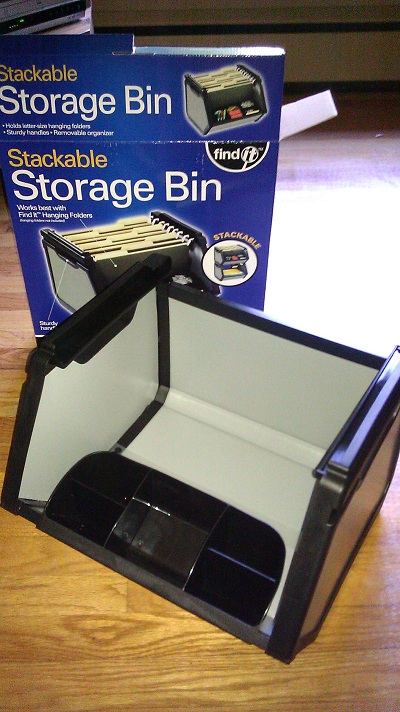 Stackable Storage Bin
I have sort of an obsession with office supplies. I love anything to do with organization, new pens, labels, stickers, etc. I'm a big dork like that. Every back to school season, I find myself way too excited to go shopping for supplies! However, just because I love the products doesn't make me an organized individual. I try to keep them categorized and put away, but I'm really just a mess. Product was received for review purposes and this post may contain affiliate links.
When I saw these stackable storage bins I literally grinned from ear to ear. I have this plan to get my kids organized for their school year. Last year was really rough, especially with my son, who has a severe issue with staying organized. (He must have inherited this from me.)  He had late homework, missing assignments, and, most of all, a crummy attitude. 🙁
But now, we have arranged his room (which he shares with his sister) to be very task-friendly. Everything has a place and there is plenty of free counter space for projects. These bins have the ability to hold hanging files (letter size) that are perfect for homework assignments, flyers, craft projects, and compartments for small supplies like paperclips and erasers.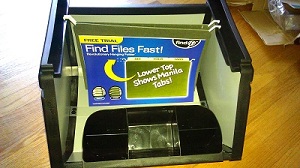 The hanging files themselves (sold separately) are really neat because they have a lower edge so you can actually see the tabs–and labels–of the files contained.
The fact that they stack is just perfect because now each of my kids have their own and we don't loose too much priceless space!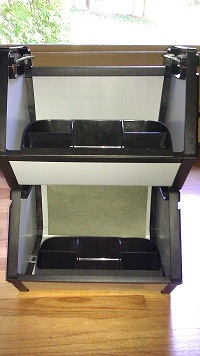 Rainbow Crumbs for You
Weekly newsletter with our latest posts and shenanigans.