Star Wars: The Last Jedi is one of the most hotly anticipated films in the franchise. The buzz around this one has been HUGE. Between the return of Luke Skywalker, Rey's journey down the path of the Jedi, and the last appearance we'll ever see of the late, great Kerri Fisher as General Leia, Star Wars: The Last Jedi is hyped to the max. And it is deserved. This past Monday, a new trailer dropped for this newest installment in the Star Wars universe. That on its own is fantastic, BUT they also announced that advanced ticket sales are now available. BOOM! Let's take a look at the trailer, the poster, and talk about tickets!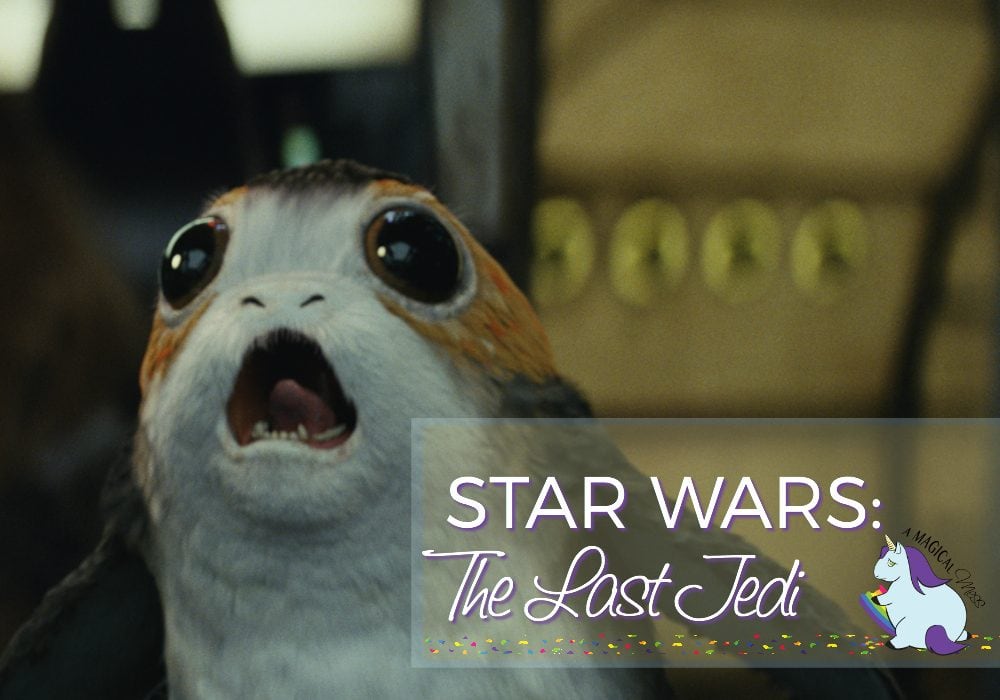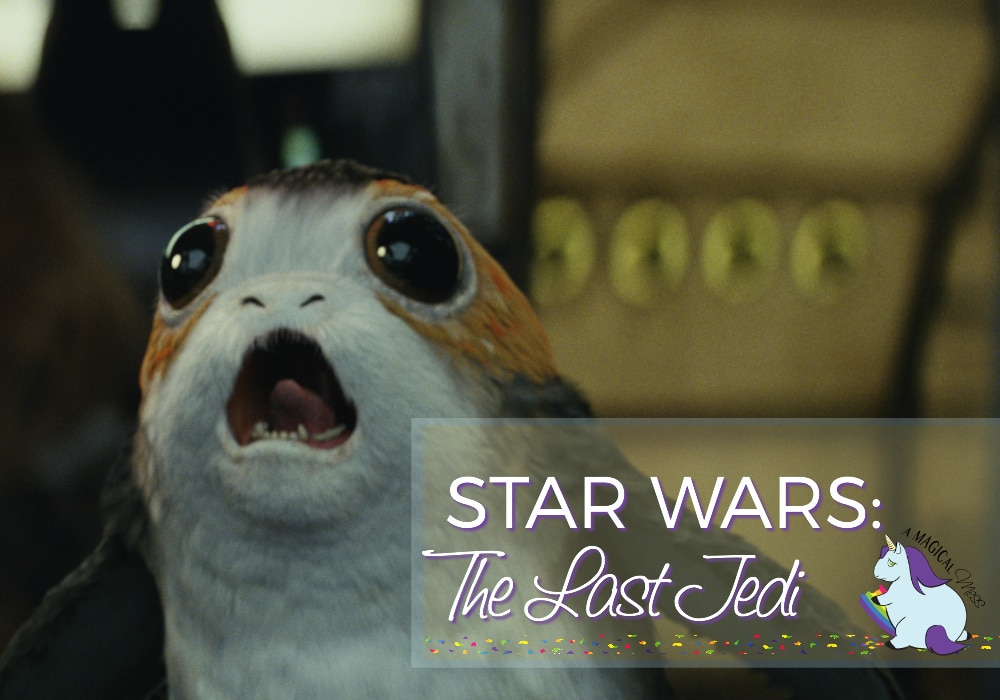 Star Wars: The Last Jedi Trailer
AAAAAHHHH! I mean… Just LOOK at all that awesome! Luke's hand is crazy cool, Rey is mastering the force, spaceships are everywhere, porgs and wookies are yelling. Does it get any better? No. The answer is no. It does not in any way shape, or form get any better than this. They knew what they were doing when they shot this film, that's for sure. It gave me all the goosebumpy Star Wars feels from head to toe when I watched the first time and the tenth time.
What fate awaits Rey? How will Luke stack up as a teacher against his mentor, Obi-Wan? Is Rey really the last Jedi? At least some of these questions will be answered when the film drops on December 15th. I know the title is Star Wars: The Last Jedi, but with the money train that Disney is riding with this one, I highly doubt it. And I think that is AWESOME. You can never have too much Star Wars in your life, after all.
Star Wars: The Last Jedi Poster
This is just so amazeballs. I get all tingly just looking at it. Literal tingles. I get that feeling you get when you're so excited, your body actually produces extra adrenaline. Rey was boss in her last appearance, and now she's got a freaking lightsaber! Everything about this is geektastic.
Funko POP! Luke Skywalker
Luke Skywalker
Funko POP! Rey
Rey
Star Wars: The Last Jedi Tickets
Advanced tickets for this Force-fueled super hit in the Star Wars franchise are on sale NOW! You have to hurry, though. With trailers and posters like these, ticket outlets are going to be swamped with people clamoring to get their tickets for the December 15th premiere of this huge bowl of awesome sauce. Snag your tickets at Fandango.com! I can feel the Force flowing through me just from watching the trailer, so I know this is going to be easily one of the most successful Star Wars installments, and it will also be well deserved!
For all the lowdown on Star Wars: The Last Jedi:
Like Star Wars on Facebook
Follow Star Wars on Twitter
Follow Star Wars on Instagram
Follow Star Wars on YouTube
Visit the official Star Wars: The Last Jedi website