The days are getting shorter, leaves are changing colors, and our routines are in full swing. With the kids back in school, we seem to go through even more groceries. Perhaps because we are all snacking and eating on the go more often–maybe it's the change of season and all the brain power burning excess energy. In any case, I'm thrilled to bring you this sponsored post in partnership with Jewel-Osco about an amazing sale and sweepstakes that will have you stocking up on all your favorite fall foods.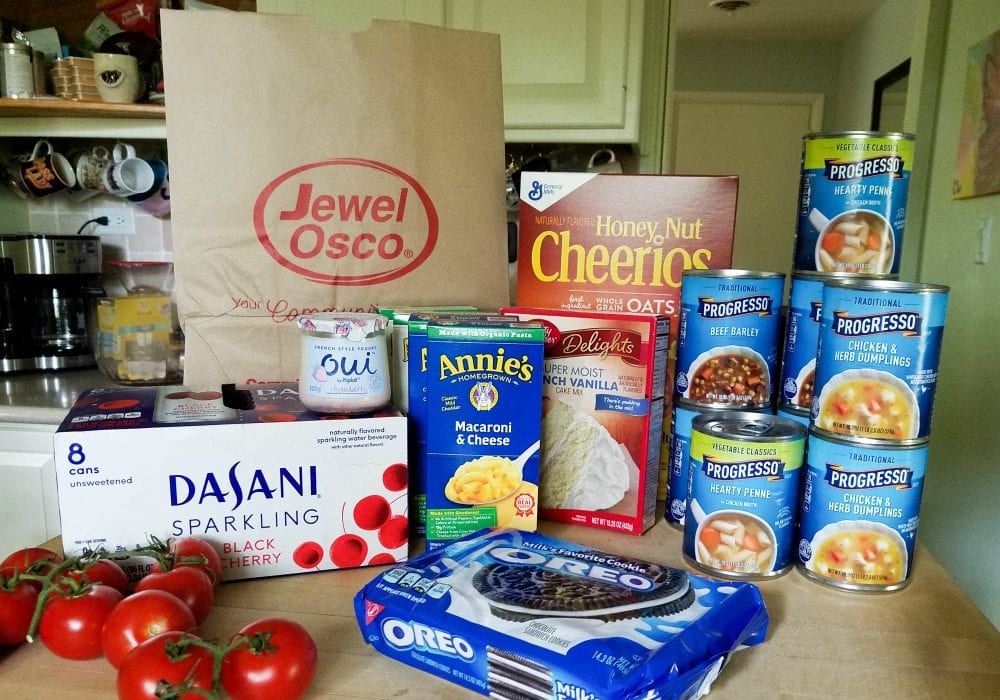 Favorite Fall Foods
My daughter's most frequent request after school is for a hot bowl of soup. It's cozy and comforting after a long day away and great for the common scratchy throat and sniffle. Tis the season after all. Between allergies and germs, we're always fighting something.
Sparkling drinks are a go-to for the same reasons. I love them because it inspires her to stay hydrated and the bubbles keep her from falling asleep while doing homework.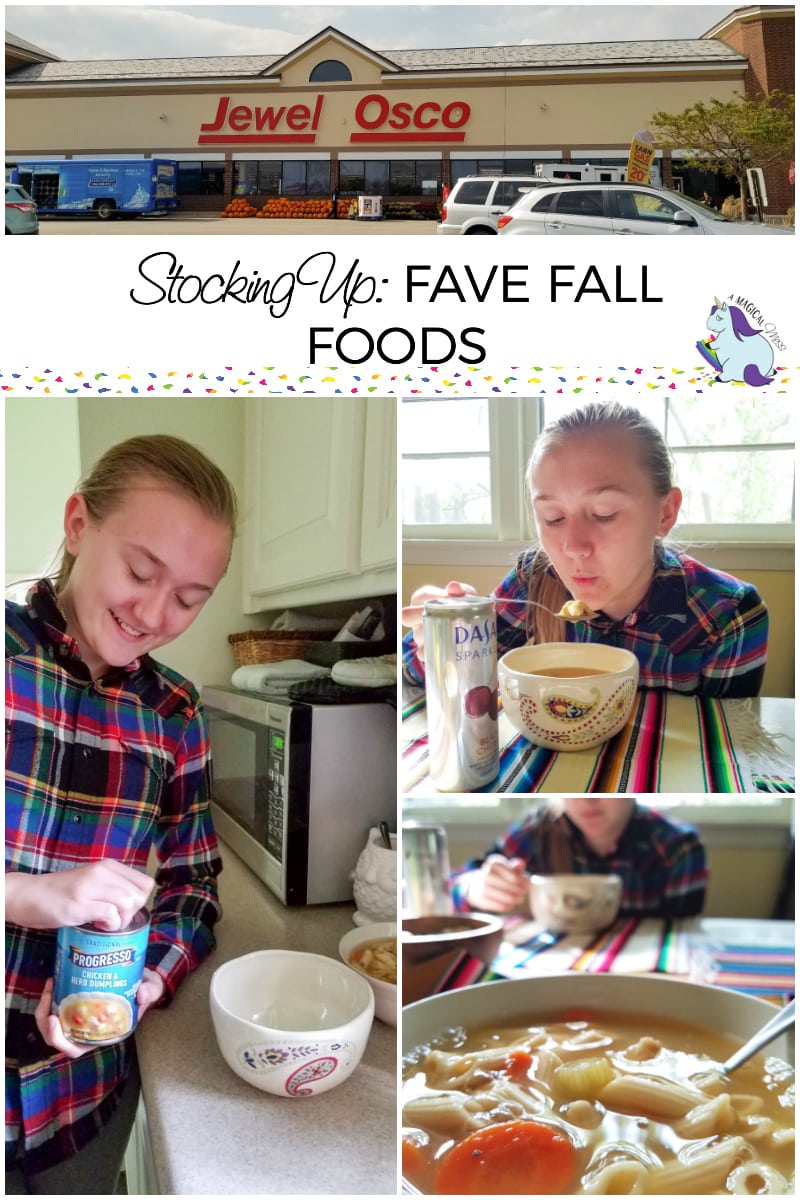 Stocking up on fall favorites at Jewel-Osco like cake mix and OREO cookies is always smart with the holidays just around the corner. And, with schedule-mayhem, quick meals like Annie's™ Natural Macaroni and Cheese are super time-savers, especially since the kids can make it on their own.
Jewel-Osco App
I am shamefully late to the game on this one. As a former couponer–the one that actually used scissors and an organizer–I cannot believe I am only just now getting the Jewel-Osco app with the MyMixx savings personalization program. It's painfully easy, and I have all the regret for not using it sooner.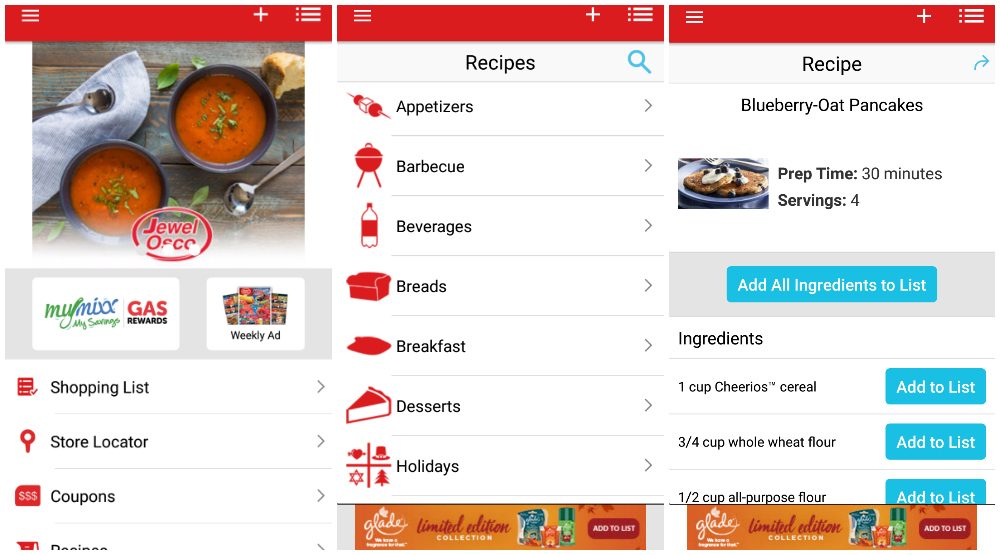 The app even has recipes! With one tap everything you need is added to your list. I'm now saving time, money, and having more fun in the kitchen trying all these new recipes.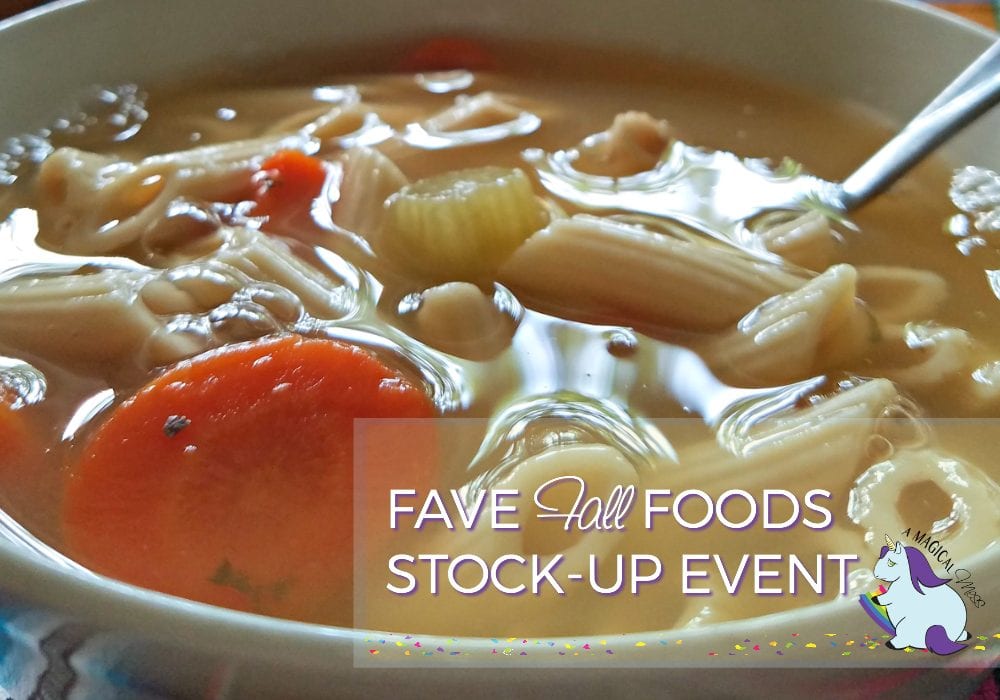 Stock Up Sale 2017
Shopping at Jewel-Osco during the Stock Up Sale means I can get all my favorite staples from General Mills, Coca-Cola, Kraft and Nabisco at a great value. I found all of these favorites at my local Jewel-Osco–be sure to check out these great products at your local Albertsons Companies grocery stores including Albertsons, Safeway, ACME Markets, Jewel-Osco, Vons, Pavilions, Randalls, Tom Thumb, Shaw's, Star Market, United Express, United and Carrs/Safeway.
Jewel-Osco is giving away groceries for a year to one lucky winner. Between 10/4-10/19, show them how you how you stock up your pantry and share a photo of how you've loaded up with your favorite items, including those below, from #StockUpSale2017. Entry is as easy as 1-2-3: Take a photo featuring two or more of the participating Stock Up Sale products below and share the photo on Twitter or Instagram or here by 10/19.
Use #StockUpSale2017 and #Sweepstakes in your caption and complete the entry form.
For official rules and details click here.
Participating products:
Honey Nut Cheerios™
Cheerios™ 8.90oz.
Cinnamon Toast Crunch™ 12.20oz.
Progresso™ Traditional, Rich & Hearty, Reduced Sodium, Light Soup, Vegetable Classic, selected varieties 18-19oz
Nature Valley™ Granola Bars 7.44oz-8.44oz
Yoplait® Traditional Yogurt, 4-6oz, selected varieties
Oui™ by Yoplait® Strawberry French Style Yogurt 5oz.
Annie's™ Natural Mac & Cheese 6oz; selected varieties
Old El Paso™ Shells
Totino's™ Pizza Rolls 15ct, Totino Party Pizza 9.8-10.4oz, selected varieties
Betty Crocker™ Hamburger Helpers, 4.7-8.7oz, selected varieties
Betty  Crocker™ Fruit Snacks, 4.5-8oz, selected varieties
Chex Mix™ 8-8.75oz, selected varieties
Betty Crocker™ Super Moist™ Cake Mix, 15.25 – 16.25oz., select varieties
Betty Crocker™ Whipped Frosting, Milk Chocolate 12oz.
Betty Crocker™ Brownie Mix, Chocolate 18.40oz.
Pillsbury™ Apple Toaster Strudel™, 6ct., 11.70oz.
Coca-Cola MiniCans
Dasani Sparkling Black Cherry
Classico Tomato Basil
Heinz Ketchup
OREO 14.3 oz
Ritz 13.7 oz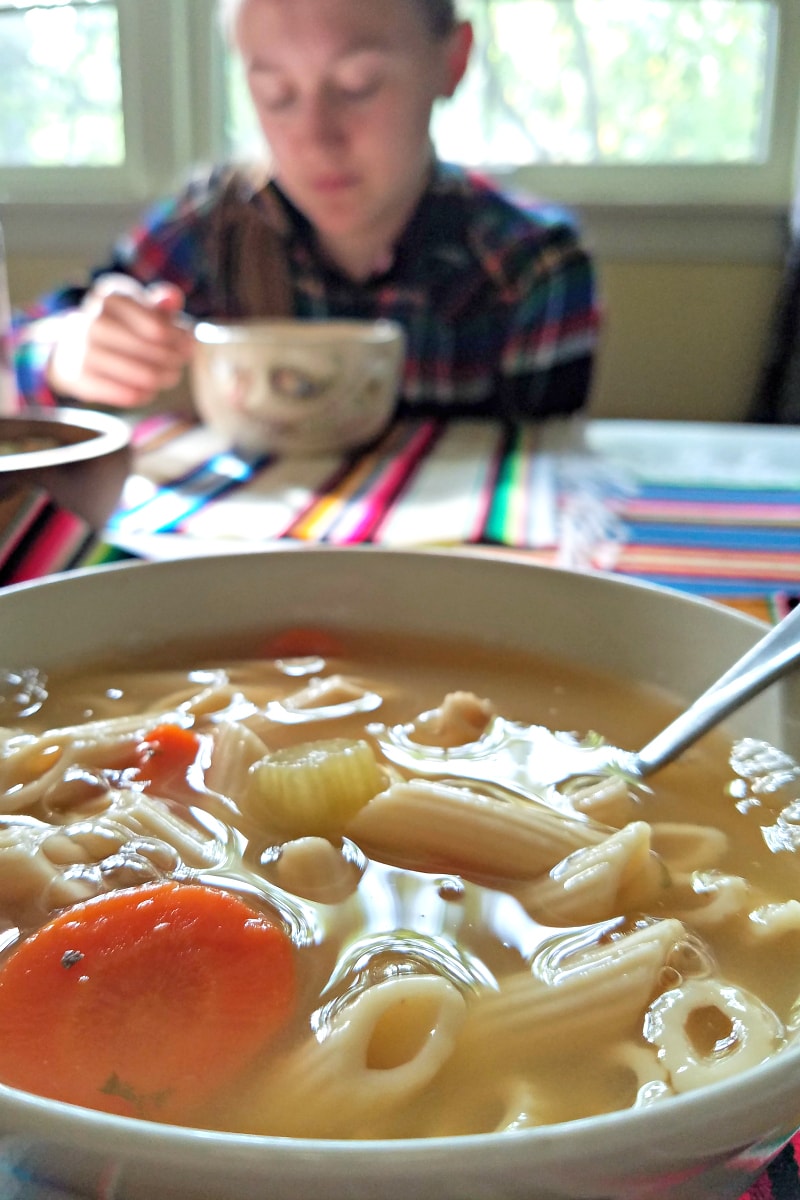 What are your favorite fall foods?
This is a sponsored post written by me on behalf of Jewel-Osco.