What the actual F is wrong with me? You have no idea how many times I say that out loud per day. I also say, "I hate myself" multiple times per day. This self-loathing must stop. It's doing me nothing but harm, and playing a huge role in my mental health struggle. I am sharing this because I know I am not alone. I am sharing this because I am working on it and I think I found ways to make progress.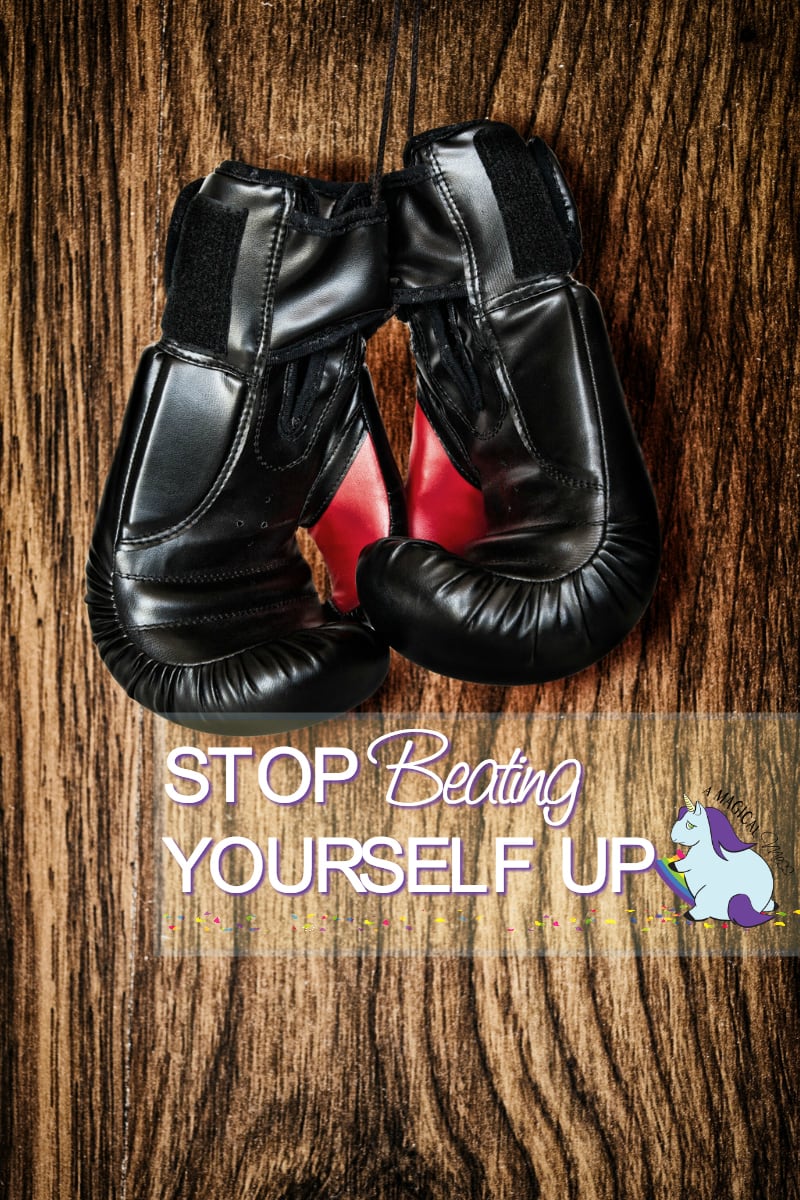 I don't remember ever feeling like I fit in. I was taught that ladies behave a certain way, check certain boxes, and carry out certain duties. Well, according to my calculations, I must not be a damn lady then.
In all seriousness, I am extremely girly. However, I never wanted kids. I had a few short periods of time that I thought I wanted kids, but I'm pretty sure it's only because I thought I was supposed to. I was trying to force my non-existent maternity gene out of hiding.
I am a horrible housekeeper, bad cook, and I am sure I could rattle off a ton more "woman-like" things that don't come naturally to me, making me feel like a failure of a female.
Things that have always attracted me include business, technology, gadgets, creating, learning, and business. Yep, said that twice. Does this mean I am cold and calculating? Well, according to my personality test I am "The Mastermind," so I guess I am a bit robotic.
There's more to it than that, though. I feel deeply. So deeply that it causes much mental anguish. I've been diagnosed with bipolar disorder, but sometimes I wonder if I just have very strong sides to my personality. I guess that is bipolar by definition — but is it always a disorder? Maybe it's what makes me me. Ugh. Now I might just sound crazier. I'll take my straight jacket in deep purple, please.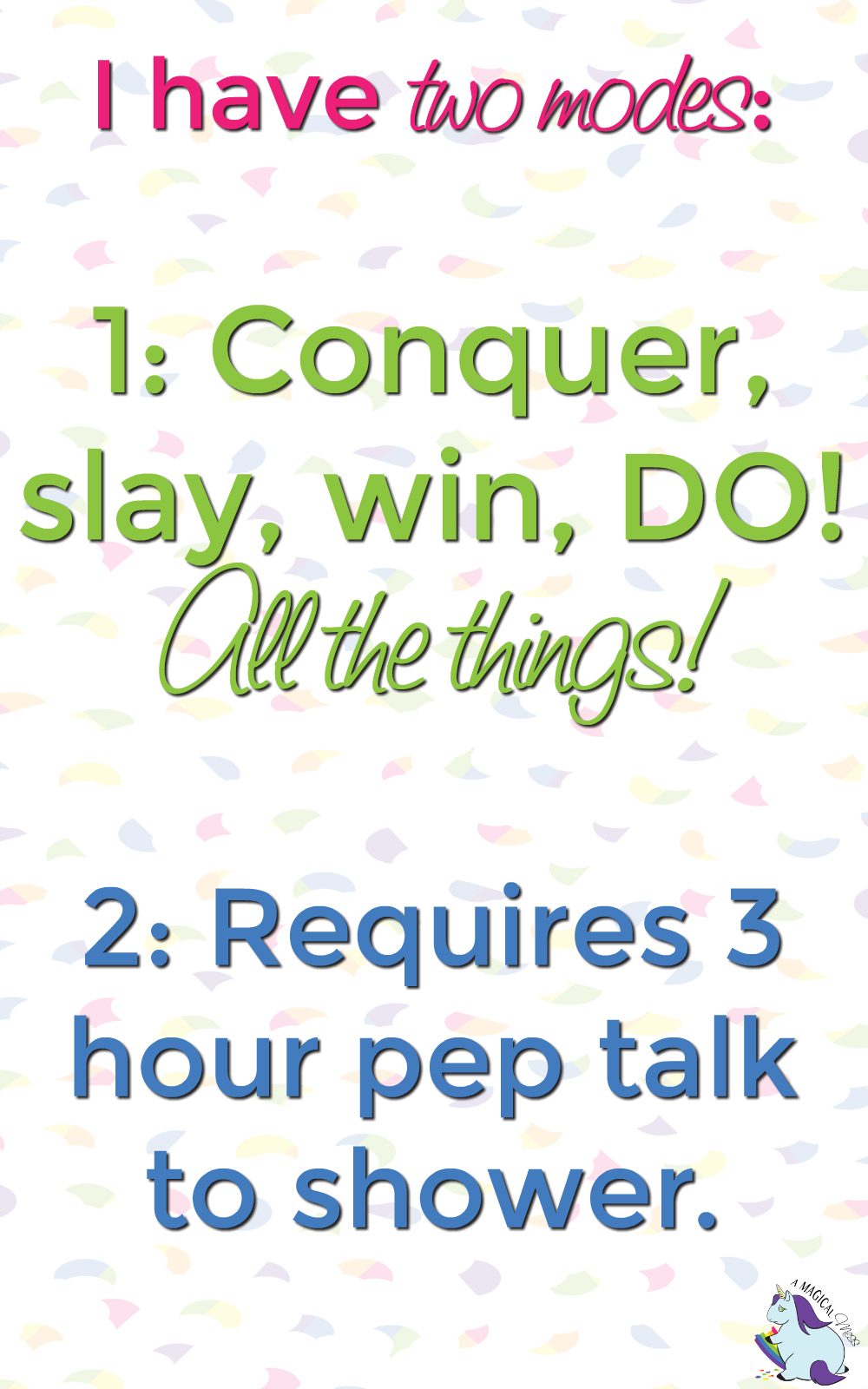 Anyway, my rambling won't help anyone. To wrap up my mini-story here, I didn't marry until I was 32 years-old. Thank goodness I waited to find my ideal match. Our personalities have similarities in just the right areas where we mesh well together. We both require alone time, so we give each other space. We are both introverts, so no one feels trapped at home. The list goes on and on.
Here are 5 things that are helping me stop self-loathing
Personality test – Taking THIS free personality test is crazy enlightening. My result nailed it so hard that I finally realized a lot of my quirks are simply my personality. That is all. I happen to have a rare personality type – INTJ. Maybe that's why I might seem odd to others. It's not a good thing or a bad thing – it's just me. Each personality type has its strengths and weaknesses and purpose. I highly recommend taking the test. Everyone I know that's taken it has immediately felt better about themselves in some way.
Observing similar personalities – Watching entrepreneurs on YouTube fascinates me. It's amazing how I identify with so many of their personalities. It's not new to me that I am meant to be self-employed, but to hear others' journeys — wins and losses — motivates me. I've been called a workaholic in a negative tone many times in life. No one will make me feel bad about that ever again. It's part of me. Find personalities similar to yours and follow their journeys as well. If not in real life, social media is a close enough glimpse to let you know you aren't alone.
Funny side note. After watching this Gary Vee video, Shelley and I both started writing similar posts at the exact same time. Here is hers.
Aging – Probably one of the only perks of getting older for me is I am really getting to know myself. The real me. Not the overly-medicated, misguided version of my youth. Although I am my own worst enemy, I think the real me is showing herself more and more each day. I just have to let her out.
Self-awareness – I always thought I was self-aware. But, I guess I wouldn't realize it if I wasn't, huh? This is where you need to dig deep. Certain things you might think you like but only because you have been programmed to think you should. I might find myself saying, "Oh my gosh, yes, I would love to go to Paris," when that's not true. A lot of woman my age would love to travel to Paris. I should want to go to Paris, right? NO. I have no interest in going much further than Florida if that. AND THAT'S OKAY.
Acceptance – Using the above example once again. It's okay that I don't want to go to Paris. It doesn't make me boring, or whatever adjective might fit. Travel is not my thing. I tried to make it my thing. It might have even been my thing for a few years, but it's not now. That is fine. Honestly, my husband is beyond thankful I am not dragging him around the globe. Whatever trait you think you might be missing – it's okay. Without a doubt, you are filling in that gap in another area. I dread going to parties or any large gatherings. I'd rather read a book than go out to a fancy dinner. I like to visit with people in the smallest group possible. That. IS. OKAY.
I need to get out of my own head is the biggest issue. I still think about things I said five years ago at the most insignificant events. So many stupid little things are to blame for my daily anxiety and life is just too short.
I hope this might help anyone else out there that's feeling a bit lost. It's an easy thing to do – get a little lost on this journey of life.
Just stay true to yourself, gather your tribe, and keep your head up. Life won't work if we are all the same. It takes each and every one of our personalities to run this joint we call Earth.