A serious camera includes a lot of lenses and accessories. Once you've taken the plunge to invest in this equipment, it's important to protect it. I received bags from jill-e for review and I am excited to share my thoughts with you.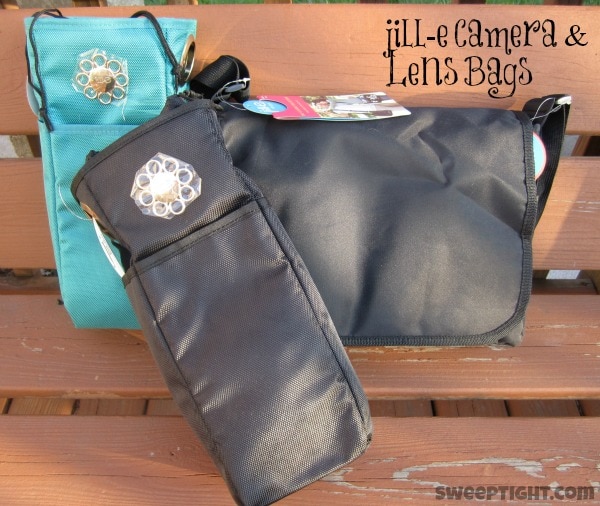 jill-e Camera and Lens Bags
I have a camera, but my goal is to get a really good DSLR sometime this year. Part of being a good blogger is taking killer pictures. I am quickly learning that having the best camera is key. Several of my blogger friends have DSLR cameras and you can tell by the amazing photos that they take. There's only so much editing you can do to get pics even close to what their camera shots look like! I need one!
Thankfully, I already have good bags to carry mine in once I get it. These bags from jill-e are adorable, for starters, but they also protect and organize your equipment. I received the three bags pictured from jill-e – the messenger style carry-all and two camera lens bags.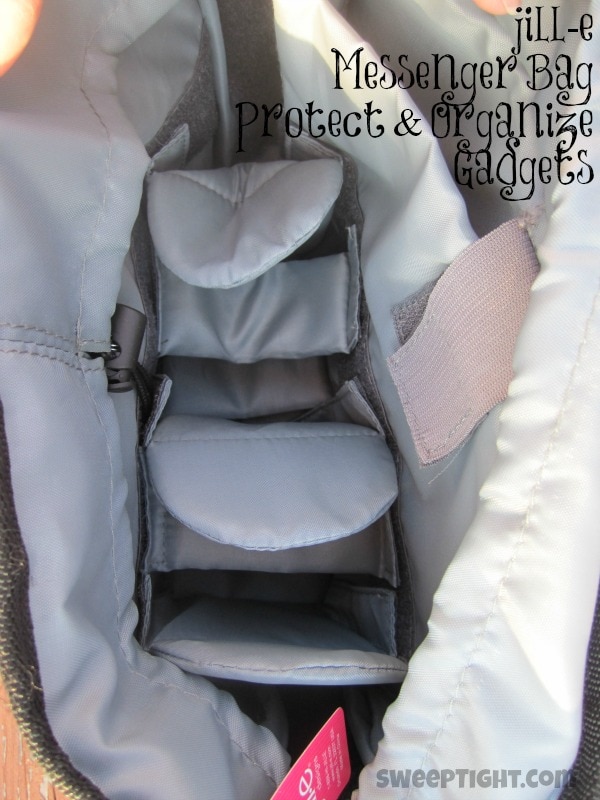 The messenger style carry-all is from the jill-e classic collection. It's a comfortable and easy to carry bag. It's not just for cameras and really ideal for all gadgets. There are several spaces and compartments to carefully protect lots of pieces and parts. Perfect for eReaders, tablets, iPods, cameras, lenses and more, it truly is a carry-all! The material of the bag is sturdy and also easy to wipe clean if need be. Since I got plain black, Mike can carry it without complaining that it looks too "girly", too.
The two lens bags match the carry-all. I got one in black and one in turquoise. Both are made of the same high-quality, weather-resistant nylon. The inside dividers are padded and adjustable to fit your items. The top is a drawstring for easy access. There's an optional padded shoulder strap for comfortable carrying, too.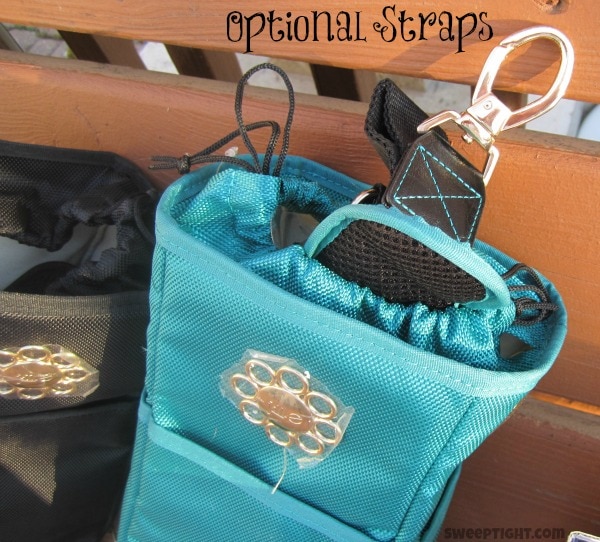 The bags are so pretty and I am really looking forward to filling them with my new camera goodies! For now I have other items to use them with. Since I am a gadget-hoarder, that's never a problem.
jill-e has a large selection of bags perfect for cameras and other electronics. The three bags I reviewed are available for purchase on their website. Each one is from the Classic Collection and affordably priced. The messenger bag is $49.99 and the lens bags are only $29.99 each. Small price to pay to protect your precious equipment and look good while doing so! 😉

Do you have a nice camera? If so, do you have a great bag for it?