This is a sponsored post written by me on behalf of Huggies Pull-Ups. Mya has officially had success with potty training thanks to Huggies Pull-Ups! Potty breaks were a huge help!
Success with Potty Training
The main theme behind success with potty training is keeping it fun and consistent. Taking frequent potty breaks helps avoid accidents and the emotional feeling of defeat associated with them. However, having the confidence that if an accident occurs, Pull-Ups have your back! LOL, pun intended. Now that she's been accident free for a couple weeks, she's ready for real, big girl underpants.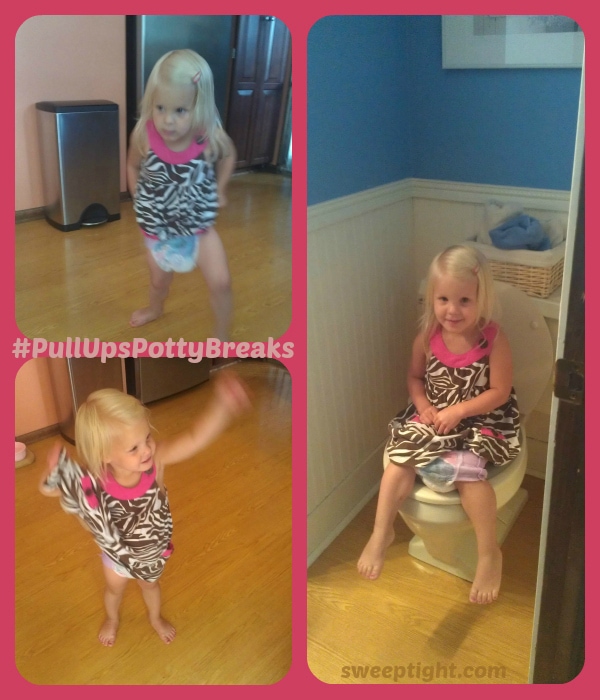 Mya is so proud of herself and loves being able to wear real underpants. Huggies Pull-Ups were the perfect transition from diapers to real undies! She loves the freedom and not having all that bulk on her bottom! Look at how flexible this little thing is! Perhaps a tiny gymnast in the making!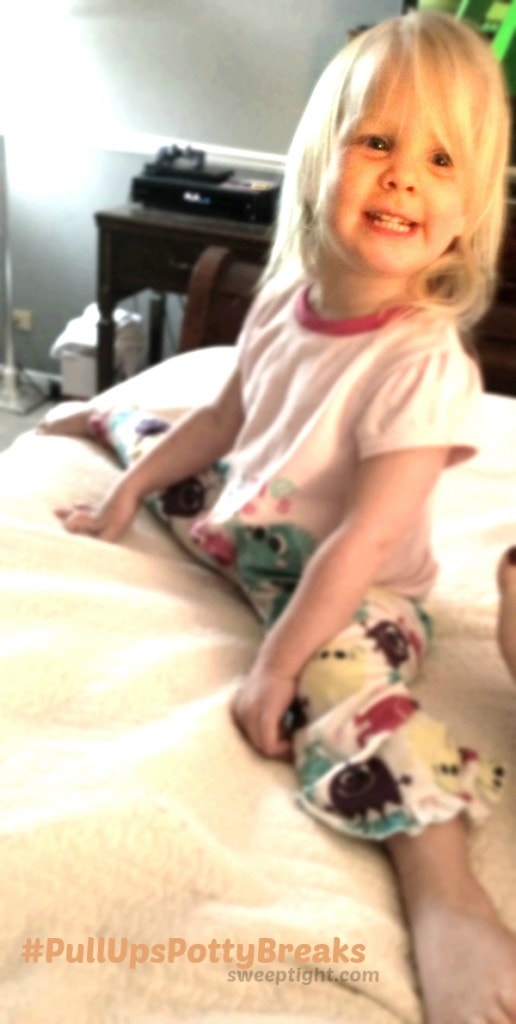 Make Potty Training More Fun
Fun Pull-Ups with familiar characters like Little Monsters from Monsters University

The goal of graduating to real underpants

You can even make certificates for achieving small goals like "Accident free for a whole day!"

Rewards like potty treats
Put targets into the potty (especially for boys)
Read books or sing songs while sitting on the potty
Have older siblings lead by example and give encouragement
Visit Huggies Pull-Ups on Facebook to share tips with other Potty Trainers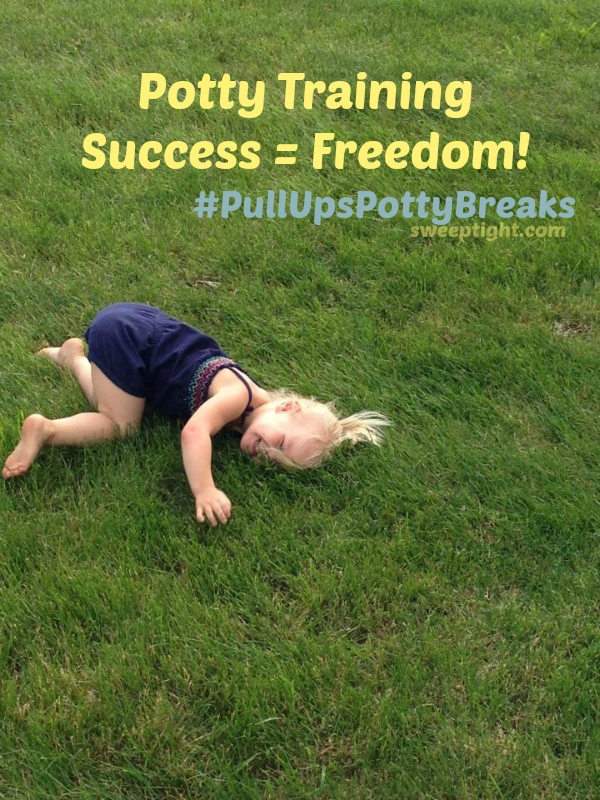 Congratulations Mya! 🙂
Success with potty training opens up a whole new world of freedom for your little one and the whole family. Life doesn't have to be so focused on the potty and fun activities can resume without the added stress of a possible accident. Plus, there is so much less to pack! No more diapers, wipes, creams, or bulky bags. Woohoo!
Pull-Ups helps take the scare out of potty training by making it fun and easy with new Monsters U character training pants! You can help make potty training easier by staying consistent and using rituals like the potty break. Make it a game and ask your toddler, "What does a little monster take?"…"A Potty Break!"

Visit Pull-Ups.com and "like" Pull-Ups on Facebook for more potty training tips and resources.

This is a sponsored post written by me on behalf of Huggies Pull-Ups.