Ever since we got our boat last year we have been on the hunt for places to visit with it. This is a Fashionista Events opportunity. I had heard that Lake of the Ozarks in Missouri is one of the best places to go boating. We didn't make the trip last year, but I am adding it to the list for this summer for sure.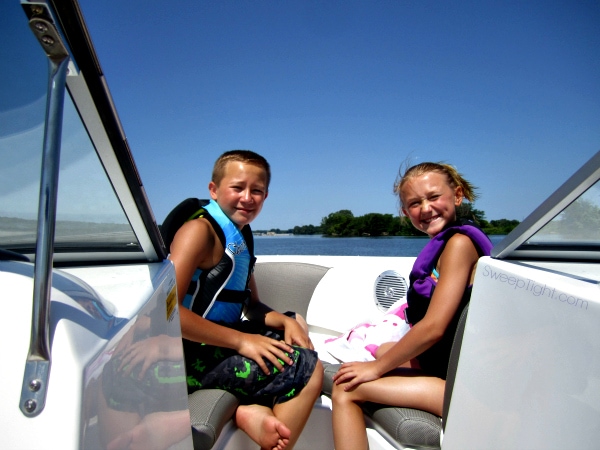 Boating in Missouri
We haven't taken a real vacation in quite some time. Sure, we have our mini-adventures with the boat, but haven't had an actual getaway. I am not complaining, believe me, but definitely want to get something in the works. Upon exploring places that aren't too far from us, Missouri was a surprising suggestion. Aside from the awesome lake situation, there's also much more to do!
To be honest, I have never given much thought to Missouri. I need to think outside the box more often and be more adventurous. (Probably not as adventurous as that wakeboarder!) Turns out there's plenty to see and do there and looks like Mike and I would have a great time. It's also a bonus that it's a drivable trip for us.
Do you have any summer vacation plans yet? Have you ever been to Missouri?