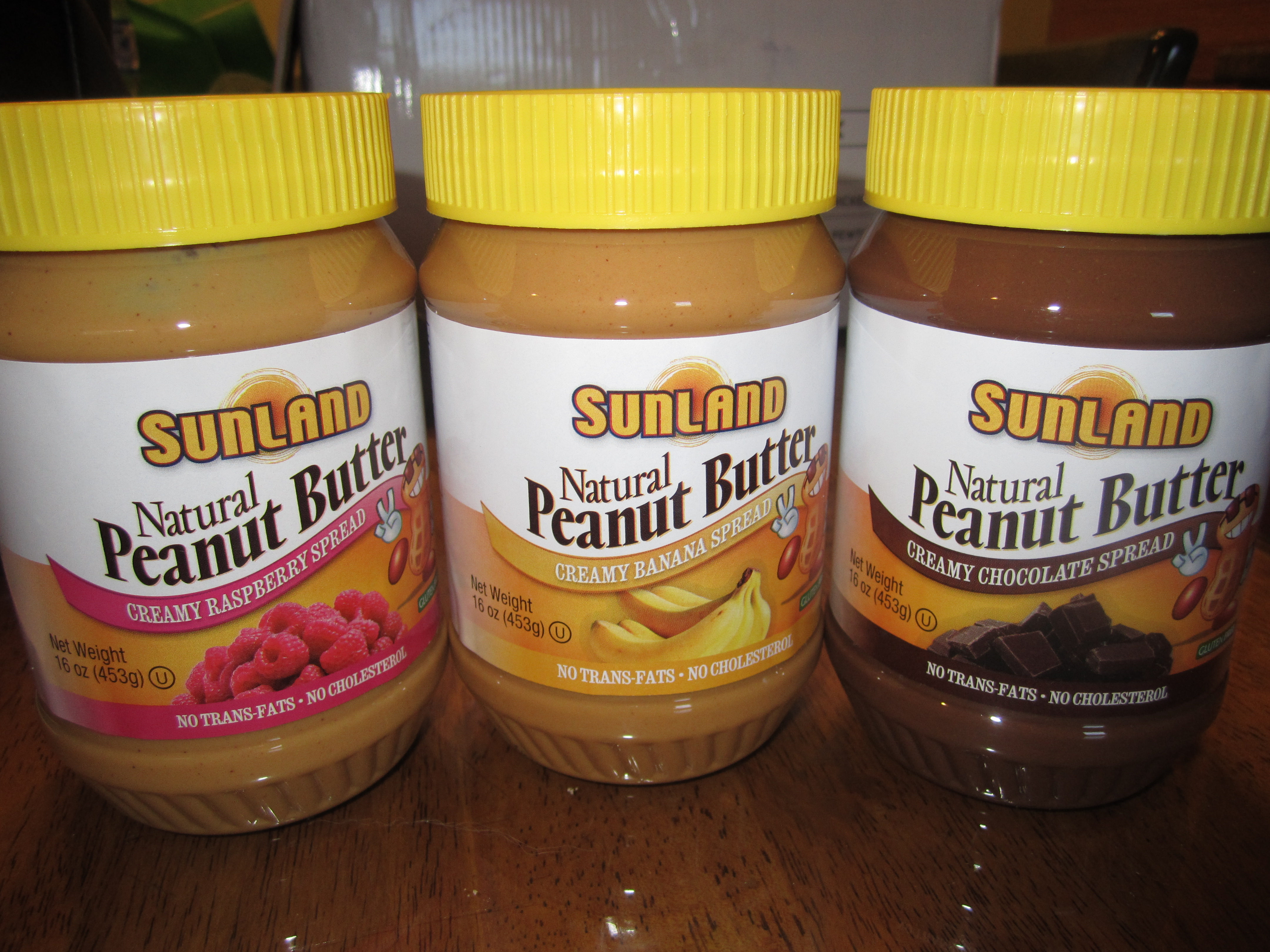 Sunland Peanut Butter
I literally grew up on peanut butter sandwiches. That was about one of the five things I would eat as a child. My sandwiches consisted of peanut butter and bread…not even jelly. I would also just eat it straight out of the jar. As I got older, my love for peanut butter only grew. This was my first time, however, trying flavored PB. Well, I have tried chocolate before, but never raspberry or banana! Product was received for review purposes and this post may contain affiliate links.
Since 1988 Sunland has made it their mission to use the naturally sweet and dense Valencia peanut unique to Eastern New Mexico where they are located. Valencias are smaller, sweeter and have more intense flavor than other varieties of peanuts.
At first I was not too sure what to do with these flavored peanut butters. I didn't think I would want them as a sandwich. I learned quickly on how to use them! Smother a banana in the chocolate peanut butter – YUM!!! I also added all of them to smoothies. My favorite was using skim milk, Arctic Zero chocolate and Sunland Banana Peanut Butter. What a delicious shake! I also made a smoothie using skim milk, frozen blueberries and raspberries and some Sunland Raspberry Peanut Butter. It's a way to add creaminess, protein and awesome flavor to shakes and smoothies!
I have been having a blast creating treats with these peanut butters. There are also several exciting recipes found on their website. It's going to be peanut butter mania around here for a while!
Rainbow Crumbs for You
Weekly newsletter with our latest posts and shenanigans.