Swaddlebees Simplex 2.0 Cloth Diaper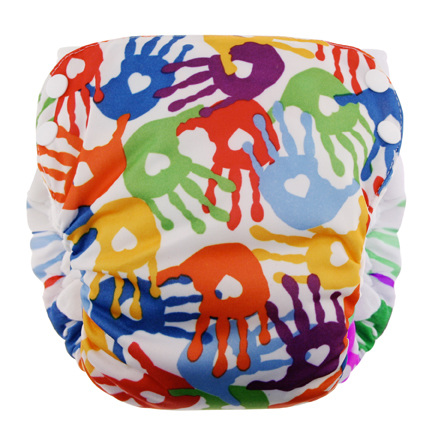 If you've not heard of Swaddlebees, you'll want to listen (read) up! This is an amazing company with some out of this world cloth diapers! Swaddlebees were created by a mom who is out to change America's diapers and help clean up the mess that 27.4 billion disposable diapers leave behind each year. Swaddlebees is a distributor of organic cloth diapers, diaper covers, accessories and a newer line of fashionable diapers called Blueberrys. Product was received for review purposes and this post may contain affiliate links.
Swaddlebees have become known as the cleanest cloth diaper on the planet. Not only do they use organic cotton, but they contain no bleach, chlorine or pesticides on the cotton fibers. As parents, we are concerned with the toxic exposure to our children and Swaddlebees takes this worry out of using cloth diapers! I have used a great number of brands in cloth diapering and I was highly impressed with our Swaddlebees experience.
I was thrilled at the opportunity to try this diaper. I've heard so many mamas talk about how great Swaddlebees' diapers are. They have some absolutely adorable prints! We chose the "Hands" print to review. It has various colored hands on the diaper, each with a heart cut-out in the palm of the hand. It is vibrant and we LOVE the colors on this diaper. When our little boy wears this diaper, I just want to let him run around in a diaper all day, that's how cute it is!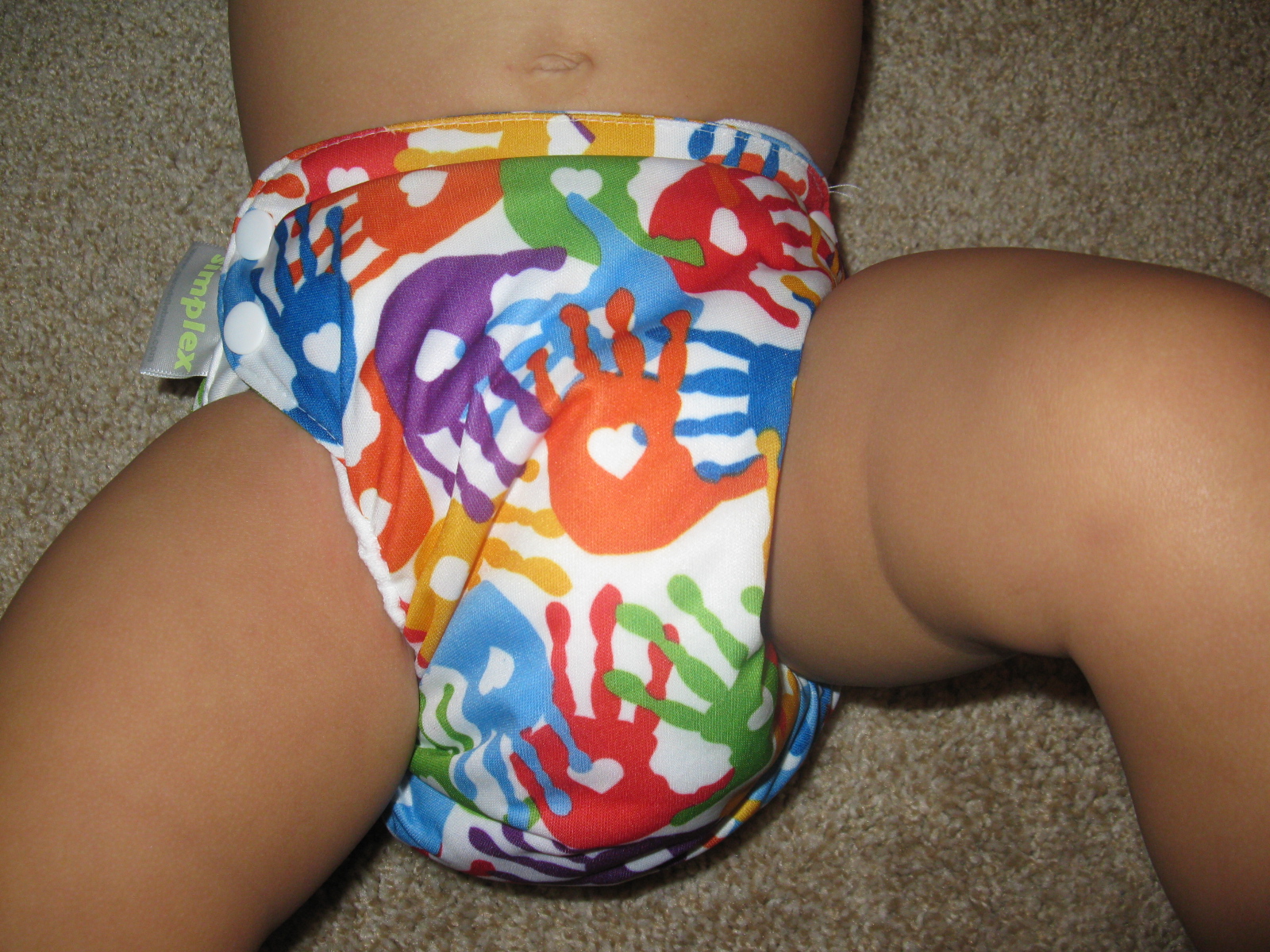 The Swaddlebees Simplex diaper is an all-in-one diaper and has snap closures on both sides with four different setting to customize the fit. I haven't always been a fan of snap closure diapers, however, I love the side snaps! They are pretty simple to work with and with just two snaps on each side, it doesn't take long at all to get the diaper on! You can see in the above picture that the diaper fits great! The fit around his waist is nearly perfect. We had no leaks when using this diaper. We used it for day time playtime as well as nap time (average time of 2-3 hours) and no problems at all! We did not use this diaper for overnight, however, with the way the diaper is designed, you can easily insert additional soaker pads and I believe it would work well overnight. The diaper's design is another thing I want to touch on. It's brilliant! Many all-in-one diapers are difficult to dry because it's all in one piece. The Simplex is basically an attached insert (you still need to stuff the "pocket", however, it is all in one piece) that agitates out in the wash and it dries super fast! It's great! We have fallen in love with this cloth diaper!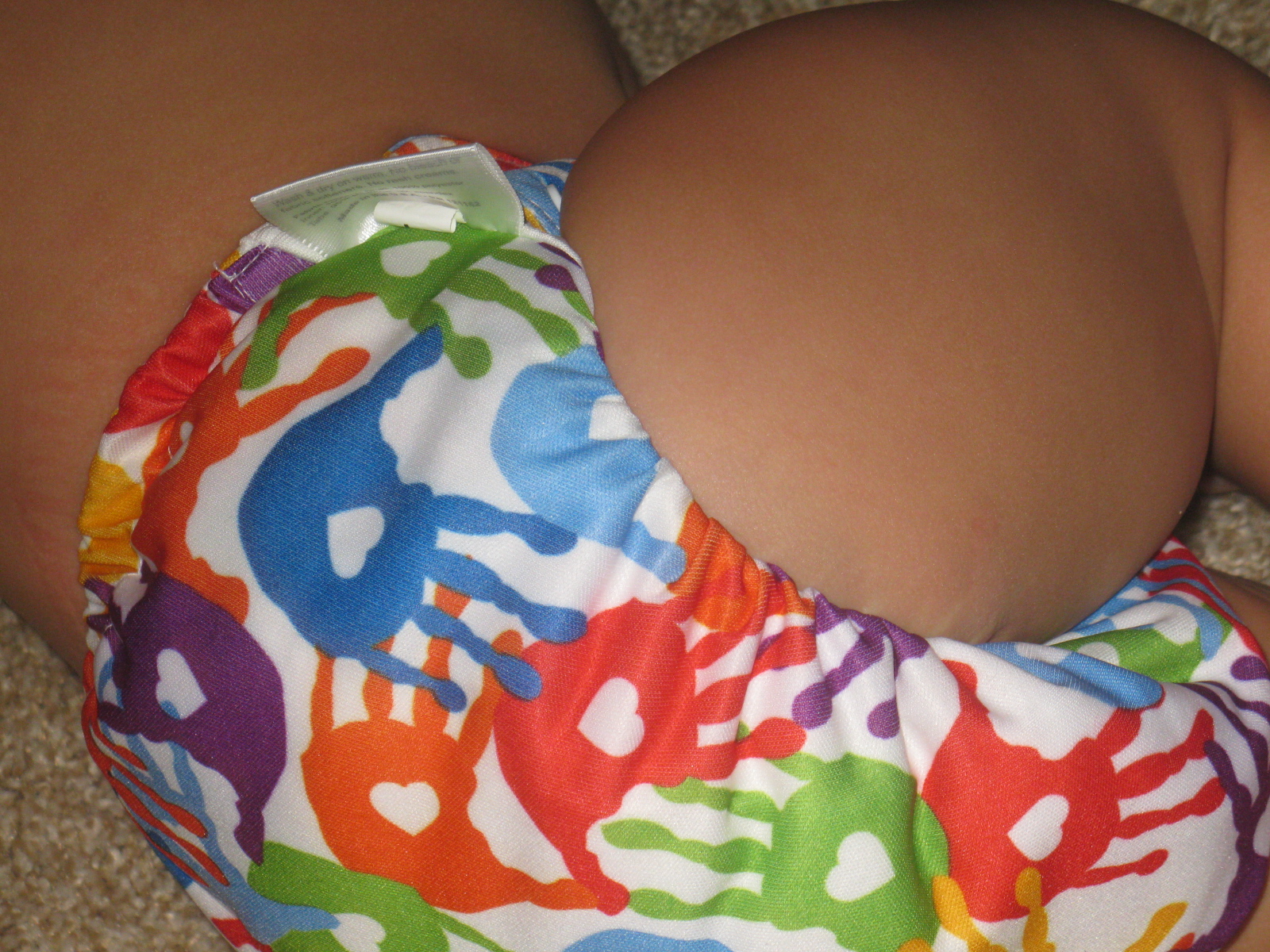 You can see the fit around the leg is great also!
Final Thoughts – As a mom who is always trying to look for organic products I am thrilled that Swaddlebees' diapers are organic! I love the fit, the look, the ease, the absorbency and the availability of adorable prints! The only downside (if you can even call it that) is that these diapers are sized diapers, meaning over the span of cloth diapering your little one, you will have to buy various sizes. That does allow them to last longer though over the years to be used on multiple kids! 🙂 I highly recommend this diaper to anyone thinking of trying cloth diapers or to anyone who already uses them! They are GREAT!