After being pummeled by the flu for the last week and half, the members of this household are scavenging for a sweet snack. We received this fabulous party kit filled with DOLE Fruit Crisps and all the makings to host a fun get together.

Sweet Snack or Desert
DOLE Fruit Crisps are great to have on hand for a quick sweet snack or desert. These are made with all natural fruit and each comes with a crunchy whole grain oat topping. We tried them warm and cold and honestly, we cannot decide which we like better. We served it warm over ice cream for desert and that was simply fantastic. However, for a quick pre-Taekwondo snack, we just grabbed them for the car ride and they were equally delicious.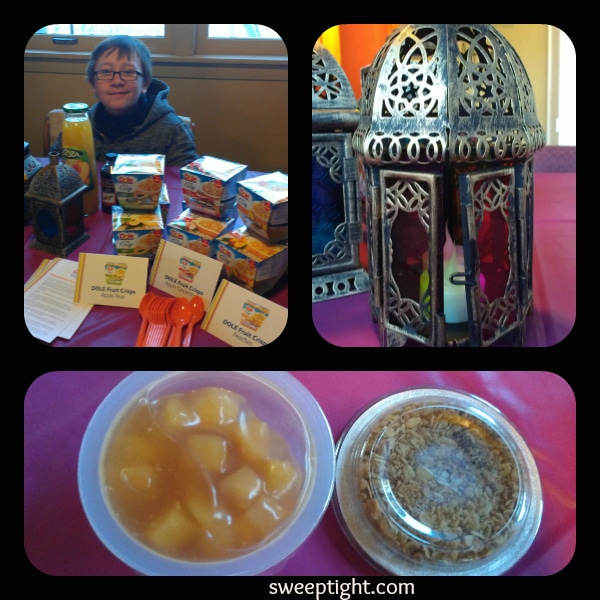 For our party, we had two moms and 6 kids come over to snack and chat. This party kit also came with a $25 gift card for accessories. I found these adorable stained glass lanterns and thought they were perfect to set the ambiance. They set a warm glow and were very pretty to look at. I also grabbed vanilla ice cream and flame-less candles for the lanterns. 🙂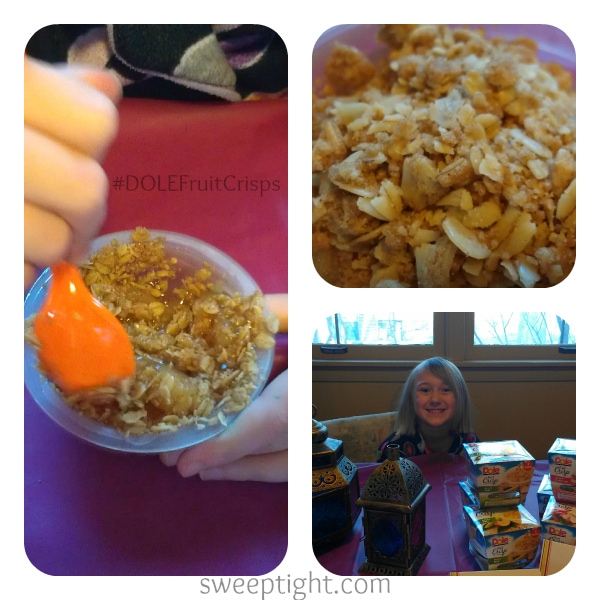 Quick Tips for Moms
DOLE is all about helping busy moms. This kit came with a list of quick tips for moms. As we were discussing it, we all kept getting surprised by how simple some of these tips are, but yet how brilliant.
This party kit also came with 3 pretty nail polishes, a top coat and matching colored Sharpie markers. Instead of re-polishing your nails every time they chip (because we all know that's guaranteed to happen,) just grab a similarly colored permanent marker and color in the chipped off area. I was a bit skeptical, but tried this and it's such a time saver! I can't believe I never thought of it.
Another favorite tip: If you find yourself in wrinkly clothes and no time to iron, just take a spray bottle with water and a tiny bit of fabric softener, spritz your clothes and throw them in the dryer for a few minutes. Boom. Fresh and Wrinkle Free.
These are definitely approved for all ages… A buddy of mine stopped by and got his hand caught in the box of goodies! Snacks fit for a Marine!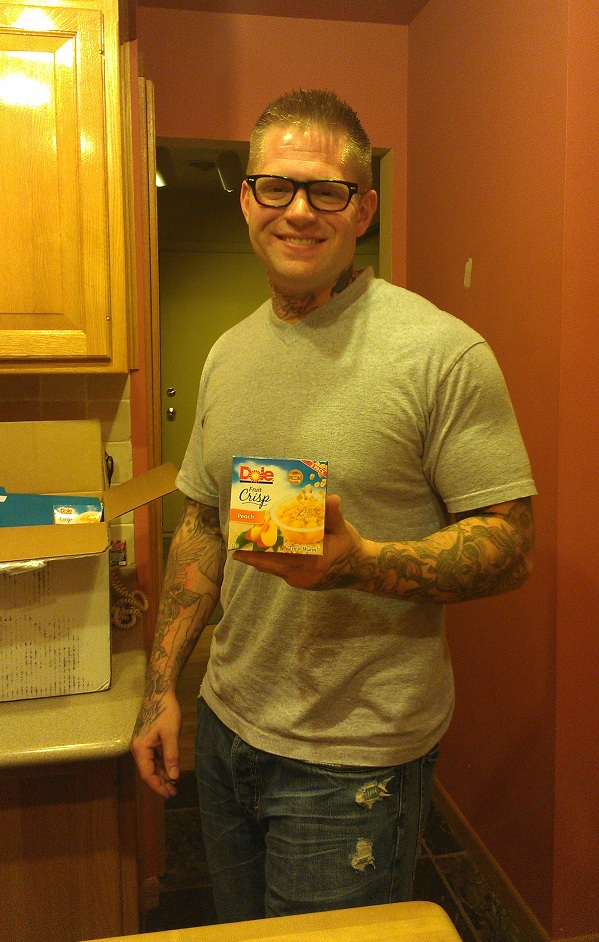 Disclosure: I wrote this review while participating in a campaign for Mom Central Consulting on behalf of Dole. I received product samples to facilitate my party and review, and a promotional item to thank me for participating.