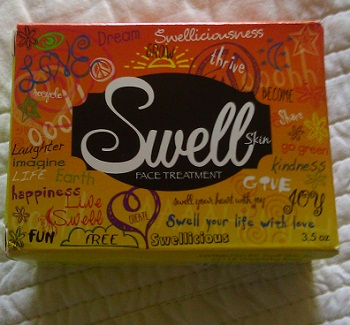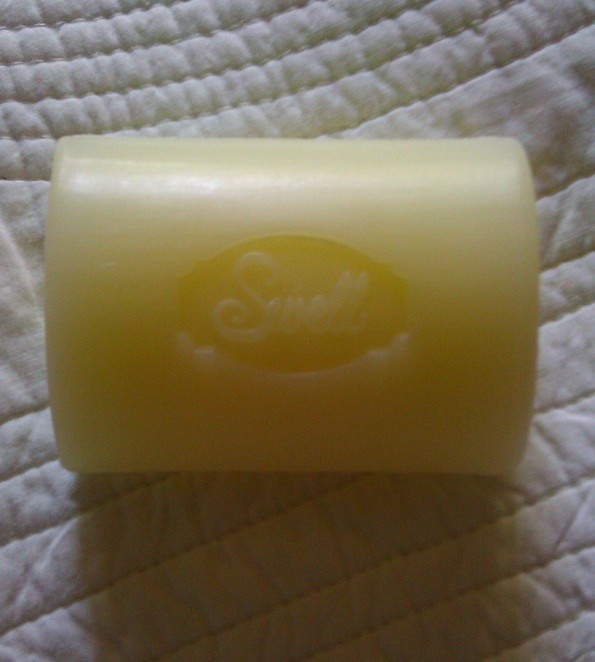 Swell Union
My skin is worse now than it has ever been. Even at puberty, I wasn't this gross! I have that really obnoxious "combination" skin that is oily, zitty, and yet dry at the same time. To treat acne, they want you to dry it up… but then they tell you dry skin clogs pores and causes acne! What the heck are you supposed to do?! Product was received for review purposes and this post may contain affiliate links.
Well, I've stopped using all that hyped up medicated stuff and just started using unscented soaps. I've tried a few and liked them, but hated that feeling when you are rinsing your face that makes your skin feel tight and rubbery.
After trying the Swell Skin bar, I will never go back to anything else! It is nearly scent-free and is all natural. It contains the seemingly mystical Seabuckthorn oil. My skin is so soft and my acne is clearing up significantly! I especially appreciate the smooth feeling when you are rinsing it off your face! It's so silky!
I also received a bottle of the oil that is concentrated. Honestly it does not have a very pleasant smell. It is not entirely offensive, but I would only wear this at night as I don't want to have this scent on me all day while I am awake. But, using it nightly has been fantastic for me! My pores are visibly smaller and my skin is super clear and moisturized! I had one of those "underground" zits that is seriously capable of causing a migraine… I dabbed this oil on it and it was GONE in the morning. Now, I smear this stuff all over my face! I just make sure to tuck the kids in first. My son kissed me on the cheek after I put in on and said "Yick, Ma, you taste gross!" LOL  I put a lot of time into how to describe the smell… I think the closest I got was barbequed butterscotch.
Because this is all natural and works, I couldn't care less about a slightly strange aroma. I feel great when my skin is clear and that, is priceless.