I don't know about you, but I love a good watch. A watch is more than just a timepiece. It's a functional piece of jewelry. To me, a watch should make a statement about you. That's why I love Swiss Legend watches. They have a variety of gorgeous styles for both men and women. Mike and I already have our eyes on a couple of beauties. I received a Swiss Legend Typhoon for review purposes. All opinions are my own.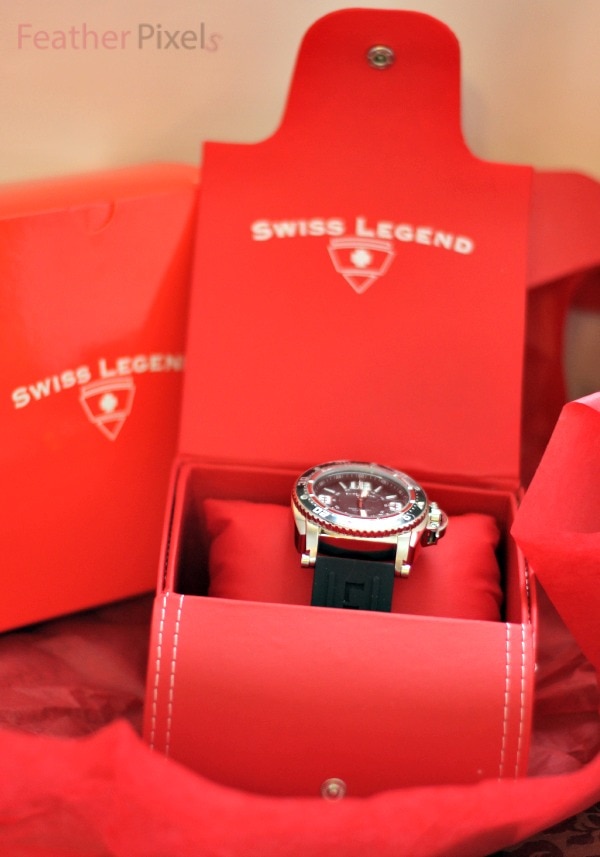 Swiss Legend Watches Make a Statement
Swiss Legend time pieces are more than your average boring watch. In addition to gold and silver, they have models with leather bands as well as faces in a variety of colors and styles. There is literally something for everyone in their amazing line up of watches. The really cool thing about these watches is that they are super stylish, but they aren't expensive. That's because they deliver directly to consumers. With no middle-man, there are no extra charges. You get a great watch at a great price. Here are a few Swiss Legend watches that I think are exceptionally cool.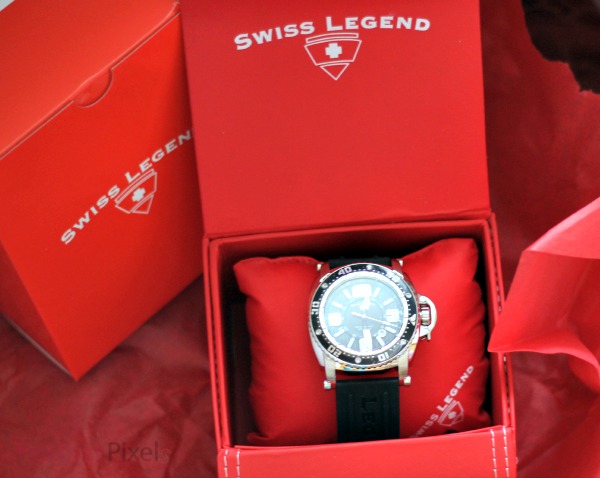 The Legato Cirque – Features an attractive ridged detail on the cases, lugs, case sides, and on the embossed silicone straps. This detail is also on the background of the dials. It comes in stainless steel, black and gunmetal ion plate, and rose and yellow gold plate.
The Pioneer – Sleek, sporty design with a a steel case and leather strap. Features an onion-shaped crown with coin edge detail and luminous white hands and printing Arabic numeral hour markers. Water resistant to 328 feet.
The Sportiva – The Sportiva is one of the cooler Swiss Legend watches, in my opinion. It comes so many varieties, it's hard to pick a favorite. It features an all metal case with silicone straps as well as a multitude of color options for the straps and face plate.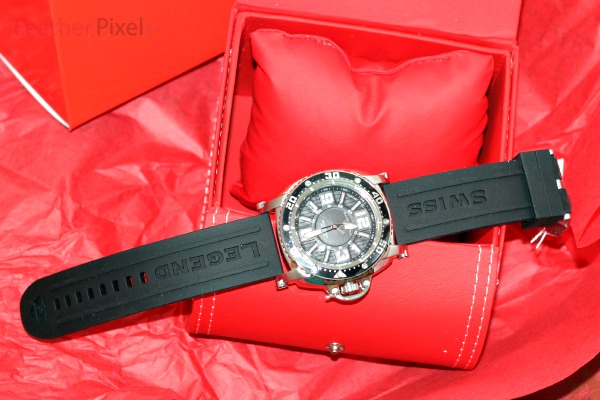 Stay social with Swiss Legend – Twitter ~ Facebook
Swiss Legend Watches – Swiss Design Without a Swiss Price
There are a lot of things that make these watches great for me, but the biggest selling point for me is the price. I've never seen such nice watches at such nice prices. These watches are super well made, with the accuracy you expect from Swiss time pieces without the price. Head to their website and check them out. Between their models and model options, there are literally hundreds of Swiss Legend watches to choose from.