Well, the monthly winner lists seem to have turned into biannual lists. There haven't been enough giveaways to make sense to post monthly. Hopefully, we'll change that this year. 😉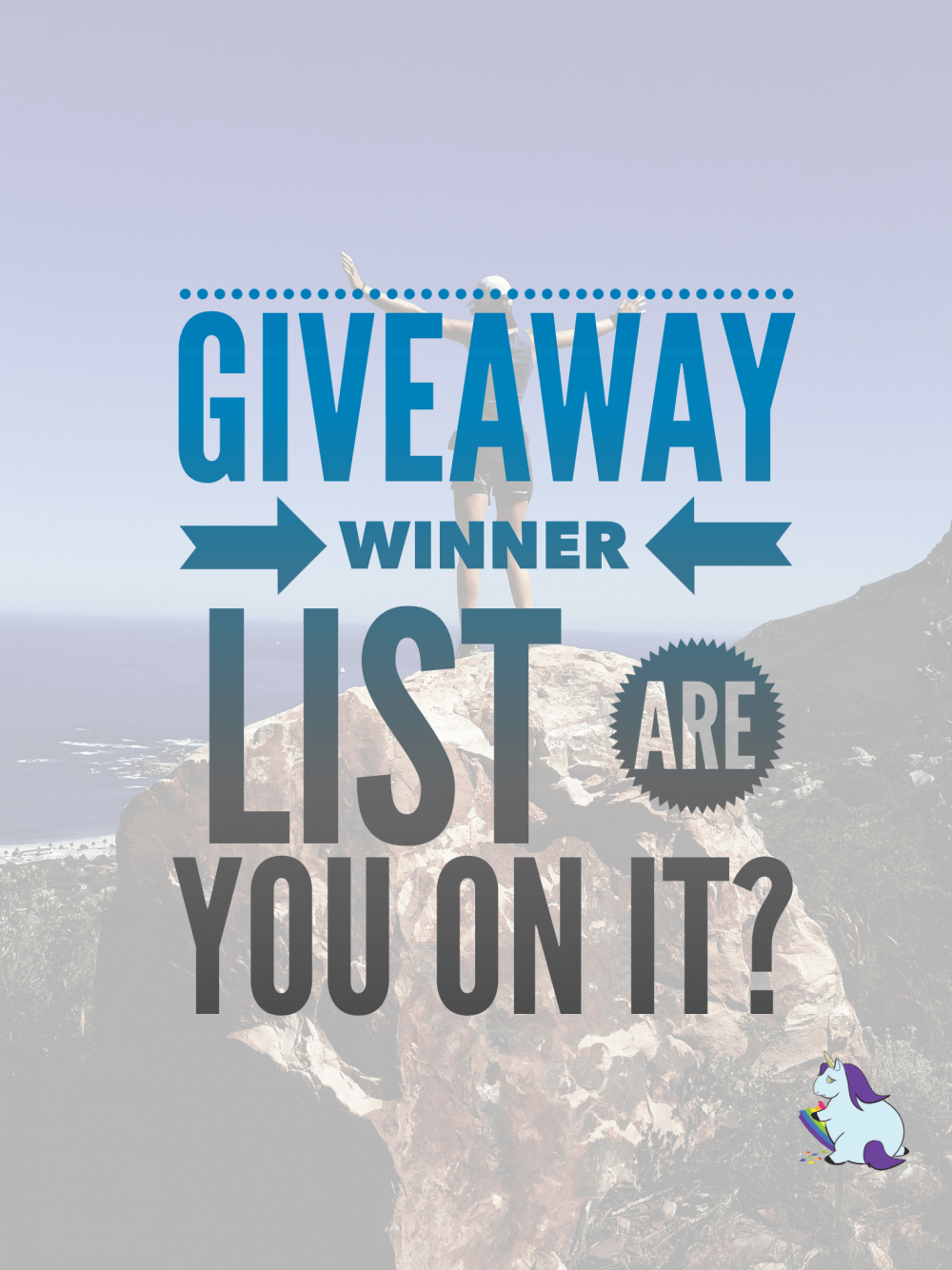 Winners are contacted via email, so there's no need to check this list to see if you are a winner. However, if you are curious about who is winning what, feel free to check these lists. Congratulate your friends if you see a name you recognize!
Be sure to enter our current giveaways and head on over to our site, Just Sweep, to find a whole bunch of blog giveaways and sweepstakes to enter, as well.
Here are the winners from August – December 2016:
Vaseline Pink Bubbly Prize Pack: *Dana Moore (davedana200*@)
Surprise Box of Items: *Sarah Walker (sreis198*@)
Two Litehouse Products: *starchelle haynes (haynesstarchell*@)
Surprise Box of Items: *betty league (leagueb*t@)
$50 Outback Steakhouse Gift Card: *Karen Glatt (karenglatt195*@)
iPhone 7 Case: *Nicole Salvato (Nsalvato2*@)
Surprise Box: *Lisa Kay (lmkay63*@)
HSI Straightening Brush: *Carla B. (moppyva*@)
My Favorite Things: *Anne (notheranneothe*@)
Chocolat Frey Prize Pack: *Shannon (blueskid2*@)
Party Rescue Pack: *Christina (myangelery*@), *Jessica (mommywithtwins*@), *Peter (pgrotsk*@)