The Avengers: Age of Ultron is finally here! Let the butt kicking commence! That's right, baby. Captain America, Iron Man, Thor, The Hulk, Black Widow, Scarlet Witch, Quicksilver, and a host of other super powered heroes are currently doing battle with Ultron on the big screen. BOOM!
This is the big time, folks. The Avengers: Age of Ultron is setting the stage for some big events to come like Civil War. It's not just about 2 1/2 hours of total kick @$$ery. It's also about keeping the continuity of the Marvel Universe intact and setting events into place that will bring about still other events down the line. It is, in word, MARVELous.

Bring Home the Fun of The Avengers: Age of Ultron
If you and your kids are anything like me, you're flipping your lid over this super team and their latest exploits. To keep the hero theme humming, I've got a memory game for the kiddos to keep The Avengers: Age of Ultron fun going strong. It's an excellent way to keep the excitement of the movie in full force at home while strengthening their memory skills. Just click the image below to download the memory game sheets, and let the fun begin!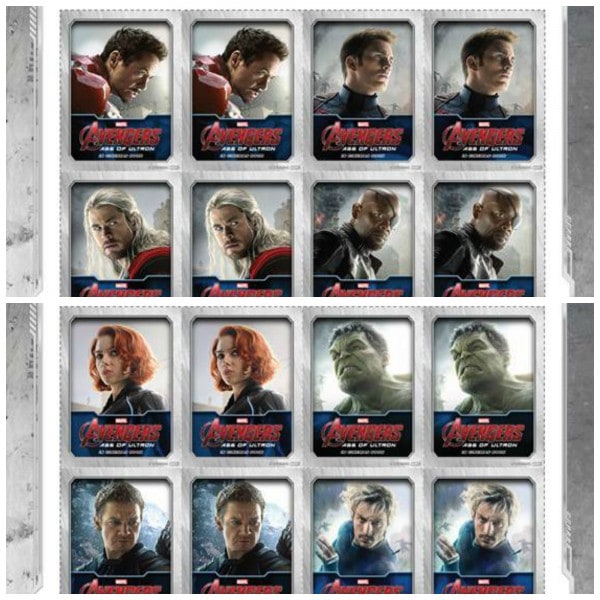 Avengers Assemble
The Avengers: Age of Ultron is just one of the many cogs that keeps the Marvel cinematic universe rolling along, but what a cog it is! Right now, The Avengers are kicking butt and taking names on the big screen, but there's no need to let the fun stop there. So hit the theater and see The Avengers: Age of Ultron now, then come home and keep the fun going with this memory game. It's a great way to get the old noggin working and relive the fun of the movie.