Finding the matching lids to containers is a nightmare. If I could add up all the time spent and have it back, it would probably amount to a pretty sweet couple days off. This post is brought to you by Quicktakes®. All opinions are my own.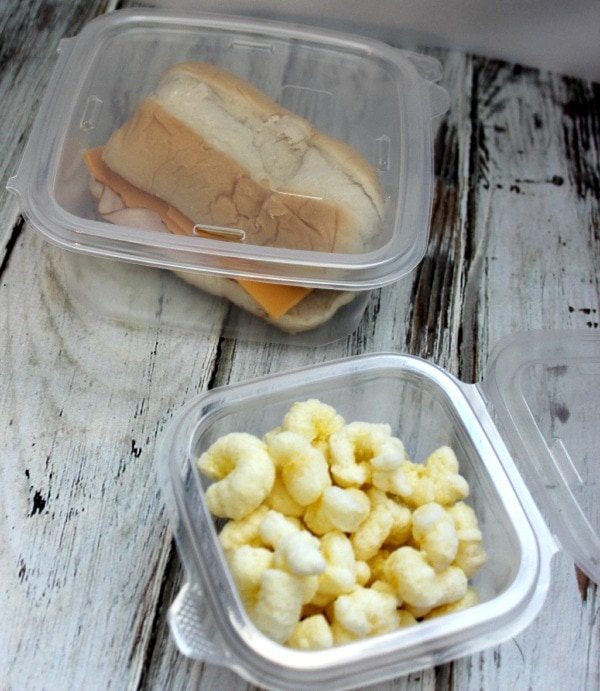 No More Matching Lids on Containers
I got my very first legit migraine because of hunting for matching lids. We have a really obnoxious and thin cabinet that should be deemed useless, but that's where I store my containers. No matter how many times I organize the cabinet with the lids and containers together, it gets undone in no time. One day while trying to make sense of the mess, they all came toppling out. The frustration just sent me over the edge and I felt that horrid pang in my head. That turned into a skull-crushing migraine that had me in bed for four days. Not totally blaming the matching lids… but, they sure are a suspect.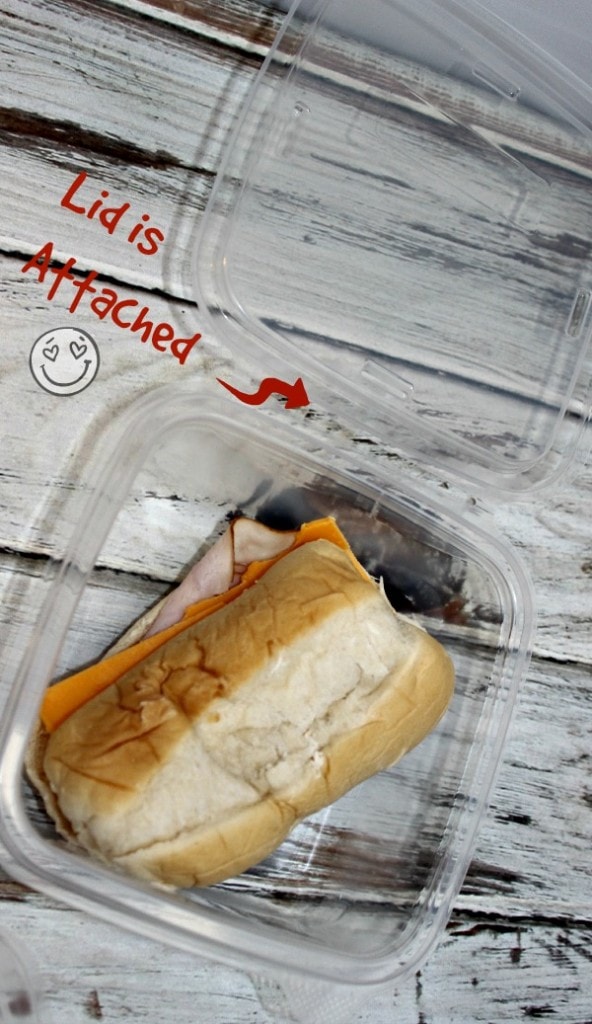 With Dixie Quicktakes® the lids are attached to the container. No more hunting. They fit and stay closed nicely, too. The attached lids on Quicktakes® is only one of the reasons why I love them. Here are some of the other reasons: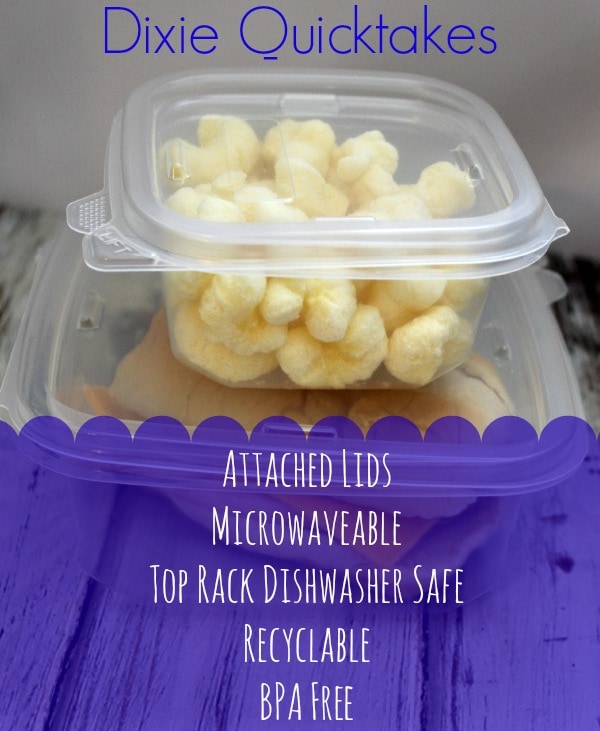 Dixie Quicktakes® Awesome Features
Attached Lids – Clearly, this is #1 for me.
Great for on-the-go meals – Different sizes also allow some portion control. With the tinier containers it's great for chips or snacks so I don't devour the whole bag.
Microwaveable – Perfect for leftovers.
Dishwasher safe (top rack) – Required for this household. I am spoiled rotten and refuse to wash anything by hand. 😉
Recyclable – Once you are ready to dispose of your Quicktakes® you can check to see if you have appropriate recycling facilities in your area.
BPA free – I am not totally sure what BPA is except that we don't want any.
Lightweight – The thinner, lightweight construction of the containers makes them more affordable. Feel free to send them off with guests without worrying if you will get them back!
So many storage options – Don't just think food. You can also store craft supplies, toys, and so much more.
Since the containers are nice and thin, they fit much better into my awkward cabinet that I had mentioned. I am looking forward to less frustration and the end of the matching lid hunt!
Quicktakes® are available for purchase on Amazon
. Read more reviews on Amazon to see what other people think.
What are you waiting for?! Go buy Quicktakes® now!