The Moana movie is sailing into theaters on November 23, 2016, and it now has its leading lady. Newcomer and Hawaiian native, 14 year old, Auli'i Cravalho will be the voice of Moana, the star of the Moana movie.

Official Boiler Plate

Three thousand years ago, the greatest sailors in the world voyaged across the vast South Pacific, discovering the many islands of Oceania. But then, for a millennium, their voyages stopped – and no one today knows why. From Walt Disney Animation Studios comes "Moana," a sweeping, CG-animated adventure about a spirited teenager who sails out on a daring mission to prove herself a master wayfinder and fulfill her ancestors' unfinished quest. During her journey, Moana (voice of Auli'i Cravalho) meets the once-mighty demi-god Maui (voice of Dwayne Johnson), and together, they traverse the open ocean on an action-packed voyage, encountering enormous fiery creatures and impossible odds. Directed by the renowned filmmaking team of Ron Clements and John Musker ("The Little Mermaid," "Aladdin," "The Princess & the Frog"), and produced by Osnat Shurer ("Lifted," "One Man Band"), "Moana" sails into U.S. theaters on Nov. 23, 2016.
How The Moana Movie Got Its Star
Although hundreds of talented people across the Pacific Islands were eager to try out for the role of Moana, Cravalho was focused solely on her sophomore year of high school. But the Hawaii casting director for the Moana movie had other ideas. An unrelated audition that Cravalho had done as part of an a capella group which had been submitted for a talent showcase for charity caught the casting director's eye, and that was the beginning of Moana finding her voice.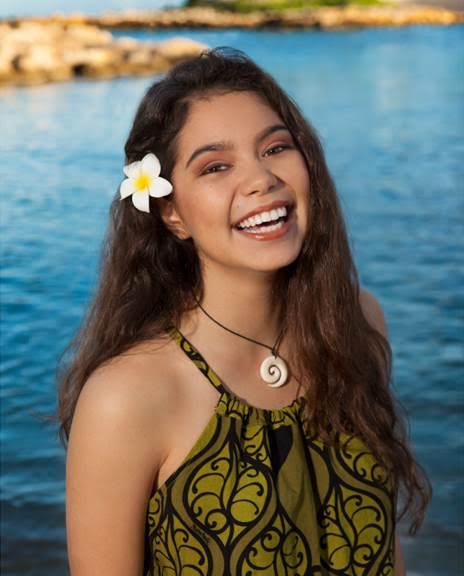 The casting director tracked down Cravalho and her mother and invited them to audition. Osnat Shurer, the producer of the Moana film, said Cravalho's audition was "fantastic", and the she "was such a raw talent".
Director, John Musker recalled that "Auli'i demonstrated a certain fearlessness in her auditions and call-backs. She has a playful, mischievous wit."
Take a look at this video featuring Auli'i Cravalho, the minds behind the Moana movie, and her casting journey.
The Moana Movie is Making Its Way to Theaters
The Moana movie is sailing into theaters November 23, 2016. This animated delight, featuring Auli'i Cravalho and Dwayne Johnson, is sure to be a hit. So hop into the family land barge, and sail over to your local theater November 23, 2016 and enjoy the Moana movie this holiday season. Here are some Moana crafts to make once you get the DVD to watch from home.