The Muppets have been part of my family since I can remember. I had the incredible honor of attending the panel, "The Magic Behind the Muppets" at the D23 Expo. It was in the top 3 experiences of that entire trip. I was also granted access to the new show airing tonight on ABC. I was able to attend this event for free as part of a press junket sponsored by Disney but all thoughts and opinions shared on this blog are my own.
The Muppets Premieres 9/22 at 8/7 c on ABC
The new series is more for adult 'kids.' The show is witty, funny and full of innuendo that will have you cracking up for days. Growing up with these lovable characters was something many of us can bond over. Now, seeing how they handle real life is hilarious since we're all bumbling around trying to figure out relationships, jobs, and politically incorrect situations. Today's Muppets are snarky, somewhat rebellious, and juggling workplace dynamics we might find at our own offices.
Don't miss the series premiere tonight! Imagine Dragons performs their new single "Roots!"
The Magic Behind the Muppets
I used to wonder what the set looked like even when I was a kid. The mystery of it all was always intriguing. When we got the announcement that we'd be attending the panel at D23 I gasped so hard I almost popped a lung.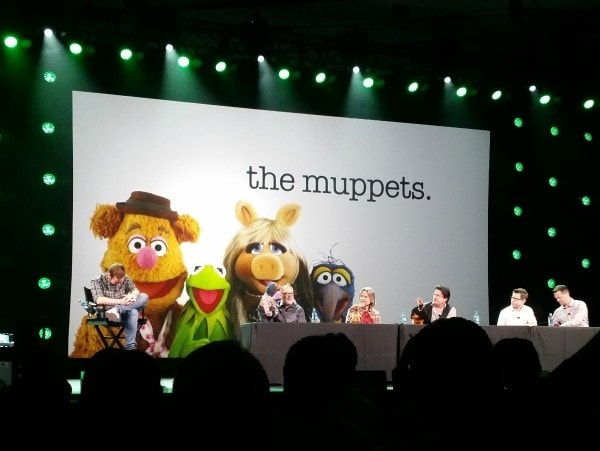 This was legitimately one of the highlights of my life. Seeing the men behind the Muppets and getting to know their quirks–that totally show through in their characters–was nothing short of hilarious.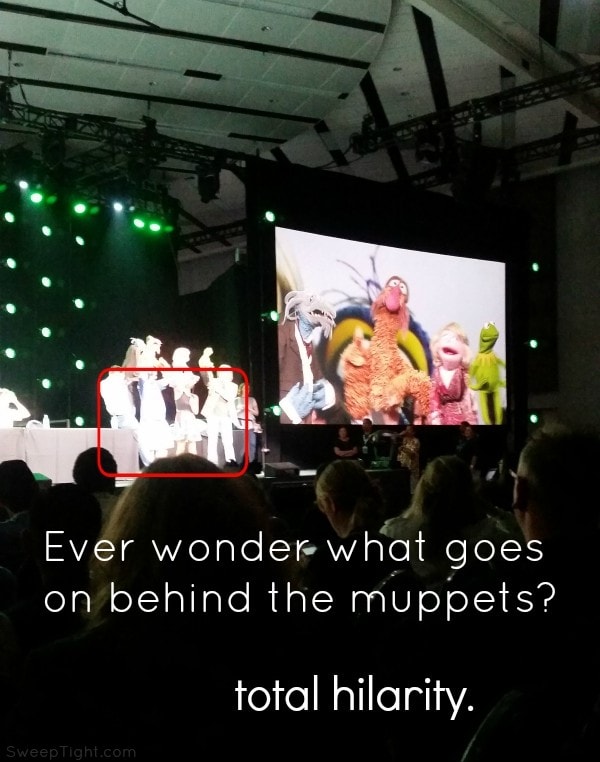 They let some audience members come up on stage an try 'being' a Muppet. It was hysterical. The antics that go on 'below' the scenes is ridiculously funny. I was actually tearing up from laughing so hard. Kermit even got naked to show the hand movements required for a more realistic mouth opening and closing during speech.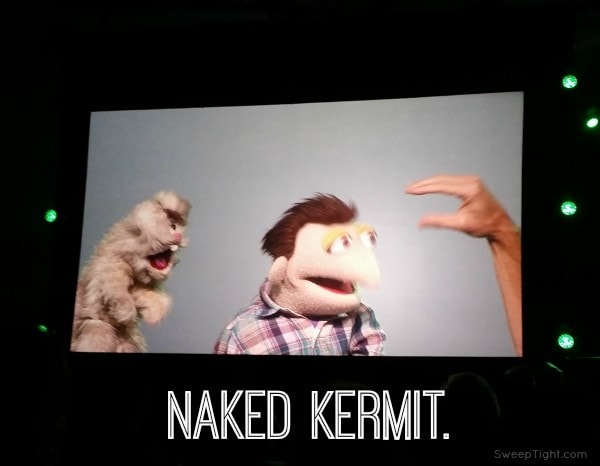 The audience members that went up there were perfect. Their personalities immediately showed through their puppet characters. I wonder if any of that is portrayed in the new show?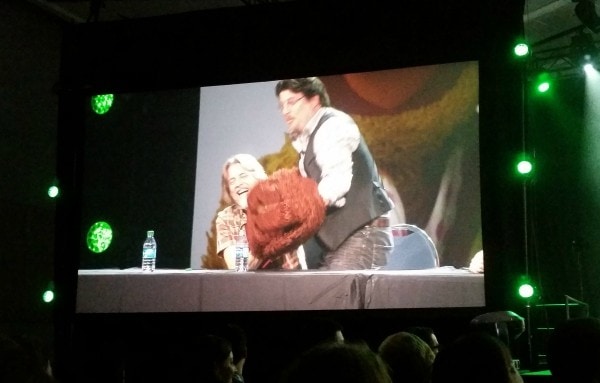 Do you have a favorite Muppet?
My favorites were always Beaker–because I'm a science nerd–and Gonzo because he's just endearingly awkward. Evan is actually getting a large tattoo of Gonzo on his side that says "Now most of all, I know that I am happy to be me." Gonzo was always his favorite because he related to being insecure and having to grow into himself. I fought back tears being in the same room with the real Gonzo.