With the Nyne Mini Bluetooth speaker you can have music anywhere and everywhere. I received compensation for this post, but all opinions are my own. My friends and I like to create our own theme music. Being the mature adults that we are, we like entrance music and action-appropriate tunes to enhance our adventures. I have one friend who always does this with her phone. She's going to flip when she sees my new Nyne Mini.
Summer Theme Music with Nyne Mini Speaker
Nyne Mini is a portable wireless speaker that uses Bluetooth to sync with any compatible device. It's the perfect size for teens, tweens, and really anyone. Kids can attach it to their bikes or carry in their backpacks. With the included case with hook, it's even more easy to transport it. For us, this speaker is ideal for by the pool or on the boat.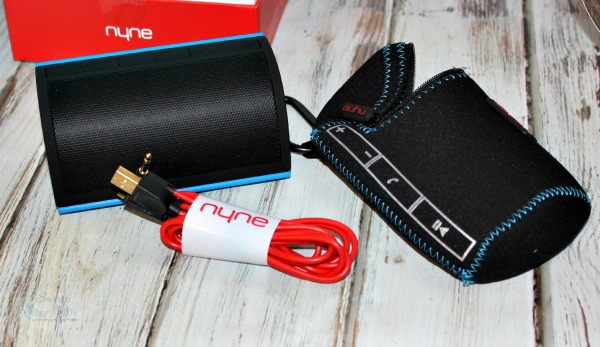 Syncing my phone to the speaker was a breeze. All you do is go to the Bluetooth settings on your phone. Turn on the speaker and you should be able to choose it from the list of Bluetooth items. From there you can control the music from the speaker and/or your phone. I did my iPhone first and it worked like a charm. Then we did Mike's Galaxy and he played music from his Pandora app.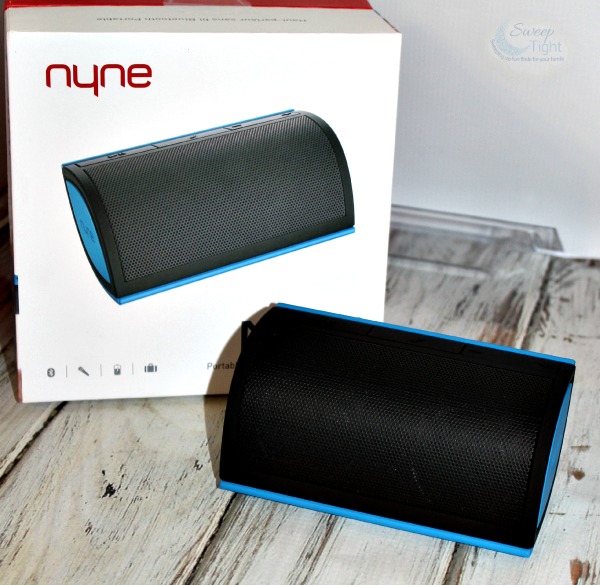 Mike and I both had the same reaction when this little blue beauty started playing. We couldn't believe the crisp, clear, and loud tunes this tiny gadget was pumping out. No matter how much I turned up the volume, the music was crystal clear. Just as I suspected, Mike claimed the speaker. He said "this is mine" and took off for the garage. I secretly anticipated this happening, so I was fine with that. He had wanted a speaker for his fishing boat.
NYNE Multimedia Inc Mini Portable Bluetooth Speaker (Black/Silver)
NYNE Multimedia Inc Mini Portable Bluetooth Speaker (White/Purple)
NYNE Multimedia Inc Cruiser Portable Bluetooth Speaker (Black/Blue)
NYNE Multimedia Cruiser Portable Bluetooth Speaker (White/Gold)
Thankfully, I can easily sync back up to it whenever I want. My friends and I can still have our summer theme music. This is definitely a fun little speaker that truly mean business. The size of the device may be small, but the volume is big.
Note: That is Mike's crusty phone in the video. Mine is prettier. 😉
The buttons on the speaker are easy to figure out. You can adjust the volume with the plus and minus buttons. Holding down the buttons allows you to go to the next song, or return to the previous. You can even use your phone from the speaker.
Find out more by visiting the Nyne website. Stay in the loop with them by liking their Facebook page, and following on Twitter, Pinterest and YouTube.
What would your summer theme music sound like? Where would you use the Nyne Mini speaker?