A couple weeks ago I attended a community fair at my son's high school. It was there that I met a couple of super energetic, upbeat women. They were running a booth for Le-Vel Thrive supplements, and I just had to find out where they were getting all their energy. I found the answer, and I am excited to bring you this post about Thrive supplements and reviews from my family. We received product samples to facilitate this post, but all thoughts and opinions are my own.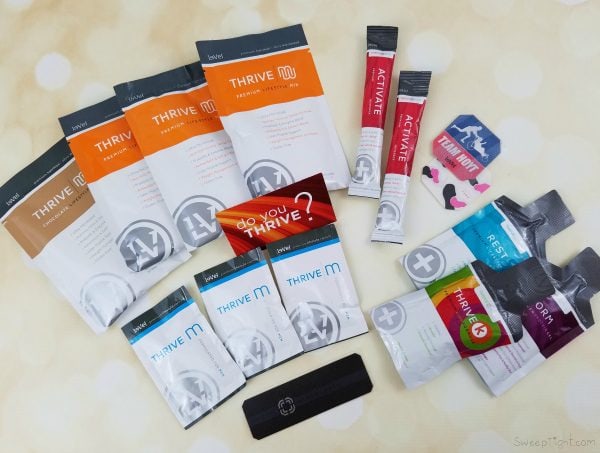 Le-Vel Thrive Supplements
Nowadays I think we are all aware of how difficult it is to get all the body needs to work at the top of its game. Most of us don't even know what our top game is. That's the brilliant–and the most deceitful–part about our bodies. We can still function with pretty dismal nutrition. But deficiencies build up over time, and those effects creep slowly upon us so that by the time we're 30 we can't stay awake during the day. We have thoughts running in 47 different directions and just can't seem to get it right.
What I like most about Thrive supplements is that they cover so many, if not all, of the bases. They contain probiotics, antioxidants, proteins, vitamins, minerals, and fiber in a way that is sure to help fill the gaps we have in our daily nutrition. Once those gaps start filling, we notice just how great we're supposed to be feeling. Some say they feel it right away, others take a little longer. Either way, I think giving these supplements an 8-week trial is a great idea.
While there are numerous products available, the daily program is super simple. You wake up, take 1-2 capsules, stick a DFT on your arm (which releases slowly all day for sustained energy) have a shake and you're good to go. The products are designed to work together, so you don't have to give it any more thought.
Get a FREE customer account here.
Thrive Supplements – Reviews
Evan, 30-year-old male:
He's taking the Thrive M supplements (for men) every morning, wearing the DFT patch daily, and drinking a shake 2-3 days a week. So far, he's yet to have any coffee on the days he's taking these supplements. He said he's got consistent energy all day and doesn't get jittery or anything. Overall he just feels great.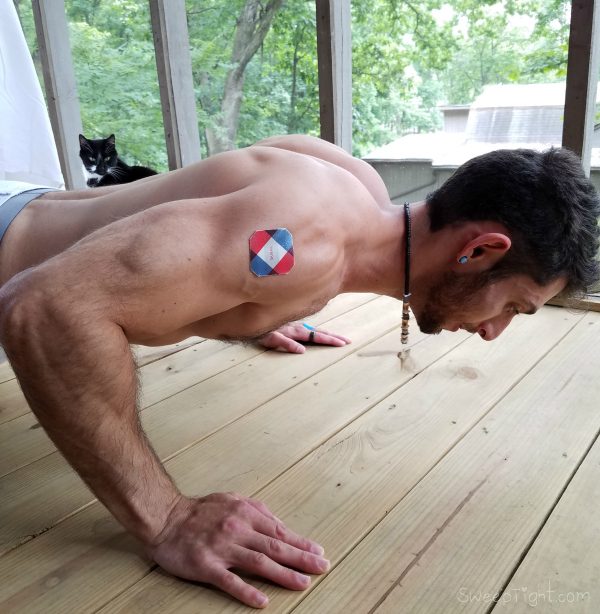 That 'sticker' on his shoulder is the DFT Ultra, which uses Derma Fusion Technology to delivery nutrients via the skin. It contains several nutrients, including herbal supplements that aid in mental clarity, focus, and weight management.
Adam, 14-year-old male:
He's taking the Thrive K gel vitamin pack for kids and using the Activate drink mix during long practices. He said the Thrive K tastes kind of like a sour candy made of Fruity Pebbles. He loves it. As for the Activate drink mix, he said it tastes great and is the "best thing ever" for getting through these long conditioning camps he is doing for cheerleading. They sometimes train for 8 hours a day! Drinking one activate in the middle keeps him going like a champ.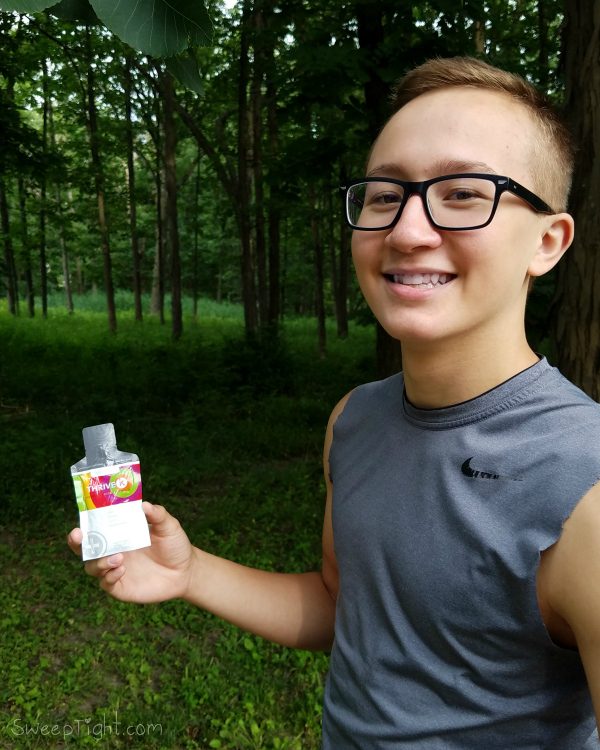 Shelley, 32-year-old female (me):
I am taking the Thrive FORM Collagen Protein gel. Lately, my joints have been giving such a hard time I don't know what is going on. But I've heard such great things about the power of taking collagen protein supplements. I haven't been taking the FORM long enough to notice anything major, but it tastes good and doesn't leave a nasty aftertaste. I love that it's a gel because that has a better absorption rate in the body.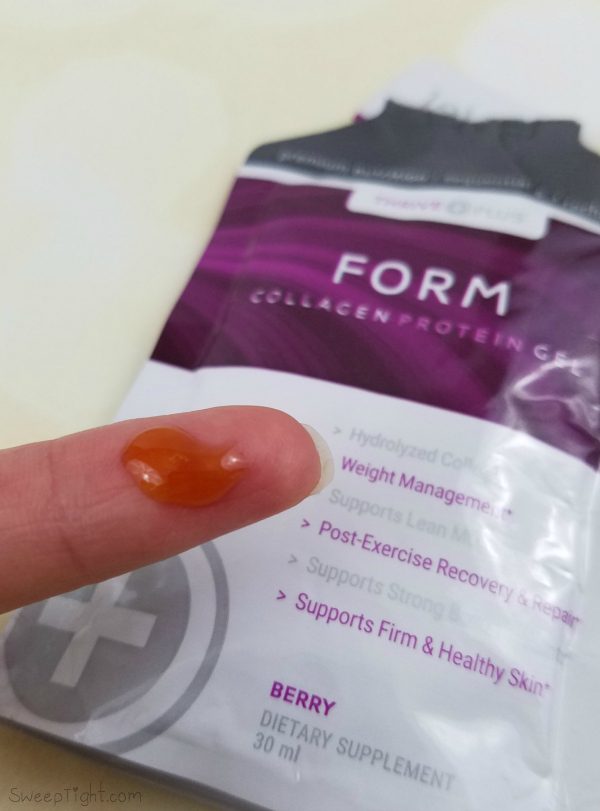 So far, we've all been loving our Thrive supplements. But now it's time you give them a try and let us know what you think! You can enter for a chance to win a great prize pack and gift card below. Make sure to sign up for your free customer account. Don't worry, you just give your name and email, and there is no pressure to buy. You'll just have access to a plethora of great products and information.
It's also worth noting that this company is constantly giving back. It's owned by two guys that are totally down to earth and in it to make the world a better place. They're constantly giving enormous sums of money to great charities. Plus they've developed a platform that gives everyone the power to build their own business. By being a customer, you're helping a real family, and I love that.
Which Thrive Supplements are you most excited to try?